How to Retrofit Your Retail Store with LED Modules
Creating a beautiful lighting environment in a retail store is extremely important for every store owner. When there is no sufficient lighting in the store, the products may not look appealing to the customers. Basically, perfect lighting sets the scene in a store that ultimately attracts customers. Think of a designer store or a fashion shop where you will find beautiful pendant lights, fluorescent tubes, and several other types of decorative lights. The warm-tones and clean lines all attract customers compared to the supermarkets' simple lighting. Retrofitting a retail store with LED modules is a perfect way to light up any retail store.
When we talk about lighting a huge area like a retail store, one common concern is cutting lighting costs. Turning to the LED lighting is a perfect solution to cut your lighting costs. LED lights cost much cheaper to run when compared with halogen lights. Additionally, LEDs are also environmentally friendly and offer enhanced light quality.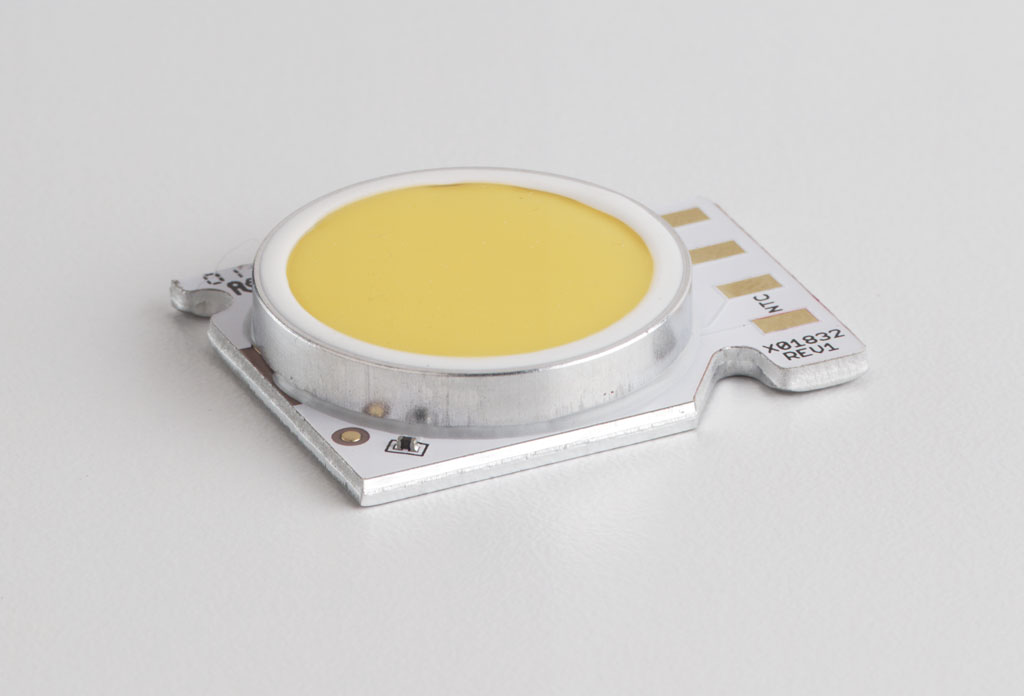 Retrofitting with LED Modules
Retrofitting with the LED lights means moving from less-efficient lights to the latest energy-efficient lights, like LEDs. It doesn't require any change or alteration in existing light wirings or fittings. LED lights are easy-to-install, and most lamps can substitute existing bulbs. In most cases, the light fittings do not require any upgrade. Fluorescent tubes are the only exception in this case as replacing them with LED modules requires dissimilar light wiring to the main supply. However, different LED tubes can be installed easily without changing or any alteration in the existing wiring. It saves a lot of money and time when you don't have to change the light fittings.
Benefits of Switching to LEDs
If you are a retail store owner, you can benefit from switching to LED modules in many different ways. Here are some of the significant perks of LEDs that you can have:
Less Heat: LEDs emit less heat as compared to halogen or incandescent bulbs. As a retailer, you can reduce the costs of the energy required to turn on the bulbs. You will also save on energy required for AC to cool down the heat generated by bulbs.
Longevity: A LED light lasts longer than the other types of light bulbs. It means that you will less frequently be replacing your lights, which ultimately saves money and time on maintenance. A good quality LED is expected to last 25000 – 50000 hours. On the other hand, a halogen and incandescent bulb lasts around 3500 and 1000 hours, respectively. Therefore, you can see the expected cost savings.
Energy-Efficient: This is a significant reason why many people are switching from their old lights to modern-day energy-efficient LED lights. LEDs save energy so that you will save a lot on your monthly electricity bills. LED lights also help you reduce the carbon footprint.
Better Working Environment: LED lights produce less heat and glare, and it creates a better environment for your employees where they can perform well. So, LEDs also help create a better working environment that is necessary for every business.
Now that we have learned about the key benefits of installing modern-day LED lights, let's see where you can install these lights.
Places to Install LEDs
You can install LED lights almost anywhere in your retail environment because they are only going to replace your old bulbs. Here are some places where you can replace your existing bulbs with LEDs:
Shop Window
A shop window is the first place that the passing by customers will have a look at. So, it needs to show the products clearly and in an impressive way. LED lights are highly suitable for the window displays because you can angle the lights to highlight specific areas. Highlighting specific spots draw shoppers' attention to the products. This effect cannot be achieved using incandescent bulbs or CFLs.
Halogen bulbs can create this effect, but these bulbs consume way more energy than LEDs. Therefore, the halogen bulbs aren't the right choice, especially for the food displays. Halogen bulbs can also cause a fire with clothing displays.
Downlights can be used to throw light on specific spots. They are movable and very versatile lights that can be used in various displays. These lights are also appropriate within the retail store as the accent lighting.
Shop Floor
The branding of a shop plays a significant role in the design of the lights used. A shop owner can choose funky pendant lights fixed with the round LEDs for the retro style illumination. They can even use bare LED tubes as they can be a perfect replacement for the fluorescent tubes. High-quality LED tubes can last approximately 30000 hours and costs approximately £11.73. So, these tubes provide excellent value for your money.
On the other hand, a standard T8 fluorescent tube may just cost a few pounds, but it will use more energy to glow. The average life of a T8 fluorescent tube is also around 15000 hours, so it will not prove cost-efficient in the long run.
Illumination for this particular purpose is a design feature in itself with the light fittings like chandeliers that highlights potential buying. Traditionally, chandeliers are fitted with CFL candles or incandescent bulbs. But, the LED replacements are available, and the bulbs will last for around 25000 hours.
Display Cabinets
Display cabinets are the areas where you need reduced glare and excellent color rendering. LEDs fulfill this requirement that makes them an ideal lighting option for the display cabinets. Every retail store owner should understand that glare from the glass can dazzle or distract shoppers. Installing the modern-day LED modules is an ideal choice for highlighting products in displays like jewelry.
Another alternative is the LED ribbon strip that has an adhesive on its backside. These strips can be best for small displays or unusual displays in shape or size. Another benefit of the LED strip is that it comes with the least wiring. Therefore, it doesn't clutter up your display cabinet with fittings and wires.
Tips for Buyers
There are many LED modules, flex strips, and LED strips available that you can install at your retail store. But before you buy, here are some essential tips that you should read first:
When buying an LED module, you must keep in mind the place where you will install it. This is important because outdoor and indoor modules have different specifications.
For outdoor applications, you should choose the LED lights with IP55 or IP54 ratings.
Choose LED lights with high CCT (correlated color temperature) because they are more energy-efficient.
The CRI (color rendering index) must be around 90.
If you need to illuminate the outside of your store, then you should select a compact structure. It will increase the design scope when dealing with signage or billboards.
Classification
The LED modules are classified into a couple of categories. They are classified according to color and single LED power. Single color LED light module is usually yellow, red, white, or green. RGB LEDs are the color-changing light modules with several color emitters. Low power LEDs are below 0.3W, and medium power LEDs are between 0.3W – 0.5W.
Do you want to improve the lighting environment of your retail store while ensuring energy-efficiency? If yes, then you should opt for the modern-day LED lighting modules. These lights are very economical, keeping in mind that they have a very long life and cut down electricity bills. So, look for the new LED lights for your store and turn your indoor environment appealing to the customers.