Use LED Garden Light To Transform Your Garden
A garden is a place where you want to spend quality time to relax your soul and mind. A cherishing sight can obtain inner peace. Lighting plays an imperative role in enhancing the aesthetic sense of a garden. Fortunately, you now have access to different lighting types, including LED garden light, garden spike light, garden bollard light, etc.
If you are wondering how to go about enhancing your garden with beautiful lights, read on. Here, we will  'look at the types of LEDs that you can use in your garden.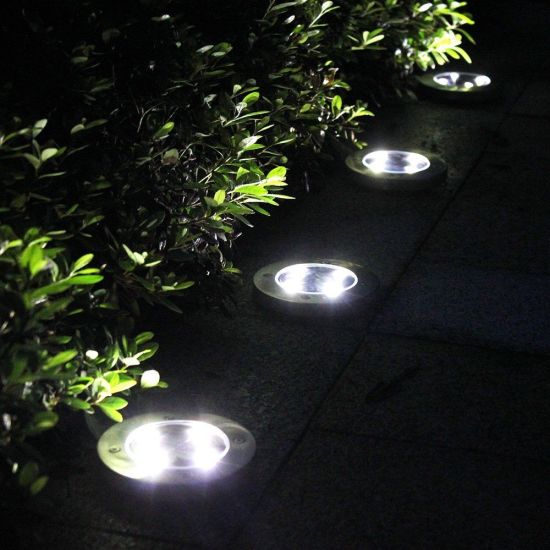 Types of LED Garden Light:
There are many types of LED Garden lights available in the market, and you can select the one that suits you to perfection. You can even blend a variety of lights for different spots of your garden.
Some of them are:
 Garden Spike Lights:
These lights are meant for the pathways. They are battery-operated and solar-powered. What more is that you can place them anywhere into the ground in your desired location.
You can use these lights in the garden paths, flower beds, and lawns. They are available in different price ranges, and you can select them according to your budget.
Garden Bollard Lights:
Garden Bollard Lights are best for larger outdoor spaces and are available in different sizes and ranges. They can enhance the driveways, lawns, and garden paths.
Outdoor Spot Lights:
These lights can be mounted on walls or trees in an elevated position and angled downward. They have a focused beam and work perfectly for wide areas.
You can use them to spot pathways, lawns, and driveways.
Outdoor Flood Lights:
People commonly use the outdoor flood lights for security purposes with a PIR sensor. Unlike outdoor spotlights, they light upward but can be used as outdoor spotlight fashion if placed on higher spots.
In-ground Lights:
In-ground lights are also spotlights. They are embedded in the ground facing the surface of the ground. They are best for pathways and can be completely submerged in water features.
Deck Lightening:
The deck light function is the same as in-ground light, but they are placed in trees or wood and are shorter. They are ideal for small flower beds and rockeries.
 Step Lights:
As the name indicates, they can fit them in steps to illuminate the stairs' surface. Step lights can be main, battery-operated, and solar-powered.
LED Candle Lights:
This light provides a realistic effect by making the ambiance cozy and warm. The LED Candle lights last longer and are not affected by the weather. They are best to use at the edges of the path or poolside.
String Lights and Lantern Lights:
These are decorating lights. You can fix them in trees, bushes, gazebos, and along walls.
Why LEDs?
The vivid light output, reliability, and longevity have increased the popularity of LEDs. Here are the reasons why LED lights enhance the garden.
The LED lights will increase the aesthetic appeal of your garden. Place the LED lights in the spots you want to enhance.
Placing the LED lights will upgrade the ambiance of your garden. You will love to go to your garden for relaxation after a hectic routine inside the house or workplace.
The LED lights will also improve the security of the surroundings.
The installation of LEDs will dramatically increase the ambiance of your garden. So, install the LEDs and let the creativity run wild in your garden with a pleasant glow.
How to Enhance the Garden with LED lights?
LED will enhance your garden's beauty, but it is important to plan wisely regarding the placement and selection of LED lights.
Here are some spots that you can light up with LEDs to enhance your garden. Boundaries and Pathways:
Lightening the boundaries and pathways with LED strip lights will dramatically enhance your garden. It will not only define the edges but will also give a relaxing effect to your place.
1.       Driveway:
Decorating the driveway will make your house welcoming. It will make a great first impression on your guests.
2.       Trees and Flower Beds:
Either wrap the tree trunks with LED strip lights or place candle LED lights in flower beds around your garden. Both will contribute to the high-end ambience of the garden.
3.       Rockeries and Shrubs:
The LEDs will look equally mesmerizing in rockeries and shrubs also.
4.       Steps and Decks:
The enlightened steps and decks always look adorable. You use steps and decks to  enrich these areas.
5.       Wall and Special Spots:
Enhance the featured walls and unique spots (like fountains, statues, large trees, etc.) with LED lights of your choice to increase and highlight their beauty.
6.       Water Feature:
The placement of underwater LED will create a pattern upon reflection and movement. This magicaleffect will become the particular spot of your garden where you will spend hours without realizing the tic-tac of the clock.
7.       Furniture:
If you have sitting areas in the garden, improve their overall look with spotted LED light. Placing glow furniture is also a good option if you have the budget for it.
How to Plan your LED Garden light Project?
Though the lighting is a fun project, it is vital to follow a plan to make it a pleasant experience.
·         Break your Garden:
Do not panic; by breaking, we mean breaking it into sections. You can break them into the following areas:
Flower beds and lawns.
Drive away, pathways and Patio.
Decking and steps.
Trees and scrubs.
Wall and decorative landscapes
Furniture
This segmentation will help you a lot in selecting LED for a particular area.
·         Torch Experiment:
A torch experiment is an effective way to get a clear picture of what you will be getting after placing the light at a particular angle.
Also, consider the effect of shadow produced. Take a pen and a paper and mention the possible best places and angles you thought are the best and the number of lights required.
It would be a rough plan but will aid you in your final outlook.
·         Choose a Theme or Look for your Garden:
Decide if you want a vintage look or contemporary or chrome LED lights for your garden. You can also blend the lights to get the desired look.
·         Choose a Power Source:
Choose a power source for your LED garden light. Consider climate, budget, convenience, and maintenance of LED.  You can opt for any mains-powered light, battery-powered light, or solar-powered light.
After planning the types of lights and the placement, you need to go shopping and consider the following four details.
Brightness and Color of light:
Your planning should also include the type of light's color you want. It would be either warm white, cool white, or daylight.
Look for lights with a minimum warranty of one year or longer.
Check the size of the product, and if you are purchasing online, look for product specifications.
Ingress Protection Rating:
The minimum IP should be IP44 to make the product weather resistant. The maximum IP rating would be 68 to place it in water featured.
The best option is to go for IP65.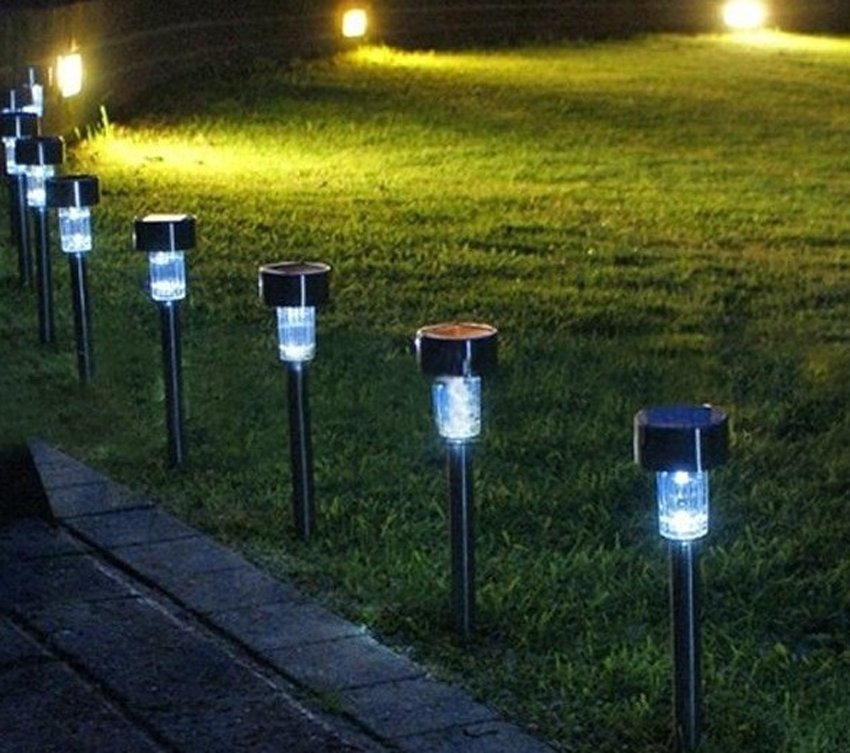 Final Thoughts:
LED Garden Light is an exceptional idea to light up the place and upgrade a garden's ambiance. There is a variety of LED garden lights available in the market. It depends on your preference and personal choice to choose your garden's best-known product within your budget.
At Mic-LED, we offer the finest quality LED lights. What more is that we have a LED light for every place, may it be a garden or a stadium. For more information, Reach Out To Us Today!