LED Canopy Light; Key Features And Benefits
LED canopy light has revolutionized the world with its colossal smart features and advantages. They have successfully taken over the conventional lighting sources with their energy-efficiency, durability, and cost-effective elements. The safety of workers and employees is crucial in workplaces, and therefore high-quality bright light is essential to lit the parking lots. Moreover, the security cameras require adequate lighting to record all the on-going activities visibly. The provision of all these concerns is not possible with conventional lighting sources. Therefore canopy lights are the best substitute for incandescent and hid bulbs.
Employment of canopy lights gives the same lighting effect to the place that natural daylighting provides. One will go to the gas station that has higher illumination. Canopy lights ensure equal distribution of light throughout the vicinity and offer a wide variety of features. This article discusses the facts and advantages of canopy lights.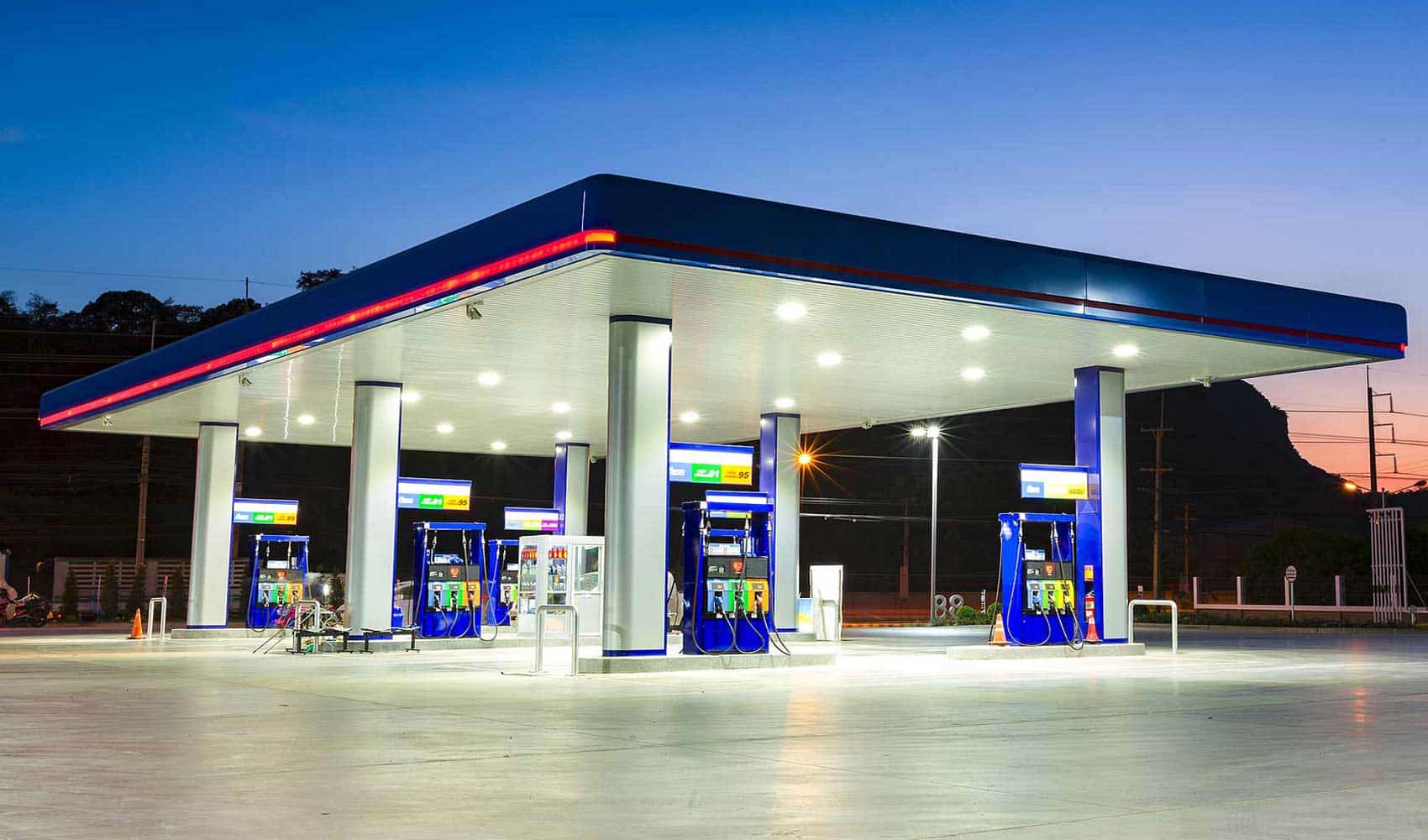 LED Canopy Light
LED canopy lights have become the dominant source of lighting up gas stations, warehouses, car wash, hallways, etc. The colossal features of the canopy lights make them stand out over the conventional incandescent and fluorescent bulbs. The canopy lights employ the LED technology, which makes them highly energy-efficient and cost-effective. These lights comprise a panel that carries several light-emitting diodes that allow even distribution of light throughout the vicinity of their installation.
The canopy lights have several features, including improved brightness, color temperature, and automatic operation. These lights have photosensors, and therefore the light switch off and on according to the natural lighting.
Facts Regarding LED Canopy Light
It is not easy to upgrade your entire lighting system, so why should you consider replacing your conventional lighting system with canopy lights. Here are a few facts that will encourage you to upgrade your system.
Consistent Brightness
The conventional lights get dimmer over time and thus require frequent maintenance. The LED canopy lights' key feature is their consistency, enabling them to work with the same efficiency throughout their lifetime. These lights have higher lumen output, which means they provide higher brightness than other conventional lamps.
Color Temperature
The buyer needs to consider the lighting that most suits the environment. LED canopy lights offer several colors. However, the quality of light differs concerning brightness. The white LED lights are brighter and provide clear and powerful lighting to the environment. However, white lights don't work in a foggy atmosphere. Therefore yellow lights provide visibility in smoggy conditions.
Safety
If the lighting is not sufficient during the night, the passengers feel unsafe. If you are a businessman, you must consider it essential to lighten up your parking lot to make everything visible. Moreover, these places employ security cameras. Therefore, to record everything visibly to ensure the safety of employees and customers.
No Bulbs
The LED technology comprises a panel of LEDs that contains several diodes. So the light spreads evenly everywhere. A single bulb like the HID or fluorescent only accumulates light to a single point and hence provide poor distribution. Moreover, the LED panel is reliable, so it doesn't require frequent replacement like conventional bulbs.
Dimmable
if the lighting is too bright, it can make it difficult for the drivers to drive the cars safely. These lights provide an adjusting feature that allows the user to adjust the light according to their comfort. Thus one can prevent the glare by making use of this feature.
Price
The essential element of the canopy lights is their cost. These lights are highly affordable. Since they consume less power and hence reduce the electricity bills. Also, they do not require frequent maintenance that also prevents extra expenditure.
In short, if you think upgrading your lighting system to LED canopy lights can be costly, the long-term benefits it provides will encourage you to replace your conventional lights.
Key Advantages Of LED Canopy Lights
It is impossible to imagine life without the existence of lighting. The importance of lighting doesn't restrict itself to indoors, but it is equally crucial to have bright lights outdoors, especially at night. The construction sites need a more brilliant illumination to avoid any mishap during the night, and hence, the LED canopy light has revolutionized the world of lighting. These lights are famous in hallways, hotels, gas stations, parking lots, etc.  LED lights have dominantly replaced conventional lighting systems like hid lamps. Hence, with their cost-effectiveness and durability, they add style to the place of their applications.
Energy-Efficient
The canopy lights use LED technology, which is highly energy efficient. The LED technology has proven itself useful to reduce electricity bills up to 40 to 60%. Therefore it has successfully replaced the fluorescent lamps and HIDs, as they are highly energy-efficient and consume less power. The LED technology uses PN-junction diodes, unlike conventional bulbs, which use fuel, i.e., gas thus consumes more power. Moreover, it doesn't take time to start up and immediately spreads light after receiving power.
Less Maintenance
Another critical benefit of LED canopy lights is that it doesn't require frequent maintenance. Once installed, you don't need to worry about its maintenance in the long term. The semiconductor diode technology is long-lasting, unlike conventional bulbs, which stops working when the fuel runs out. LED canopy lights are excellent for outdoors as they can withstand extreme weather conditions. Moreover, the canopy lights provide the same quality of light throughout their lives, and their light doesn't get deficient over time.
Durable And Reliable
The LED canopy light is exceptionally outstanding for use in outdoor applications. Their unique and robust design allows them to withstand harsh and extreme weather conditions. Most conventional bulbs go down during heavy rainfall or snow season. The canopy lights can work in all environments, and therefore, they last longer than the most traditional lighting systems. This feature adds durability to canopy lights as they are robust and healthy. Moreover, they do not require additional maintenance hence reduce extra cost expenditure.
High-Quality Light
The LED canopy light has a high CRI (color rendering index). CRI determines the quality of the light source produces. Since the LED lights comprise of a pane of LED and each panel contains several LEDs. This feature makes it suitable for outdoor applications as it spreads light evenly all over the vicinity.
The conventional lighting sources get dimmer over time, but the quality of LED lights remain the same throughout their use. Hence, it is an ideal lighting source to lighten up outdoors.
Eco-Friendly
LED canopy lights are environmentally friendly and do not cause any harm to the place of their installation. They do not emit harmful UV rays; therefore, they are great for applications in parks, parking lots, lawns, etc., as they won't cause any harm plants. Moreover, the canopy lights have an anti-glare feature, which makes them comforting for the human eye. There is a protective layer on the light surface that prevents glare and provides a safe driving experience to car drivers at night.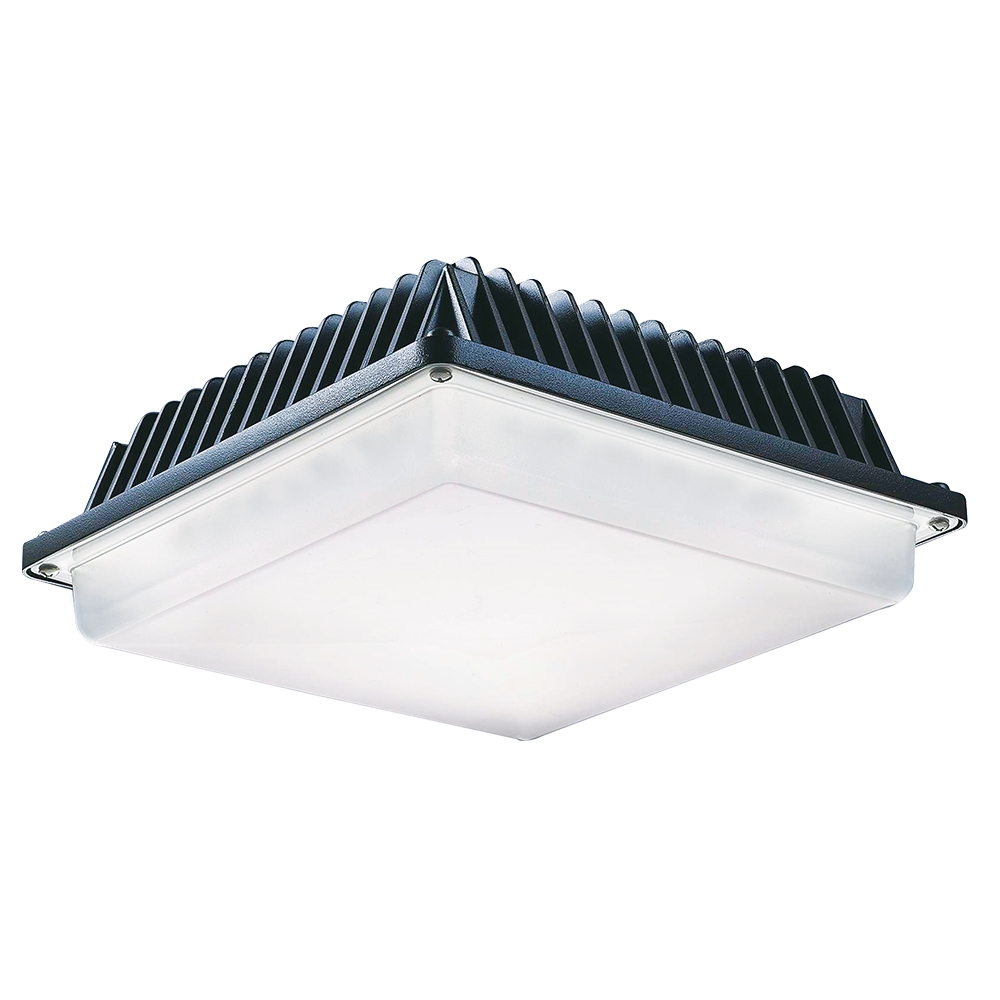 Conclusion
To sum up, this article discussed a few out of many critical benefits of LED canopy lights. These lights are highly energy-efficient and cost-effective. They are durable and can withstand harsh and extreme weather conditions, unlike most conventional bulbs that run out in the rainy season. The good thing about the canopy lights is that the light quality is better than the traditional lights with reduced costs.
The LED lights distribute light evenly all over the surface as they consist of a panel that contains several LEDs. So they are ideal for outdoor applications, especially in parking lots, gas stations, pathways, etc.
For More Information, Contact US Today!