How to Perceive Importance of Proper Illumination with Exterior LED Flood Lights?
What are LED Flood Lights?
These are high-powered lights and primarily light up larger outdoor areas. They also use efficient LED technology to emit light and, therefore, use a lot less energy to produce light. The design of exterior LED flood lights lets them perform with high quality regardless of the nature of their environment. Their wide beams efficiently offer greater coverage. These lights come in a wide array of shapes and features. Many quality and market-competitive outdoor floodlights feature online, such as the ones you should find at Mic-LED.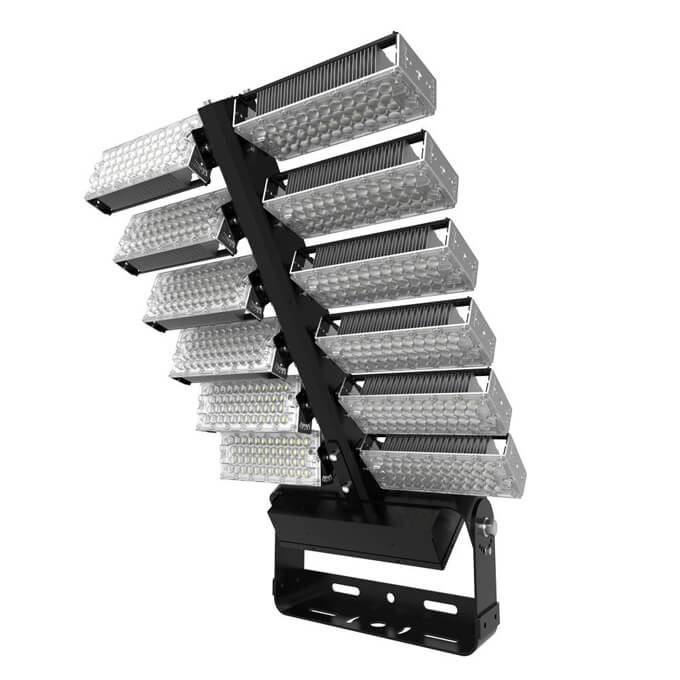 Does Innovation of Exterior LED Flood Lights Matter?
Illumination has always been an essential element in human life. Thomas Edison's carbon filament light bulbs were the icon of innovation in artificial illumination in modern civilization. Before that, people used torches and lanterns mainly burnt with kerosene oil to cope with the darkness, both inside and outside. Later, fluorescent light bulbs replaced the old technology and lightened desired areas for decades. As technology is a means to an end, that end carries on to improve people's lives. The late 19th century saw a revolution in lighting technology. The innovation of LED lights transformed conventional lighting into incredibly scalable smart city infrastructure where the ecosystem was equally maintained. Exterior LED flood lights further added value to smart lighting solutions. We see this intelligent lighting system in residential apartments, parking lots, construction sites, highways, stadiums, manufacturing plants, and dams, etc.
Conventional means to assess illumination of light bulbs focused on lumens output as in the case of an incandescent lamp. However, LED lighting completely negates lumens as the best means to evaluate luminaire's performance. The design of LEDs focuses on delivered light, which determines illuminance or the amount of light dispersing on a specific area. Engineers design LED floodlights explicitly for the outdoors. These lights can distribute a wider beam of high-intensity artificial bright light. As a result, they become an epitome of safety and make cities more safe, livable, and enjoyable.
Why Exterior LED Flood Lights are the First in Line for Security?
Floodlight fixture is typically for landscape lighting. An LED floodlight can work as daylight at night time. Its most functional spaces are usually outdoor public places. People also use floodlights in their residential driveways, front porches, patios, and walkways to illuminate them for safety purposes. The properly illuminated areas become safer from possible trespassing in residential and commercial properties where outdoor LED floodlights are common.
How Do Exterior LED Flood Lights Work?
LEDs in floodlights act as semiconductors. They permit the electric current to drive through two leads called SMDs made of metal pads. On reaching the desired level of watts between the leads, the energy released in the shape of photons converts electricity into light. LED floodlights do not use heat to produce light as do conventional floodlights.
Due to this feature, LED floodlights consume considerably lesser electricity. In addition, the LEDs inside the floodlights excite phosphor coating on the outside. The coating captivates the blue light emitted from the LED and re-produces light at a longer wavelength. The combination of LED's direct light and phosphor coating results in the emittance of desired white light.
Although the designs may vary as per the fixtures, the distinct features of an outdoor flood light are provided below:
Housing:
The basic part which contains the entire floodlight assembly is anti-corrosive and resilient to extreme weather.
Glass lens:
Yet another protective feature of a floodlight is its glass covering. The glass is extremely strong and can withstand the pressure and heat emitted due to continuous lighting.
Mounting brackets:
You can also mount the floodlight on any surface with the help of adjustable mounting brackets. Accordingly, you can direct the floodlight anywhere you wish to throw the light.
Air outlet:
To dissipate heat, the backside of a regular floodlight usually contains fins or grids.
What are the Key Considerations for Proper Illumination with Exterior LED Flood Lights?
Outdoor LED floodlights are not just for general lighting purposes. Users may also layer them to create an ambient and hospitable look for any residential, commercial, or other architectural façades. However, certain things require attention before installing outdoor LED floodlights for proper illumination.
Lumen output:
Since lumens measure the brightness, a standard outdoor floodlight should have 800 lumens for proper illumination.
Climate:
A floodlight carrying IP64 rating suits best to mild climates. Extreme weather conditions demand floodlights enjoying a higher rating of IP65 and IP65.
Mounting options:
Electrical floodlights containing hard-wired outlets are suitable for poles and walls. You can mount them with brackets and rotate them about their axis in whatever direction you desire. Some solar-powered outdoor floodlights are best suitable for areas that are exposed to sunlight. The light charges itself throughout the day and illuminates during nighttime. Some battery-operated floodlights are used as searchlights due to their portability.
Cost:
The cost-saving element plays a greater role in choosing LED floodlights.
Easy Installation guide:
A floodlight should come with a proper user manual so that the user may install it without any special tools and with little effort.
What are the Benefits of Exterior LED Flood Lights?
Apart from delivering proper illumination, the outdoor LED flood light provides several benefits.
Energy-efficient:
A primary benefit that comes along with LED floodlights is that they are highly energy-efficient and sustainable equipment. As they consume less electricity, LED floodlights are extremely suitable for business and promotional purposes.
Better visibility:
Outdoor LED floodlights produce a wider range of brighter white light, which is equivalent to daylight. The adequate and proper illumination with LED floodlights keeps the outer spaces and vulnerable areas safe from any harm.
Cost-effectiveness:
The LED floodlights don't have to cost a fortune to make an effect. They consume up to 90% less energy as compared to a halogen lamp and still produce bright white light.
Cool running temperature:
The metal heatsinks inside the LEDs never let them get hot while the floodlight is operational. They maintain a low running temperature.
Longer Lifespan:
Outdoor LED floodlights have an operational life ranging from 50,000 to 100,000 hours. This is considerably greater than the maximum 30,000 hours of life of traditional floodlights.
Environment friendly:
Since LED floodlights do not contain mercury, lead, or other harmful elements, they are unlikely to produce carbon emissions. As a result, they are environment friendly and keep the ecosystem safe in the surroundings.
Highly sustainable and durable:
Outdoor LED floodlights perform a uniform function under any weather. They can withstand the harshness of varying temperatures. The housing fixture of LED floodlights contains aluminum, which is highly resistant to external weather.
Recyclable:
Once the LED floodlights outlive their operational life, there are many options available to recycle them for use in other purposes.
Highly flexible:
LED floodlights are available in a wide range of sizes. Led Lighting, Led High Bay Light, Led Flood Light – Mic LED (mic-led.com)
Due to the compact size of LEDs, it is possible to use LED floodlights for decoration, street lighting, and as potable searchlights.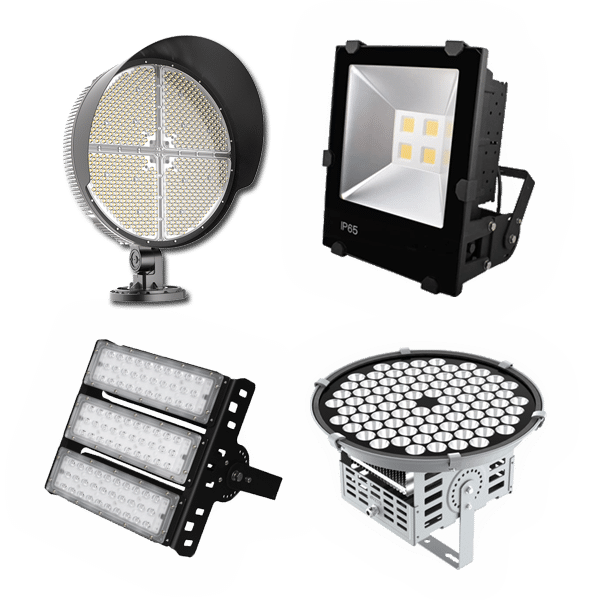 Summary
The high-tech and heavy-duty performance of exterior LED flood lights make them the best choice for external use. Thus, they can well-lit warehouses, architectural buildings and monuments, ports, and facades of residential and commercial buildings. Their energy-efficient, high lumen output, and remarkable thermal management features are environment friendly.