Choose the Right Outdoor LED Flood Lights
When you are planning to illuminate your outdoors, you will need proper outdoor led flood lights. There are many reasons as to why some people want to have better lighting systems in their outdoors. Outdoor led flood lightsare the best way to go about it.They are very powerful and intense.
Mostly, people who invest in outdoor led flood lights want a safe and secure environment surrounding their premises.  You can often see these lights placed in a very strategic manner. This strategic placement provides quality lighting in every nook and corner. The name LED flood lights indicates that they illuminate and flush any desired area with an adequate amount of light.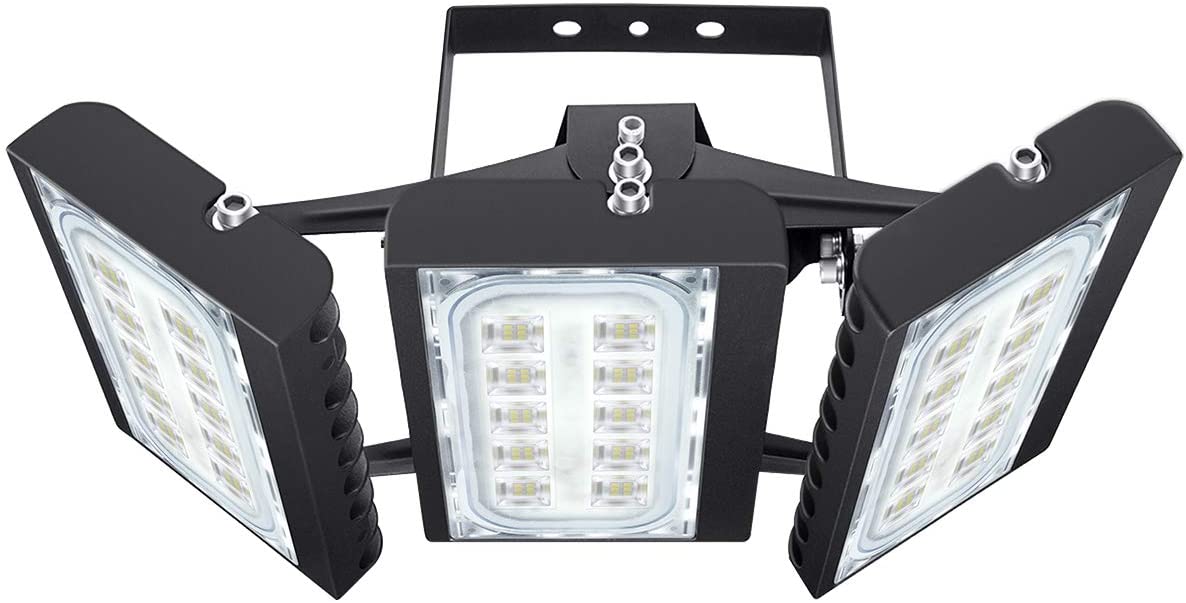 What is a LED Flood Light?
The word flood describes an overspill of water. In this case, LED floodlight means over spilling of light. It is the exact product that stretches over boundaries providing a luminous and glowing effect. Usually, these LED flood lights come in different variations.
They have many shapes and sizes. The basic structure includes a wide berth of beaming lights that can extend at different angles ranging from 60 to 120 degrees. They have rotational heads to extend lightings in many different angles.
Importance of Choosing the Right Outdoor LED Flood Lights
It is very important to choose the right kind of outdoor LED floodlights if you want to attain a certain look and lighting.  Many times you can locate them in areas where there are billboard hoardings, building frontages, and many other areas that require targeted lighting.
The need and importance of choosing the right LED flood light totally depends on your specification and requirement.  Moreover, it is important to understand that different kinds of floodlights apply to different kinds of situations.  You cannot use the same floodlighting for a building front and a billboard.
Basically, floodlights act as targeting lights.  They can serve the dual purpose of providing lights whether it is for security reasons or for marketing and targeting specific areas.  There are many variations and features of outdoor LED flood lights for different kinds of applications.
In order to choose the right one, you must understand and consider some of its features to make a suitable decision. They have different usage in different environments.
Right Lumens for Outdoor LED Floodlights
As far as floodlights are concerned, it is essential to pay attention to the lumens.  When considering outdoor LED flood light lumen carries more significance than watts.  They are an important feature because they help in making energy-efficient and environmental-friendly decisions.
There is a major difference between watts and lumens.  Watts can help you in measuring the amount of energy needed to light the bulb. On the other hand, lumens show the amount of light produced by the bulb.
This explicitly shows that the higher the number/amount of lumens of a bulb, the brighter it will light.  Subsequently, the buyers should always look for lights and bulbs that have higher lumen rather than focusing on the watt they require operating.
Right Wattage for Outdoor LED Floodlights
By the previous information that we have, a watt is the amount of energy required by the light in order to operate itself.  It is a common misconception that watts are the amount of light a bulb puts out.
Since we are always finding ways to preserve energy; we should opt for bulbs and lights that are energy efficient.  This means they require fewer watts and hence use less energy. By using fewer watts it does not mean that they compromise on the brightness. On the contrary, LED floodlights to provide more efficient and effective output than ordinary lightings.
This is why LED floodlights often require fewer watts.  This can help preserve energy as well as lessen the electricity bills.
Right Color Temperature for Outdoor LED Flood lights
The definition of the color temperature of LED floodlight means the appearance in which the color emits from the light.  Color temperature matters a lot when you want to create a certain aura and lighting mood for a specific area.
Moreover, it is important to consider the color appearance of LED lighting because it influences the reason lighting was installed in the first place.  It helps in creating certain kinds of mood that influencers the conduct and performance.
We use Kelvin to measure the appearance of the color of the lights.  In simple words, a higher Kelvin measurement shows a higher temperature which means the light is towards the whiter color and vice versa.
Design List Consortium (DLC) Listed
This is a very intriguing feature that a LED flood light can possess. When a LED light is Design List Consortium (DLC) Listed, it indicates that it qualifies for energy refunds. This can help in reducing the costs of possessing such lights. It is an effective way that includes energy-efficient lights as best sellers.
Best Places to Install LED Flood Lights
It is important to determine the right places to install LED floodlights in the outdoors to get maximum benefit.  The placement of these lights matters a lot in order to bring your desired effect.
Commercial Use
The best use of LED flood light it is when they are used commercially.  They are the most suitable choice for creating luminous signboards, frontages, and hoardings. The same goes for different landscape regions, retaining and free-standing walls, and much more.
Exteriors of Residential Houses
You can place these LED floodlights on the exterior walls of any residence to create a sense of safety and a secured environment.  They can provide a wide range of light at different angles.  You can even position them at desired angles and focus on certain areas.
Moreover, you can also use this lighting to create beautiful patterns along with the house. You can even highlight areas around it to create visually appealing effects in garden beds, bushes, and small trees.
The Best Brand for outdoor LED Flood Lights
Mic-LED is manufacturing some of the best outdoor LED floodlights.  They are a renowned brand that is providing quality and efficient lighting solutions.  Additionally, they provide trendy light solutions as well. One of its bestsellers is the following.
LED flood light 1500w D series 1800W Brighter and Effective
It is a waterproof lighting solution that has multiple models at 1500 watts.  It can rotate at 8 different angles.  Moreover, it is shock-resistant that produces optimized high transmission of light without creating glare.
They provide the best quality and high-performance lighting without indulging in heat generation. It has a gross weight of 49 kg and can light for more than 50,000 hours.
Conclusion
It is a great way of illuminating certain areas by using outdoor LED floodlights to create vibrant yet secure surroundings.  These are very beneficial when it comes to commercial use.  They are big enough to lighten up the entire area.  You can even install a greater number of these slides depending on your specifications. When investing in these lights you must pay attention to their different variations.  These variations depend on their lumens, watts, color temperature, and DLC listings.  There are many brands that provide quality and efficient floodlighting solutions.