For the paid projects, there are several lighting options like a portable LED floodlight
Owing to its 90% more efficient than traditional light bulbs, the portable LED floodlight is the best source. With the wide range of professions and tasks, LED floodlight also bears several different types and styles. However, these types serve a specific purpose. So, in the light of its varied functions, this guide will help you to explore the purpose and different types of a common LED floodlight.
From here on, we are sure that you will be able to choose the best one for your specific project. Furthermore, many types may also serve your large working place. These lights hence cover the LED floodlights both for your large parking lots or warehouse as well as lighting up the particular spot.
What Is LED Floodlight?
There are stadiums and large arenas which are using the LED floodlights. T hey are also making use of portable LED floodlights as the temporary source. Despite its importance and wide use, there are still people who are unaware of what is LED floodlight. This thereby makes it pertinent to define the LED floodlight:
LED floodlight comprises a broad beam of artificial sources of bright light.
These light eventually are the most common sources of light where there is a requirement of plenty of light. Amongst these large places include the Parking Lots, Garages, Warehouses, and large events arenas. Furthermore, Stadiums and Theatre halls also equip these kinds of large LED floodlights.
In addition to that, there are several outdoor or indoor playing fields that require sufficient lighting to illuminate the grounds for players and spectators. The visibility of the field isn't just appearing beneficial for the player playing in. But it also helps the spectators as well as television broadcast reviewers to watch clearly.
Why use LED Floodlight?
LED floodlight is the best source to illuminate the indoor as well as your outdoor applications. Amongst the best types, the portable LED floodlight and spotlight. The spotlight fixtures are the closest to the floodlights. However, the size and concentration beam of the LED spotlight is way smaller than that of the floodlight. Therefore, these spotlights are the best source to illuminate the particular spot. Some high-powered LED floodlights are capable of providing a close amount in the daylight. This is the reason that even in the daylight, stadium floodlights show the outside as bright.
LED floodlights are also famous in mine and construction applications. Many miners are using these floodlights in places where there are dark passages and narrows caves. Furthermore, we have a portable LED floodlight which is beneficial in places and areas where a permanent light source is not possible. In disaster-prone areas, whereas rescuers work.
Nonetheless, the number of advantages, as well as usage, are infinite regarding the LED floodlights. This is the reason that these lights are most efficient, effective as well as popular amongst the stakeholder and customers of small and large areas.
Types of LED Floodlights
As we have already discussed that the LED floodlights are high beams and intensity broad lighting artificial sources. These lights are the best applications for outdoor illumination areas. portable LED floodlights are famous for temporary lighting sources.
Places like football and other playing fields carry a lot of these floodlights. Additionally, all the outdoor celebrations, events, and functions are using large LED floodlights. We also see a lot of organizations and industries are using the LED floodlights for lighting their warehouses and parking lots.
However, different tasks and locations require separate types of LED floodlights. By this, it means that there are places that need spotlights. Whereas other places might require broad light. Different types of LED floodlight include:
Portable LED Floodlights
Portable LED floodlight lies amongst the best and most convenient types of floodlight. Nowadays, people and organizations are using these floodlights in large numbers. These lights are best for garages and workshops. Furthermore, construction companies, as well as disaster management corporations, use portable LED floodlights in places of permanent light sources.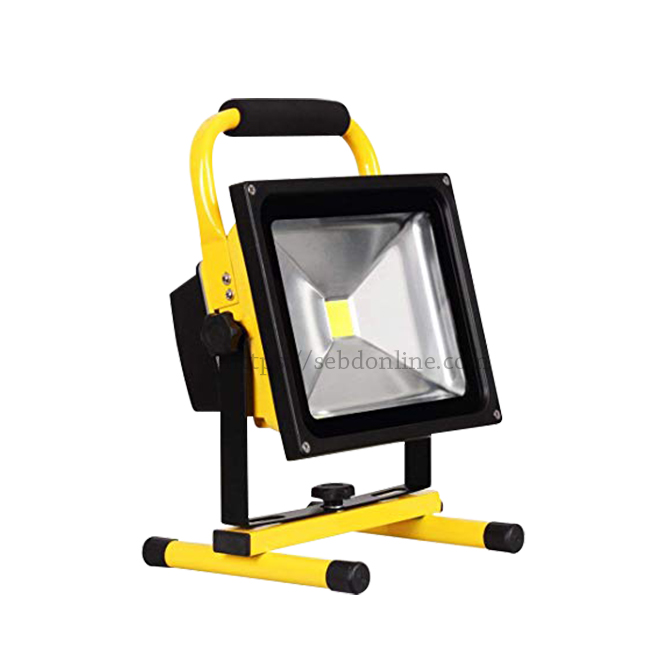 This is because you cannot install permanent LED floodlights everywhere. Being small and convenient in shape and size makes these portable lights easy to carry and handle. You just need to set these lights on the ground or any high-up places to make the visible clearance. Additionally, there are also tripods available that help in making them adjustable LED floodlights.
Stand LED Floodlights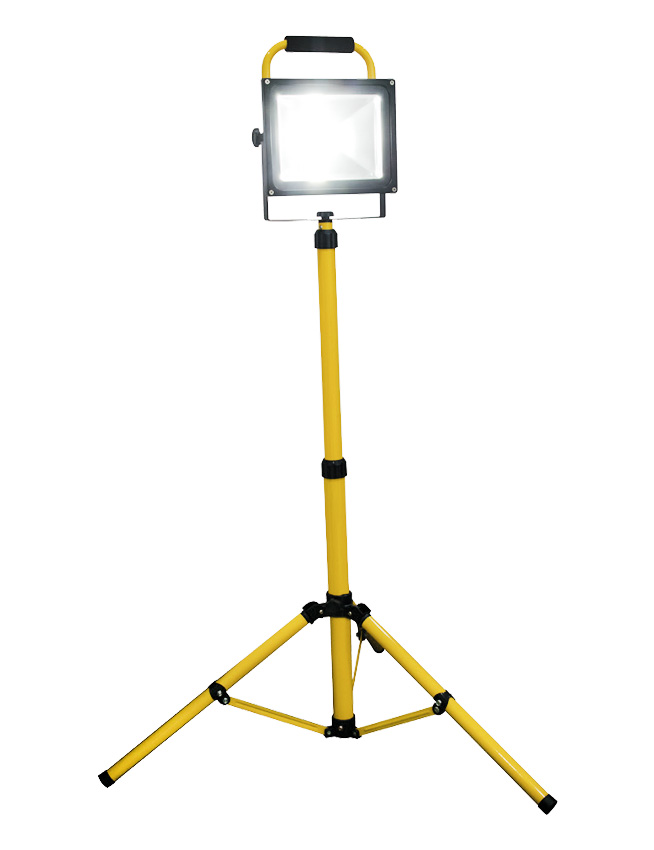 Stand LED floodlights are the most common source of applications for miners and constructors. They use the LED floodlight on a specified designed tripod or a stand. This makes these lights an amazing source that runs without the use of a power supply for working in outdoor jobs. However, for the jobs like painting and renovation, you can also use these lights by adjusting their heights as per your requirements.
Retractable LED Floodlights
Retractable LED floodlight is another type that is famous for its portability as well as retractability. These lights are small in size and carry a retractable cord. This characteristic makes these lights mount or hand on the walls as well. Furthermore, the ceilings of large warehouses and garages also carry these retractables as a permanent source of lighting.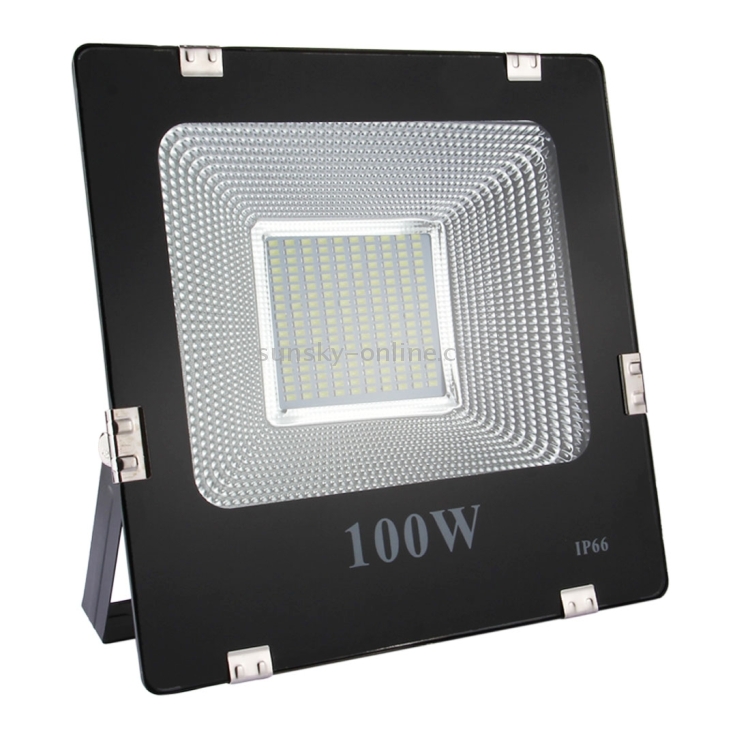 In addition to all these features, the retractable LED floodlight also carries a long extension and extra plug-in ability. The collective addition of these features makes the light most convenient in the list. The retractable cord helps in auto-retracting it inside the casing. Auto-retraction upon a single push helps in storing as well as preventing the damage and trips.
Housing LED Floodlights
Housing LED floodlights to carry lamp housing options as well. The housings are made up either of metal or plastic. These metal frames help in eliminating the chances of LED house floodlights to spill or move in unwanted directions.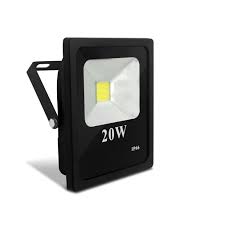 This metal or plastic frame creates a separate body for the entire setup. The setup however misses an opening lens. But it also includes the entire setup. The setup also includes a complete setup that prevents the heat flow and ensures heat dissipation. This property also improves the efficiency of the LED floodlight.
Reflector LED Floodlights
The reflector is the element that helps in improving the overall directionality and quality as well. This element lies either below or behind the light source in directing it towards the lens. Therefore, the reflector LED floodlights to use the reflector to create a specific type of effect. There are generally two types of reflectors in LED floodlights: Parabolic and Ellipsoidal.
The parabolic reflector is shaped as parabolic that sets the light exactly at the focus point. This eventually makes the light bounce back from the reflector if used in a parallel beam. Also, the point of convergence is missing, therefore, it cannot focus at one point.
On the other hand, lies the Ellipsoidal floodlight reflector. These reflectors are famous for their focus ability, brightening the light in a specific tight spot as well as their wide application in floodlights.
Yoke LED Floodlights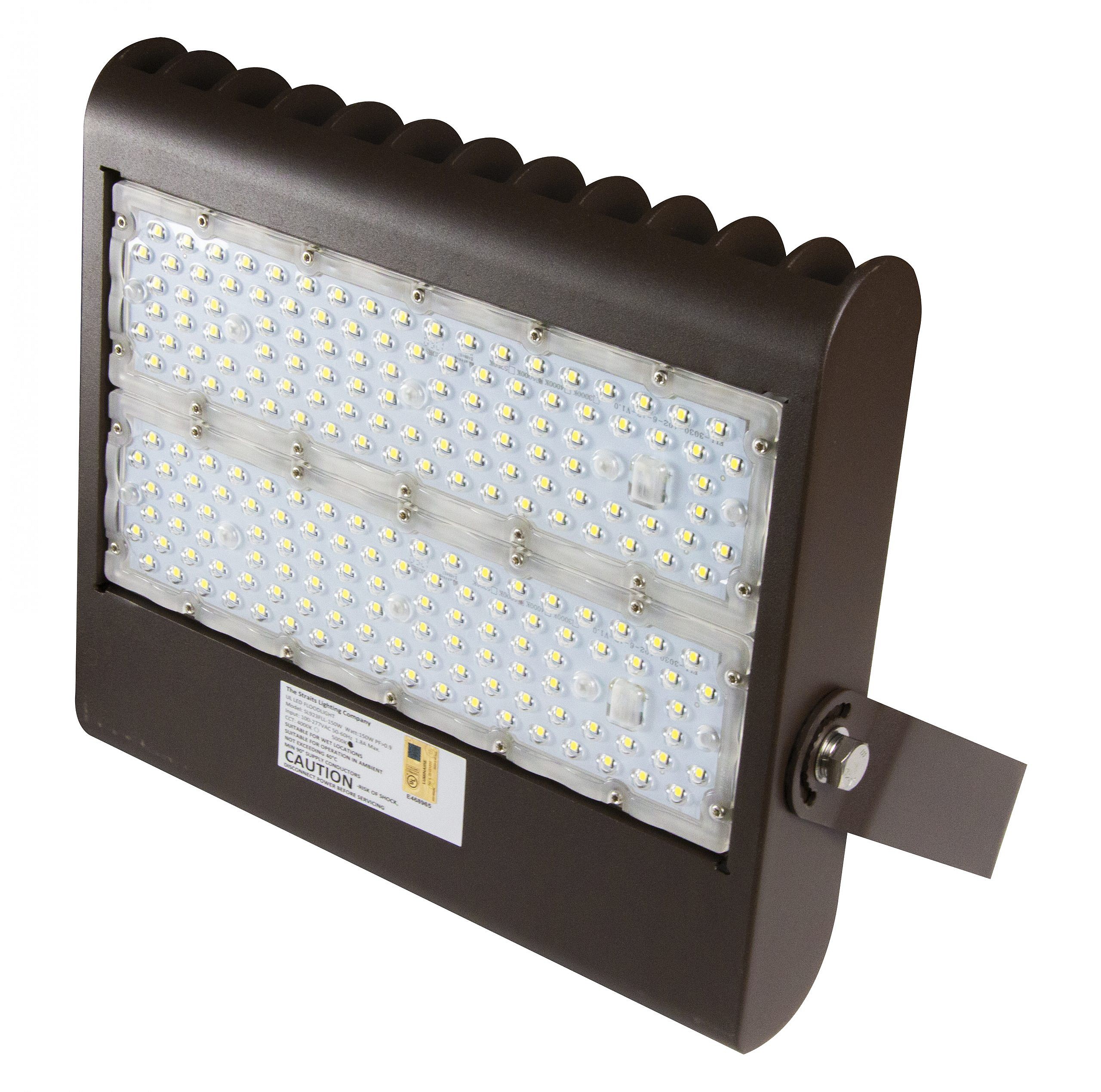 Yoke floodlights are U-shaped LED floodlights that are helpful tools in the suspension and support of floodlights. These lights are placed at two points at the housing to enable the rotation purpose. The yoke in the LED floodlight carries a bolt that helps the yoke to rotate. Furthermore, the yoke also helps in providing s second axis of rotation. The yoke also is motorized by using a remote-control system.
For More Products Visi Mic-LED