The Led parking lot light is the fixtures created using a light-emitting diode. They are water-resistant and durable. The investment in led parking lot lights may entail more investment, but they are long-term and efficient.
The parking lot is one of the vital spots of any environment. It assures the security of visitors and makes them feel that you care for them. They can park their vehicles safely and do their work in-apprehensively. Due to high-quality bright light, led parking lot light prevents injuries and accidents by providing them safety. Mic-led.com has various led parking lot lights to brighten your parking area.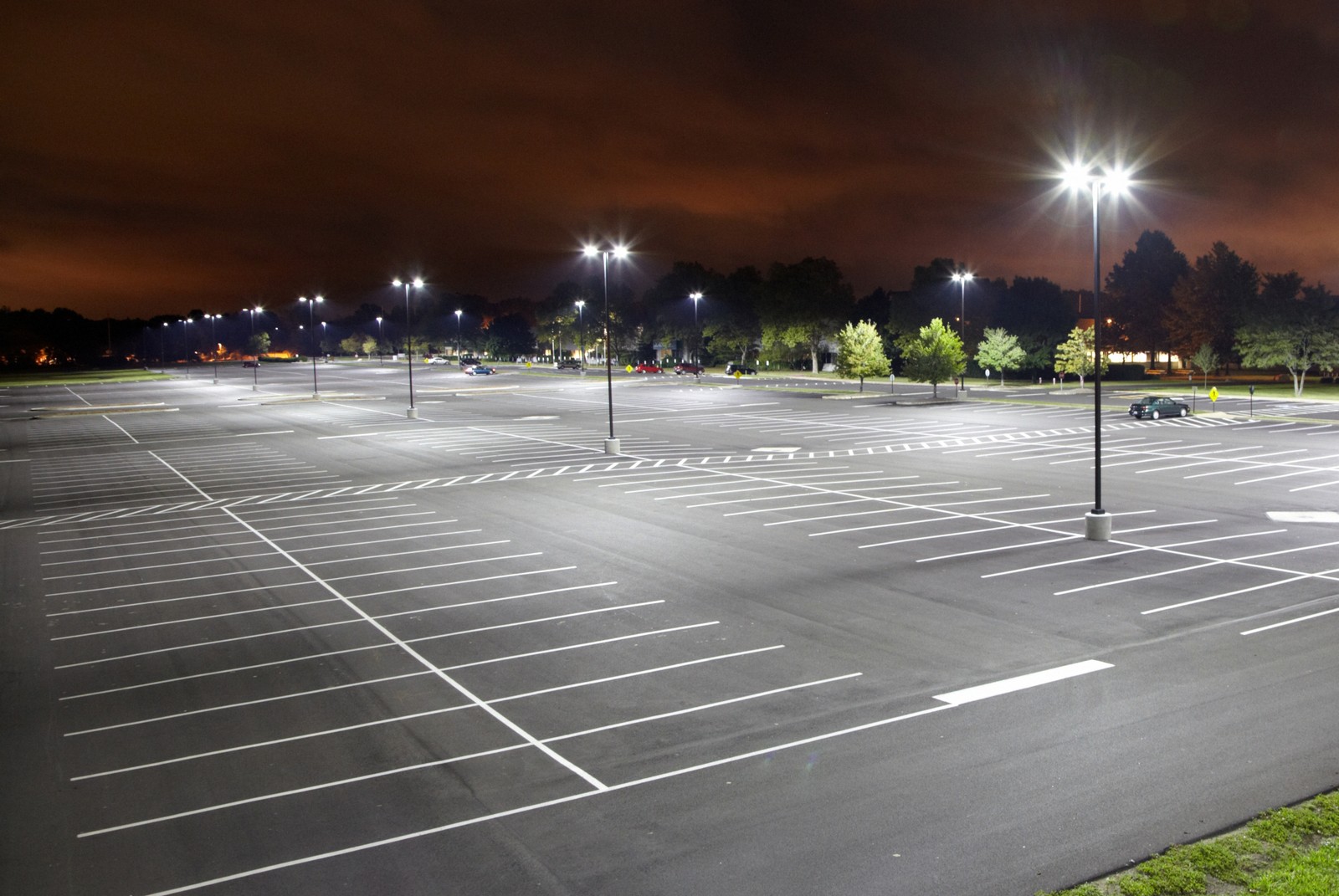 Benefits of led parking lot light:
Below are the potential benefits of led parking lot lights:
Budget-Friendly & Energy-Saving:
They are budget-friendly and save energy. Besides generating higher quality bright light, led parking lot lights consume less energy as compare to conventional lamps.
Low Maintenance & Long Life Span:
Led parking lot lights have more lifespan as compare to regular lights and require low maintenance.
Bright & Even lightening:
The bright led lights result in fewer accidents and mishaps while making the area secure and safe
Fewer Fixtures Needed:
The led parking lot lights spread light evenly and therefore require fewer fixtures reducing your budget.
How many Lumens Do We Need to Light up the Parking Lot?
The parking lot lights are high-power mounted on top of the high poles. The average gap between the poles is approx. 20 feet apart with a head of 20,000 lumens each. The ideal height for placing the led parking lot lights is 15-20 feet. Moreover, it can be increased or decreased according to space and light requirements.
The Most Common Led Parking Lot Lights:
The most common lamps used to illuminate parking lots are High-Intensity Discharge (HID), including Metal Halide and high-pressure sodium or mercury vapor lamps.
Elements to consider for Optimization of Led Parking Lot Lights:
Following are the elements that buyer should consider while purchasing led for parking lot:
Design:
The first element to consider is the design appropriate for the particular area. The design of the fixture depends upon the design of the area to be lighted. The components to consider in the design are:
Effect of design for the parking lot. (also canopy and material)
How design affects energy usage.
Significance of the distribution of luminaires.
Also, contemplate the light spectrum for particular exterior applications.
Below is the guide on which fixture would be appropriate for which area:
Type of Area

Type of Light

For lighting pathways, sidewalks, and walkways.

(Click on the link to check price)

For wide walkways, roadways,        entrance, and ramps.

B Series 360w LED Street Light

(Click on the link to check price)

For roadway lighting and parking areas.

(click on the link to check price)

·         For parking areas and businesses.

1200 watt sodium lighting led floodlight

(Click on the link to check price)

·         For Commercial parking lots and roadways.

D Series 100w LED Street Light

(Click on the link to check price)
1.    Lightening Quality:
Light quality also depends on the area that is to be illuminated. A parking lot of a bank requires more light than the parking lot of a recreational park. Select the lamp according to considering your space.
2.    Efficiency
Led light is already energy-efficient, but you should install lightning controls to create an energy-efficient parking lot. The most efficient light controls are:
Photocell: They turn off and on automatically if the daylight is sufficient or insufficient.
Astronomical Clocks: These controls are used to turn the luminaire on and off automatically according to season.
Multi–level Control: For two-level outputs. It enables the lamp to work in different operating states.
Fixed Response: To make sure selective luminaries are turned off.
Bi-Level: These controllers reduce specific output at a particular time.
Dynamic Response is just like indoor occupancy sensors.
How much does a Led Parking lot Light Cost?
The standard wattage for parking lot lights is 400w-1000w. An HID fixture Led of this much voltage might cost up to $209 – $525 per lamp (per year), in electricity cost only.
How many foot-candles are required for a parking lot?
The average number of foot-candles required for a public parking lot would be 0.8. Moreover, it should not be lower than 0.13 in any area of the parking lot. If you want it for the private parking lot, an average would be 0.5 FC.
How much Voltage is ideal for a parking lot?
The higher voltage means lower amps. 480-volt parking lot light is higher, but the voltage depends on the area of the parking lot.
How to Calculate Lighting Requirements?
To calculate the number of lumens you would require for your parking lot; you need to multiply the target area in square meters by the lux or by foot candles. Then check how many bulbs do you need and divide the number of lumens by the number of lumens delivered per bulb.
How to Install Parking Lot Lights?
The parking lot lights installment requires a professional. It is significant to know how to get the desired outcome for your parking lot. Let's have a look at the preps of lightning-up parking space. It would help if you made a placement plan of lights in the parking lot. Make sure that at least two lights light all parts of the parking area to prevent the dark shadow areas. To decrease the shadows, place the poles at least 20 feet high.
Moreover, install underground wires. Don't forget to inquire about the local building codes to know about the buried cables as they run back to a power source.
Before installing the poles, build the foundation with a large post extending up from the ground or concrete pier. Let the foundation cure completely before installing the posts.
Once the foundation is ready, install the poles. Heavy machinery like a crane would be required to uplift the pole and place it onto the foundation. Fix the washers and nuts into the anchor bolt and ask for certified electrician services to connect the light circuit of the post to the wires.
How to Distribute the parking lot light pattern evenly?
The purpose of lighting up the parking area is to brighten it up evenly. You can consult us to get a plan to lighten up your parking lot with the most appropriate distribution. Please send us a mail at sales02@mic-led.com>
As solution providers, we will ask you about your project objectives, target, budget constraints, and lightning performance requirements. Moreover, we will give you a full-fledged design and installation plan by understanding and evaluating your desired outcome.
Wrap up:
Led parking lot light brings safety and brightens up the space to avoid any accident or injury. Besides brightening the space, placing the led's instead of conventional lighting will make it energy efficient, budget-friendly, and low maintenance. For best quality led parking lot light feel free to contact our sales team anytime. We are here to guide you in every possible mean.