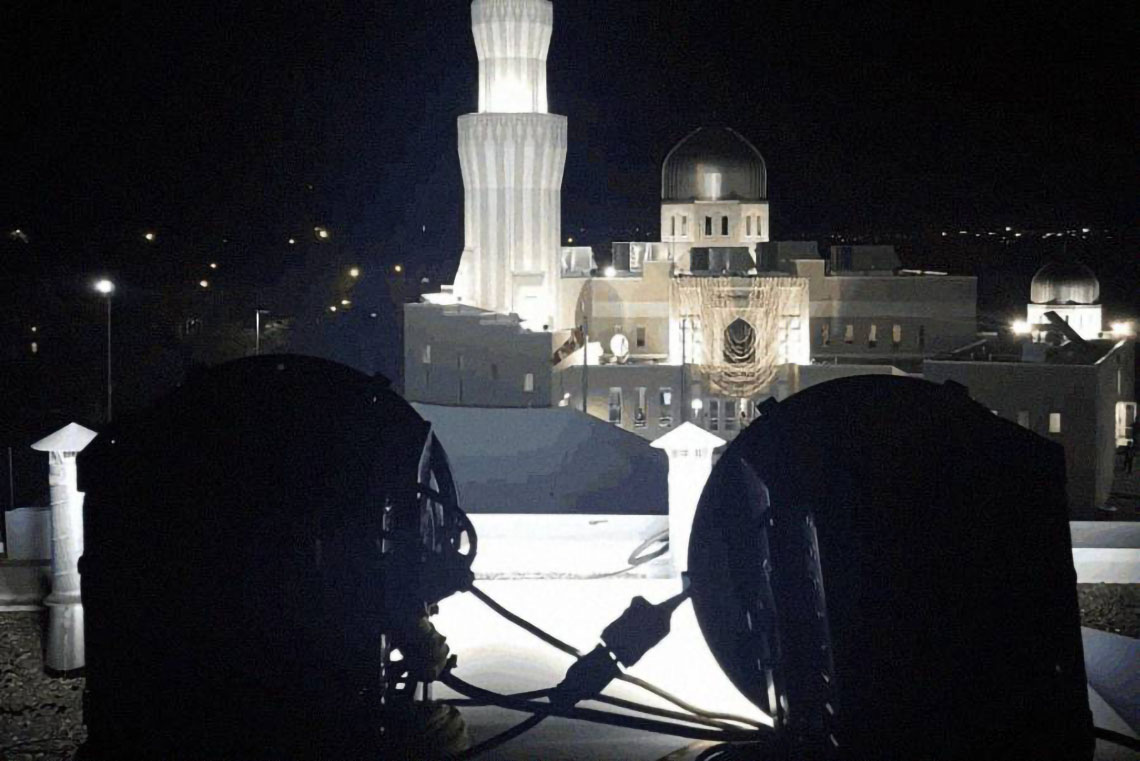 The Situation
It is Mosque project. The customer need lights to lit up Minerate top of Mosque and Steel doms on the roof. He wants to install lights on parking light poles.
The building is around 100 meters away, distance from parking poles to minerate top is around 30 to 50m, parking poles have lights which lit the parking area and throw lights on mosque walls, need to install lights to beam light the target from top of these poles.
The Solution
According the situation of Mosque, we suggest the customer use 200w led flood light with 10° and 30°degree .10 ° can keep distance 90-100m from the target, 30° can keep distance 50-60m from the target. This type light use Cree chip from USA original, Taiwan Meanwell driver with 5 years warranty, and as it is charitable organization, so we give 4% discounts to the customer.
As we expected, the lights are perfect with the Mosque, the result is very well, the Mosque is very beautiful which likes a palace in the night.