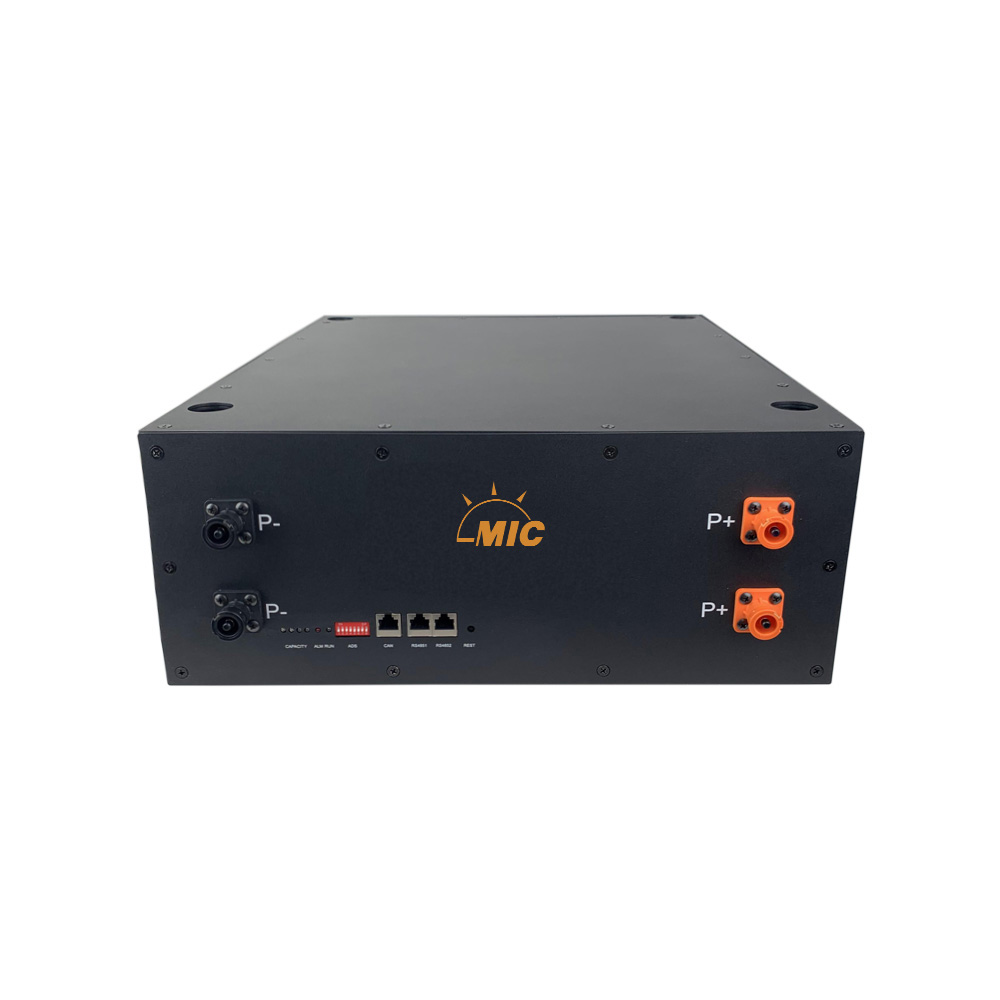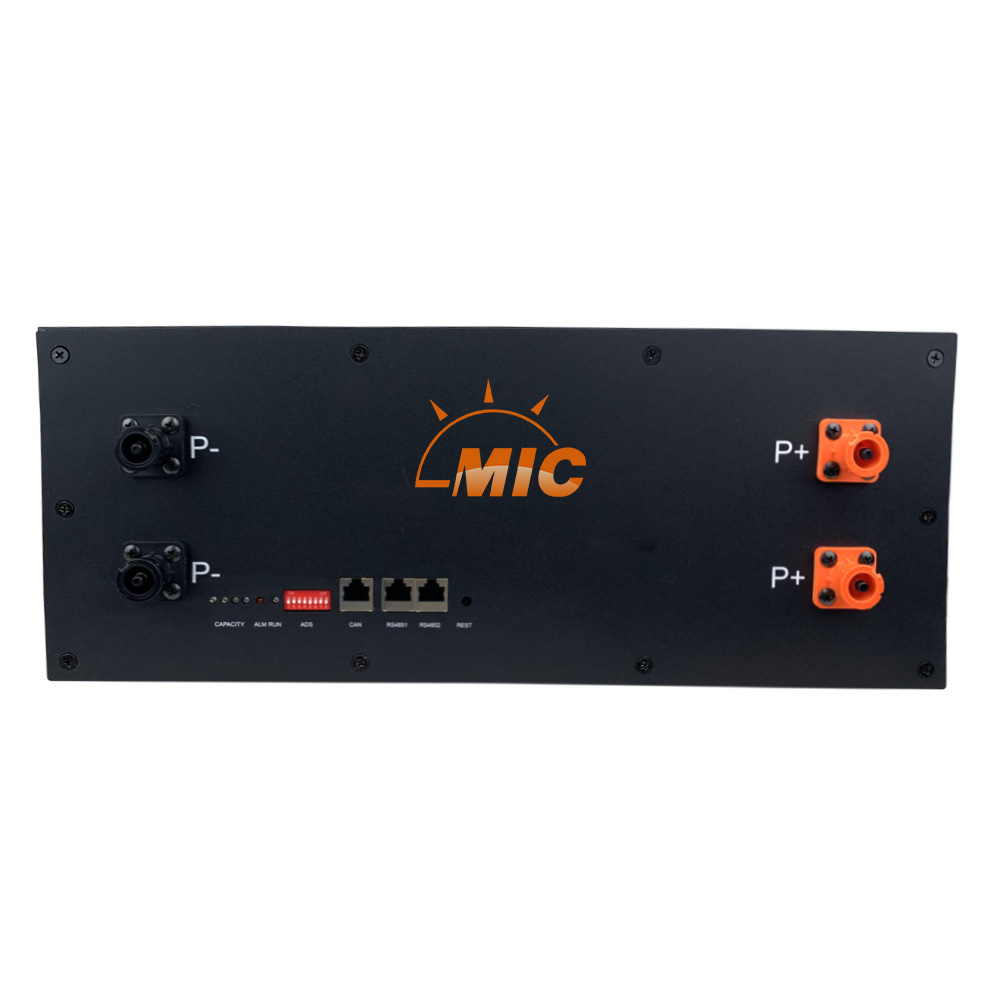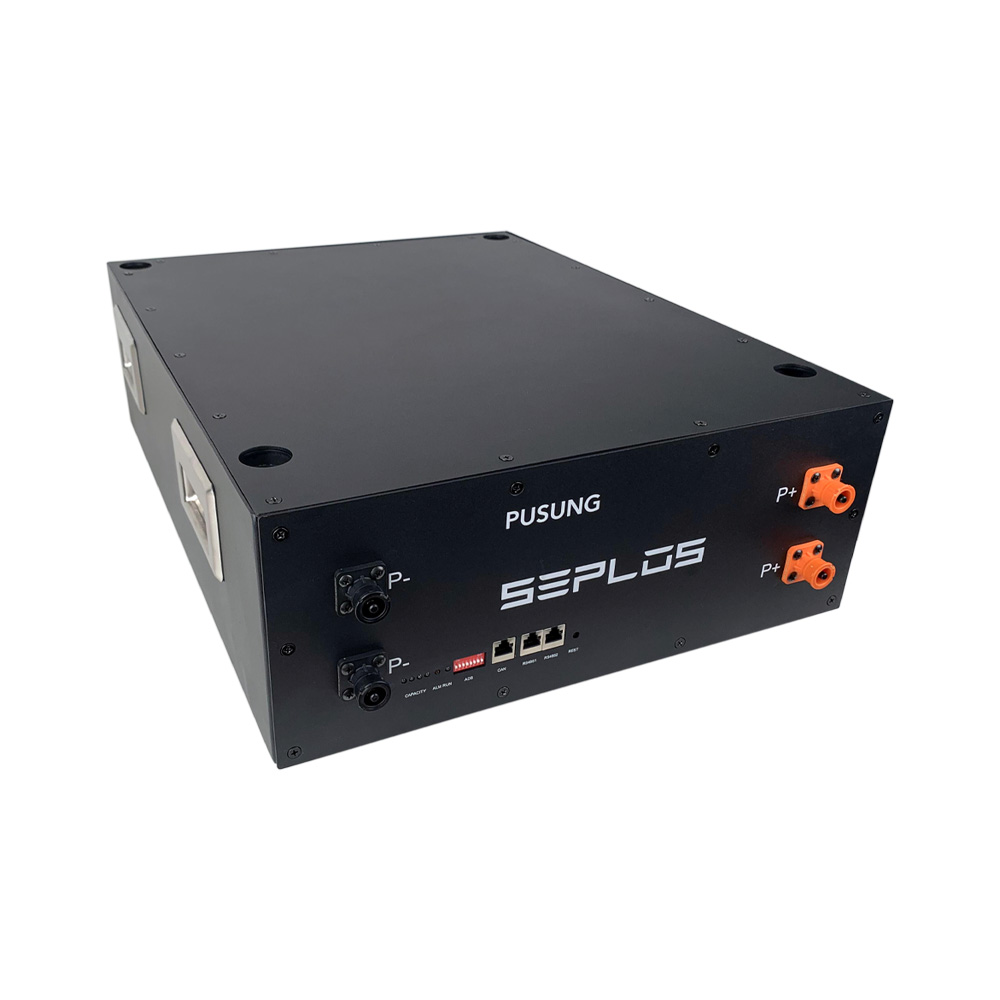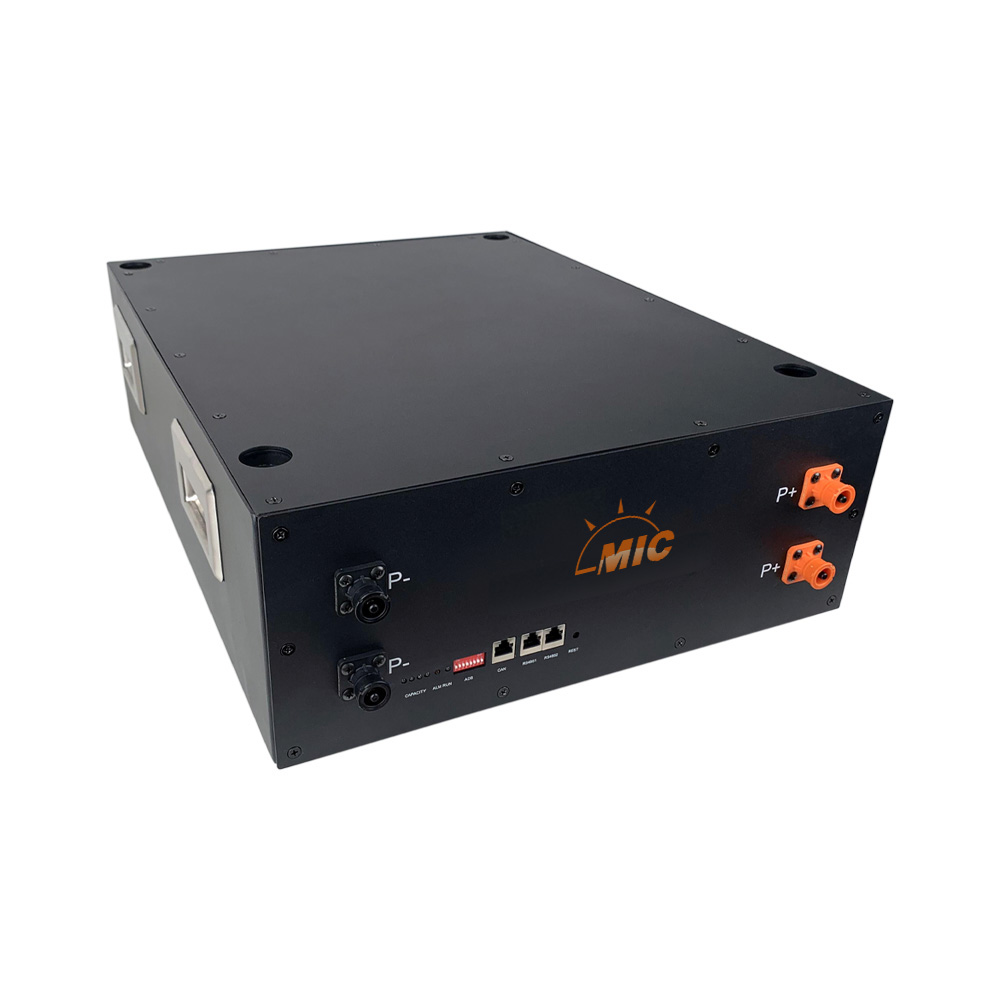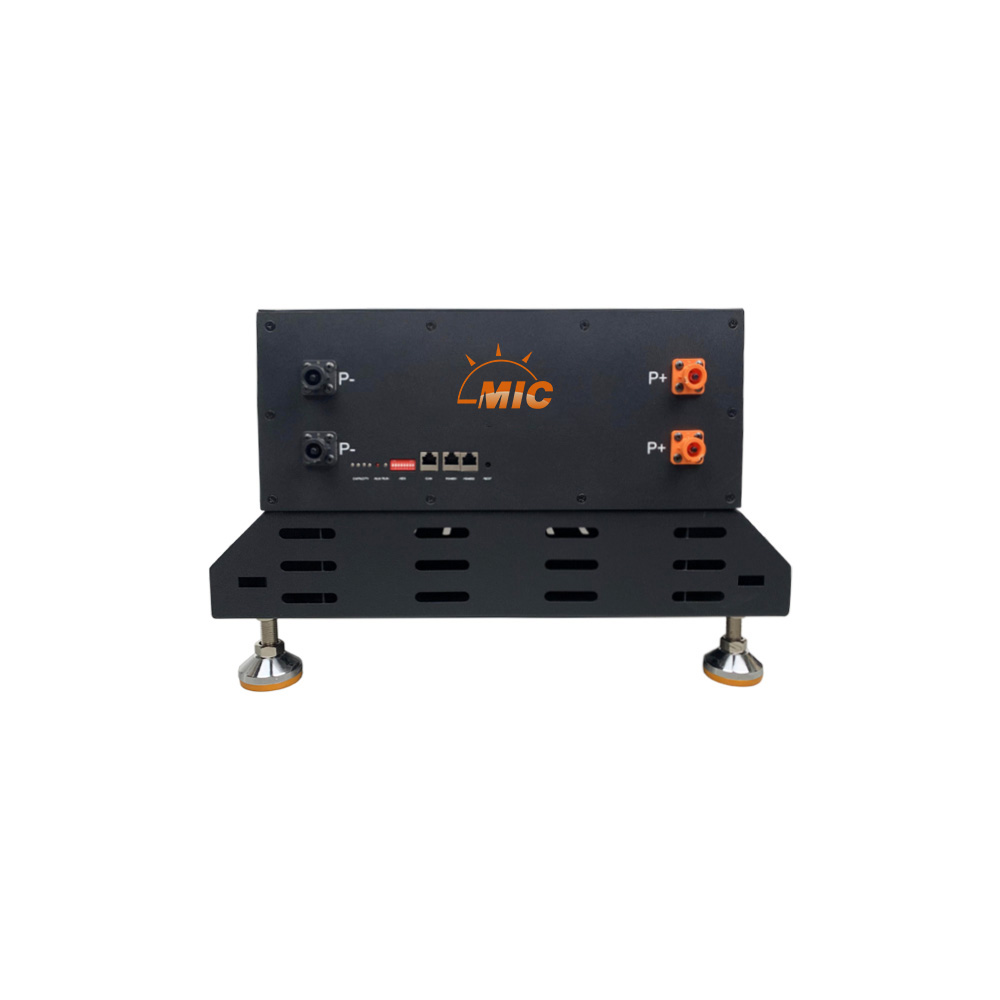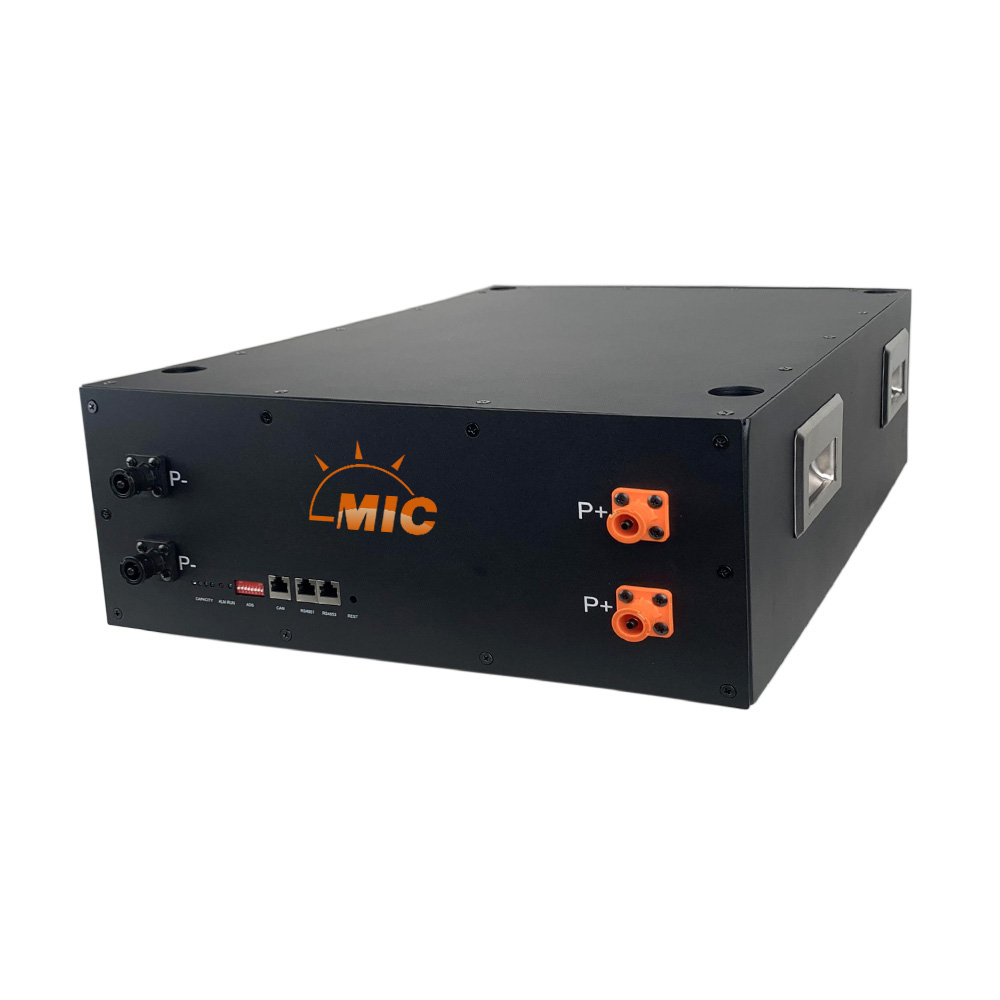 Description
Specification
with 51.2V 100Ah
lithium iron phosphate cell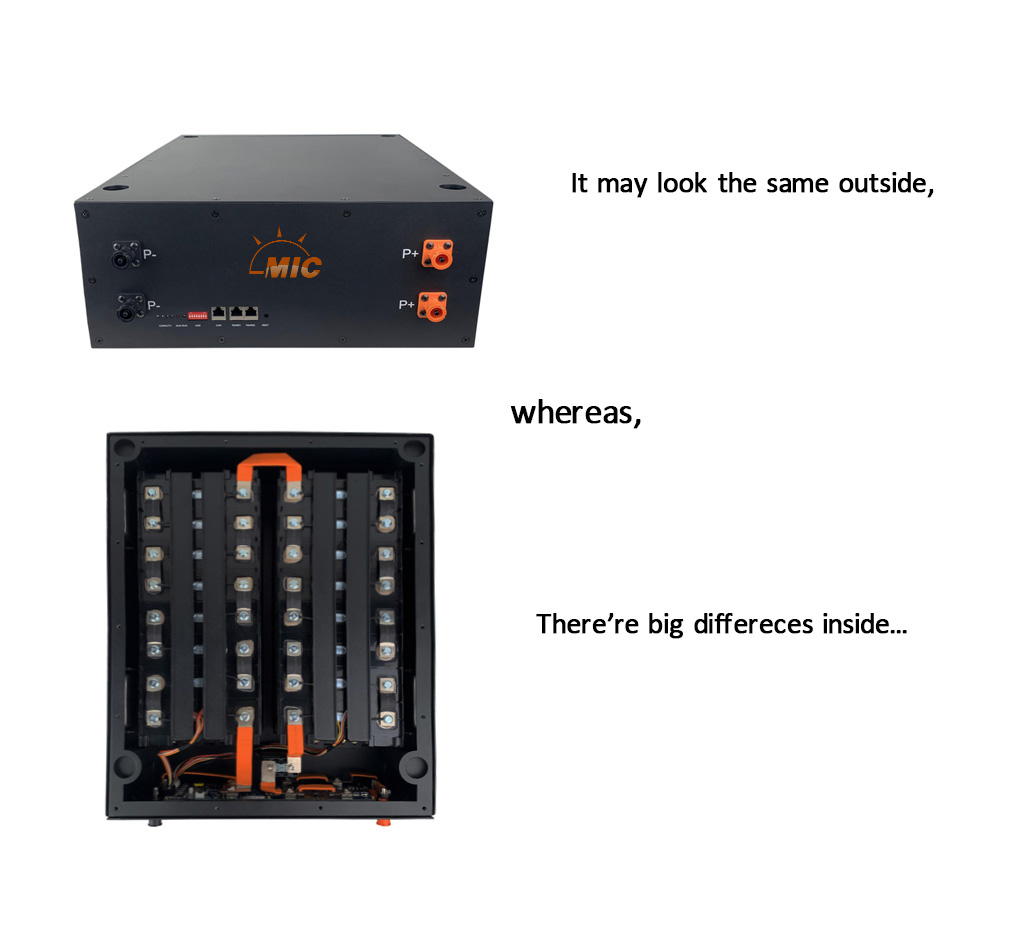 MIC RM lithium iron phosphate battery pack is a household renewable energy storage solution developed and produced by MIC Technology. It is a low-voltage DC battery system with an operating voltage of 48V, and works with a low voltage inverter to realize the goal of energy storage for home application.
MIC RM battery pack supports parallel connection to expand capacity, which can meet various capacity requirements. It has built-in smart battery management system BMS), which can manage and monitor the pack and cells information including voltage, current and temperature. What's more, BMS can balance cells charging and discharging to extend cycle life.
| | |
| --- | --- |
| BMS | Flexible copper connections |
| | |
| | |
| | |
| UN3480 | Packing in wooden boxes |
For other products with different power levels, please click on this link
 Brand New Grade A 3.2V 100Ah aluminum case prismatic cell.
 Battery cell is made from lithium iron phosphate (LiFePO4) with safety performance and longer cycle life.
 Specially designed plastic cell holder features fire proof and insulation. 8 cells in series composes a battery module, and two modules in series, then connected with BMS, composes a MIC RM battery pack.
 BMS has over-discharge, over-charge, over-current, high and low temperature warning and protection functions.
 BMS monitors the charge and discharge state, and balance the current and voltage of each cell.
 BMS comes with upper computer system for real-time cell and pack voltage, current, temperature, and battery status monitoring and recording.
 Flexible configuration, max. 15 packs can be connected in parallel for expanding capacity and power with 8 DIP switches.
 Large working temperature range from -10℃ to 50℃ (Charging 0℃~50℃; discharging -10℃~50℃) with excellent discharge performance and cycle life.
 Pre-programmed with multi-protocols, MIC RM works with multi-brands of inverters. Check the communication inverter list.