Product: MFL-G360-A 360W Led flood light
Location: Croatia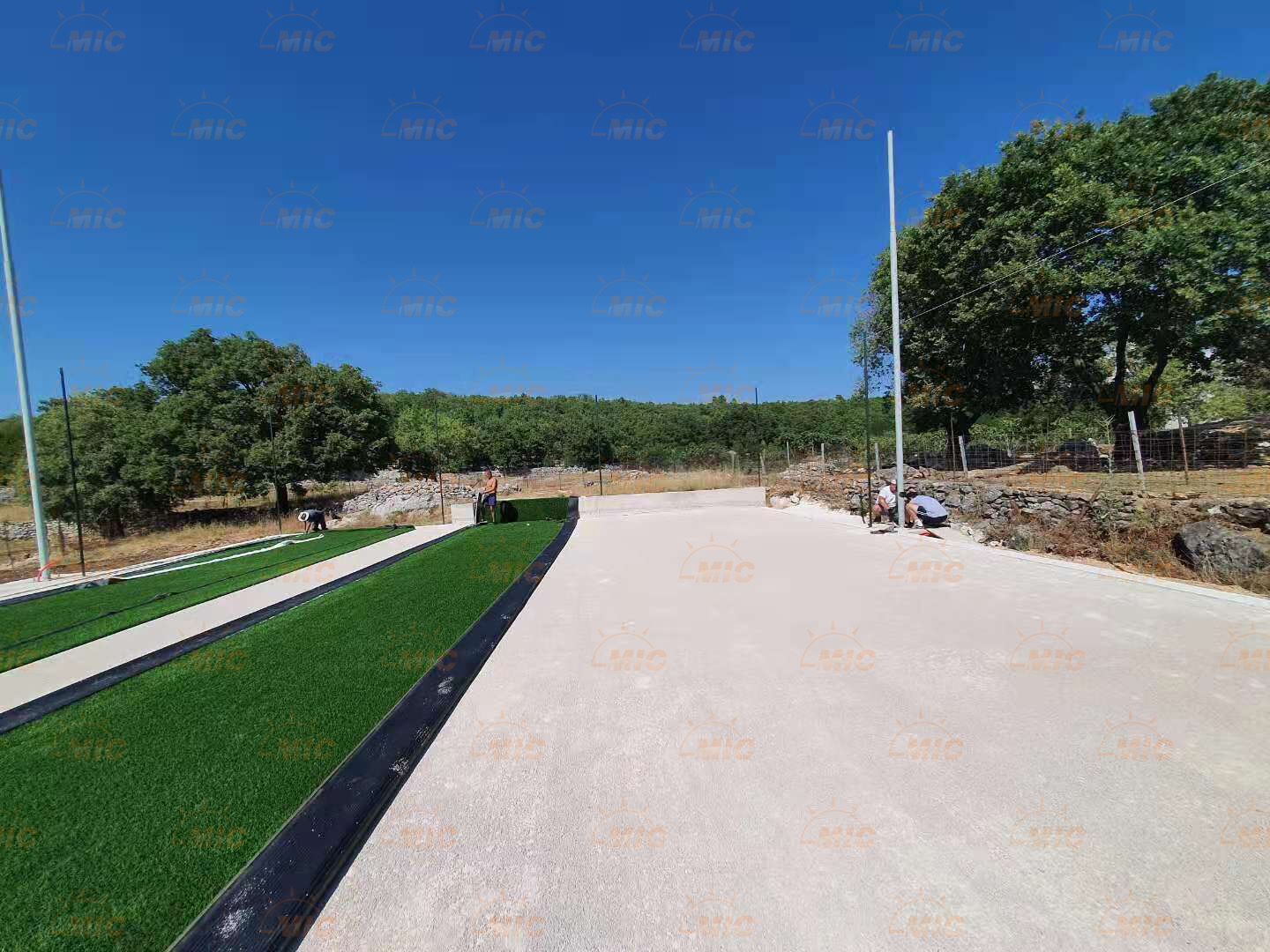 We have just completed the lighting design and installation of Croatian tennis courts, MIC LED floodlights, five-year warranty  +160/w, IP66.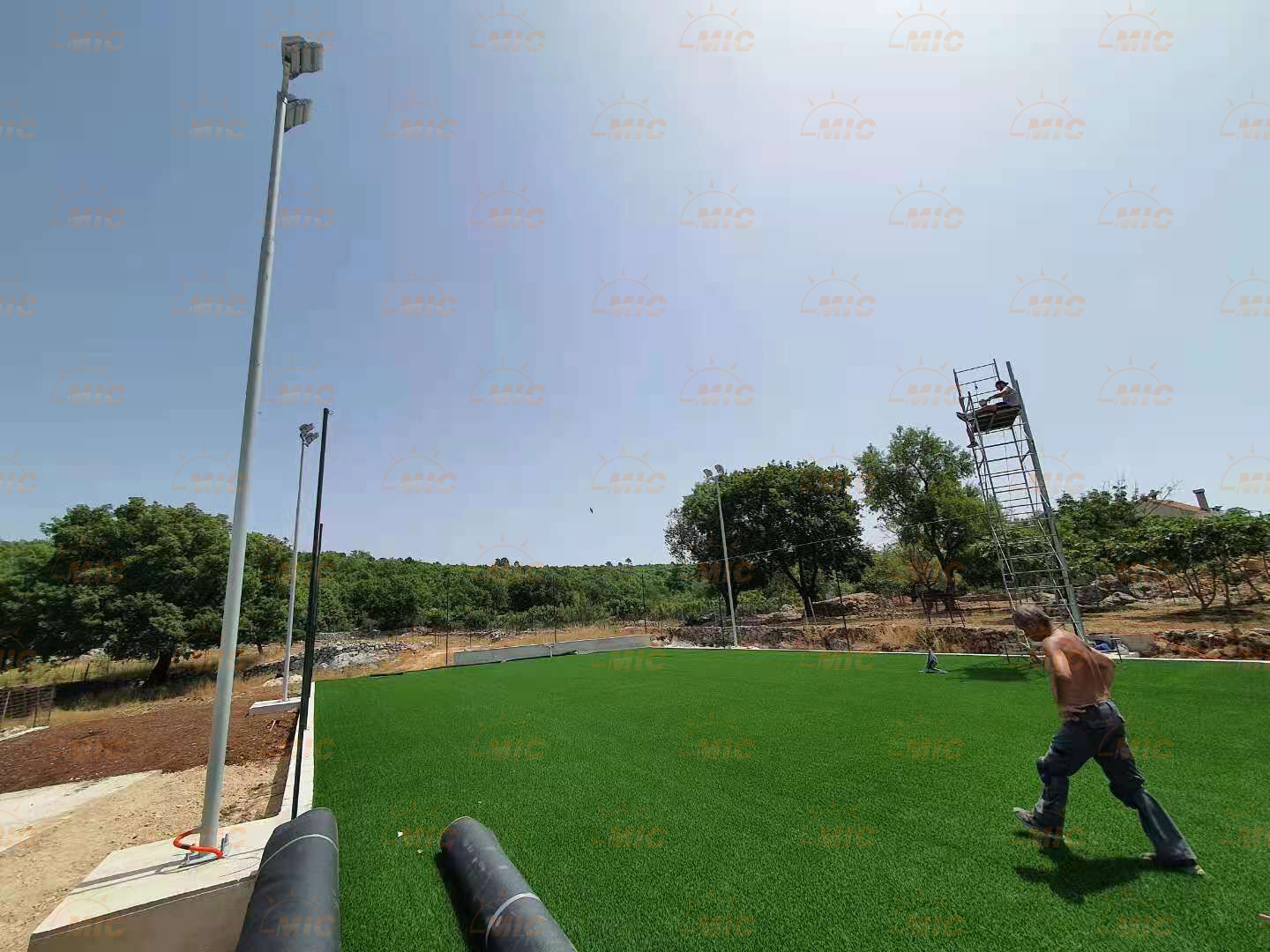 This tennis court is for amateur. Ivica Maras required average brightness 250lux. Below is the tennis court details
1, Tennis court area size is L40m*W20m
2, 4 pcs poles with height 10m
3, Need to reach 250lux average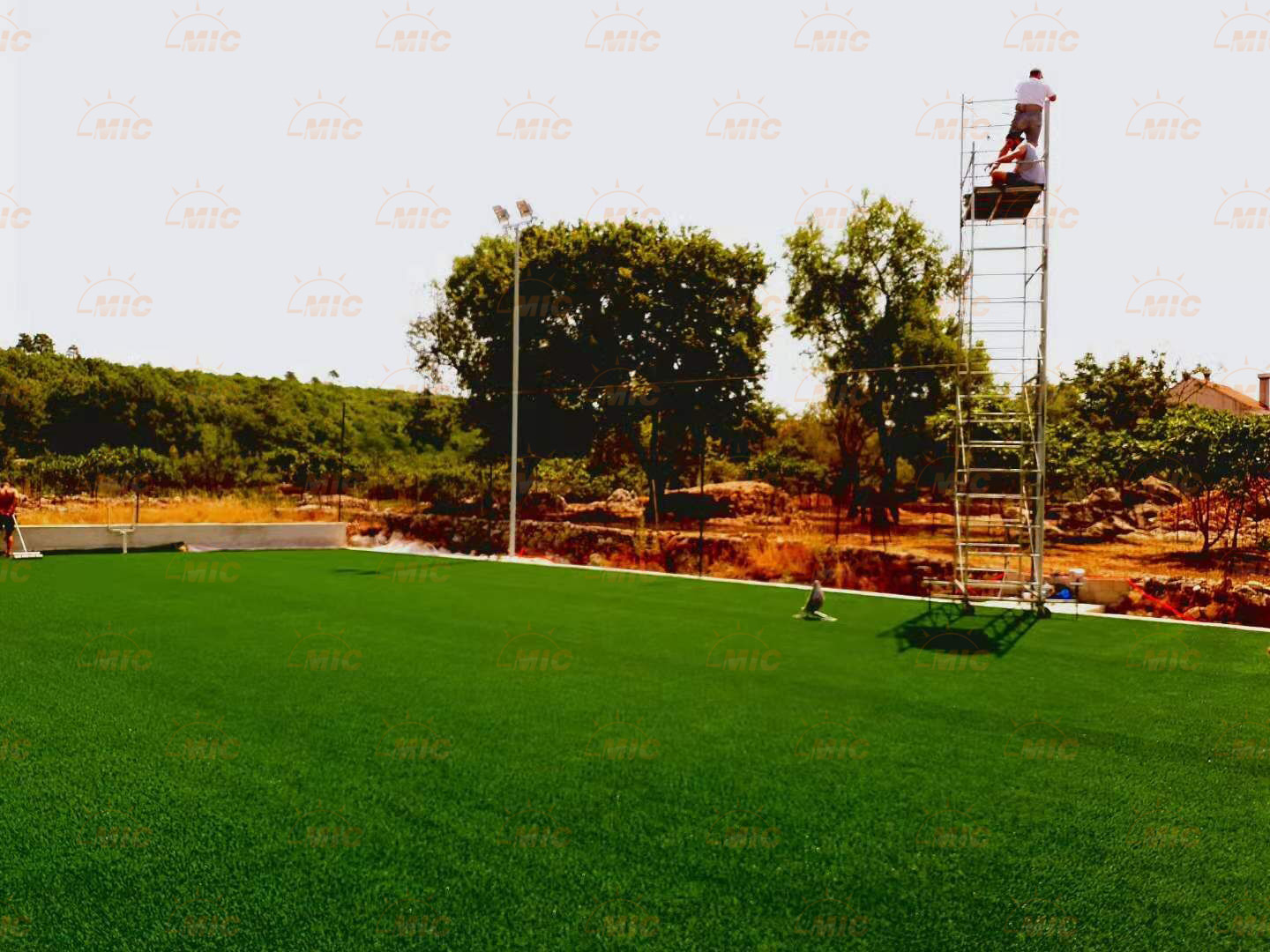 According to customer requirements, MIC engineers designed 4 pcs MFL-G480 MIC G series 480W 60-degree beam LED floodlight solution. There are 1PCS light on each pole.
But the customer prefers the G-A series of floodlights, so a new solution was redesigned for the customer, and the 8pcs 360w solution was recommended.
There are 2PCS lights on each pole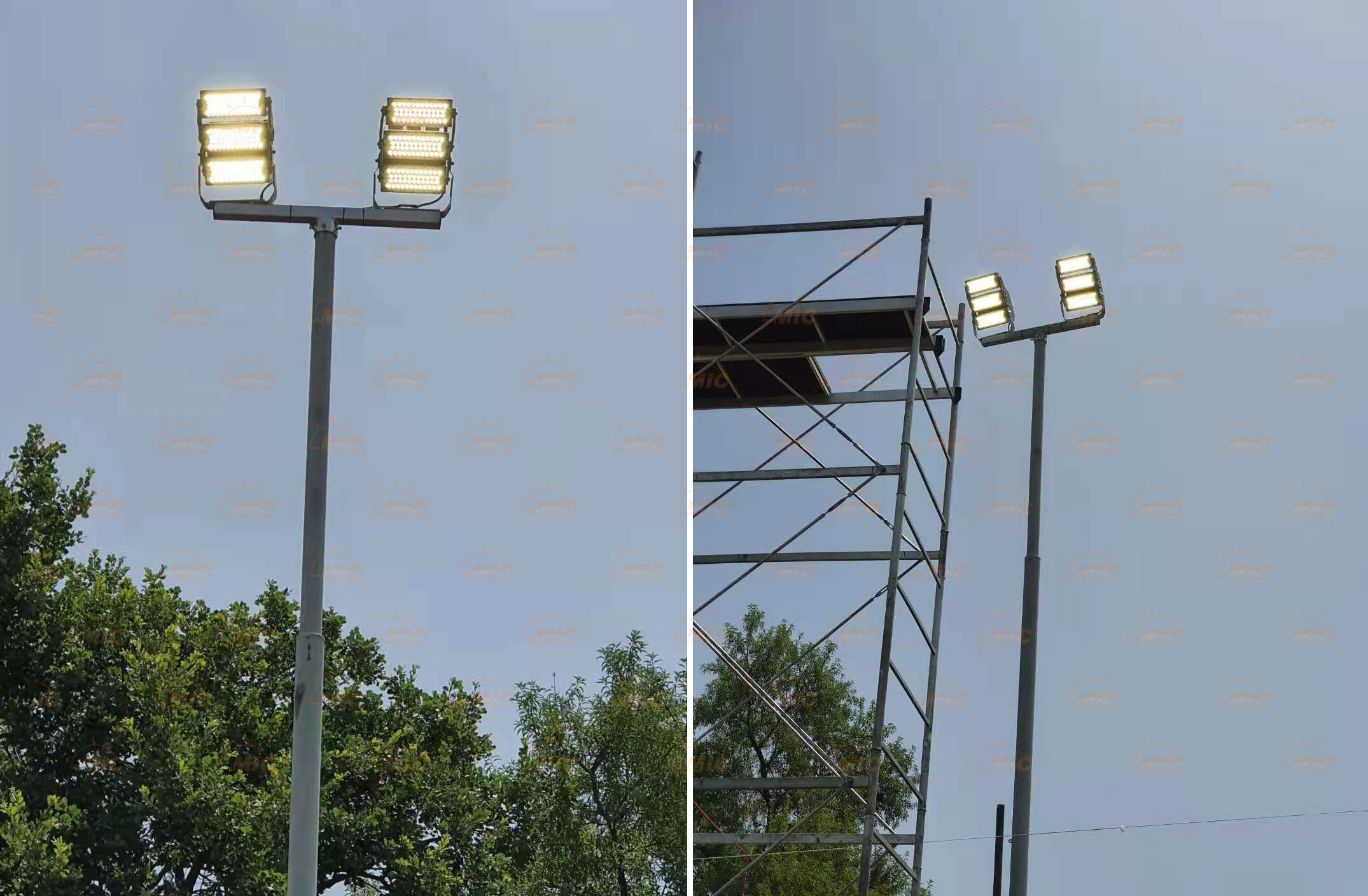 In order to make the uniformity more perfect.  Recommend two beam angle.
4 pieces with a 20° beam angle, and 4 pieces with a 60-degree beam angle!
The average brightness of the lighting effect EAV is 261lx. U0: 0.62