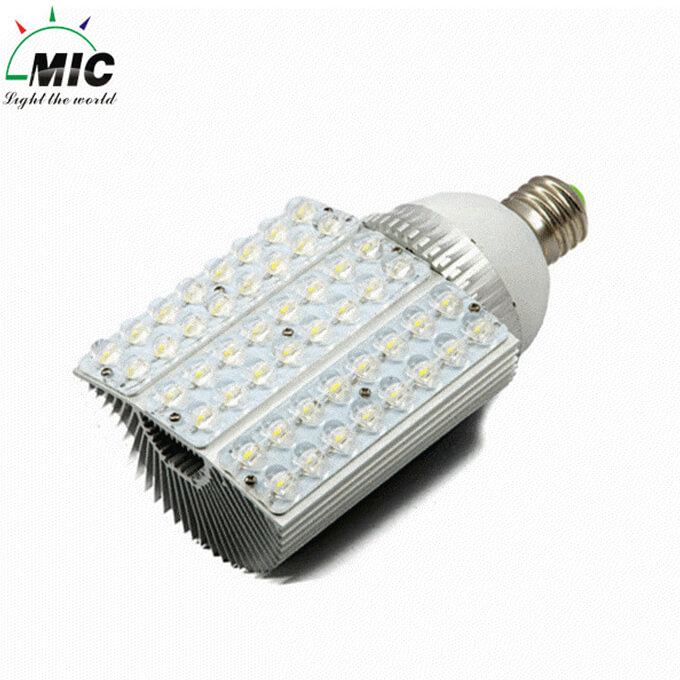 48w Lamp Bulb
Min. Order Quantity: 100pcs
Quick info
Since the establishment of our own brand MIC LED, with strong R&D capacity, professional technical team and rich experience in the industry, we launch new products beyond the customers' expectation every year, which always lead the industry trend.
Description
Specification
48w Lamp Bulb
48w Lamp Bulb Features
1. Significant energy saving, green.
2. Input voltage GSM, the pollution-free power grid.
3. Low heat low voltage work, safe and reliable.
4. Is the best light source of solar energy, high luminous efficiency.
5. A new type of street light optical design (rectangular light lens), a unique lens and lampshade integrated design, the first radiator, and lamp shell integrated design, unique and innovative modular integrated design, thin shape.
6. Intelligent control of monitoring current.
7. No adverse glare, no light pollution, no high pressure, no dust, no heat, the lampshade will not yellow aging.
8. Wide operating voltage range, no delay start, no flicker.
9. Punching, seismic strong, no ultraviolet, and infrared radiation.
10. High color rendering index, good color rendering, a variety of color temperature optional.
48w Lamp Bulb Applications
1. Used in urban secondary roads and residential roads and sidewalk lighting
2. For landscape lighting, garden lighting
3. For solar and wind-powered lighting.
4. Used in mine, ship, machine tools, and another lighting.
5. Can directly replace incandescent, energy-saving lamps, lamps, mercury lamps, sodium lamps without having to replace the original lamp holder