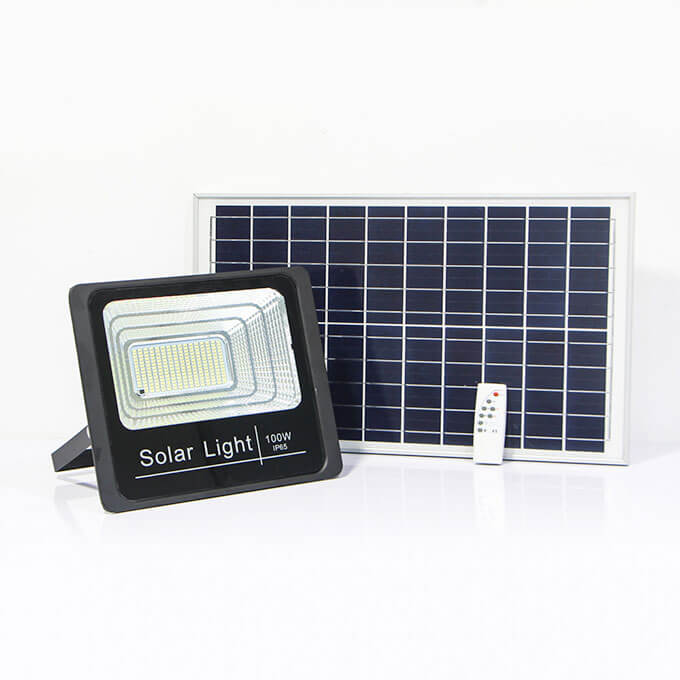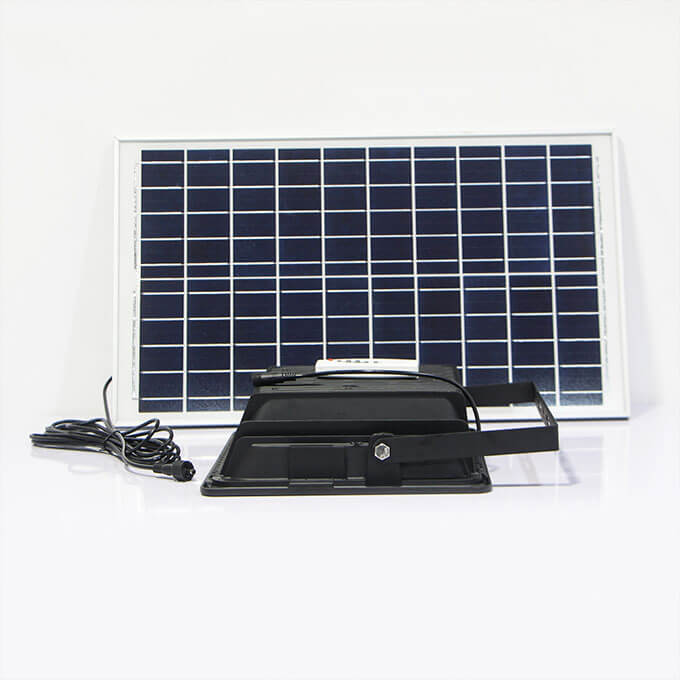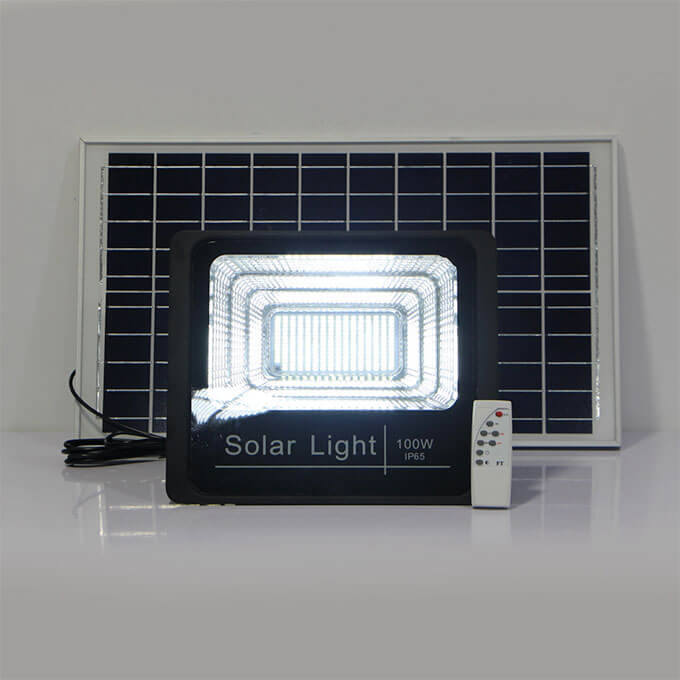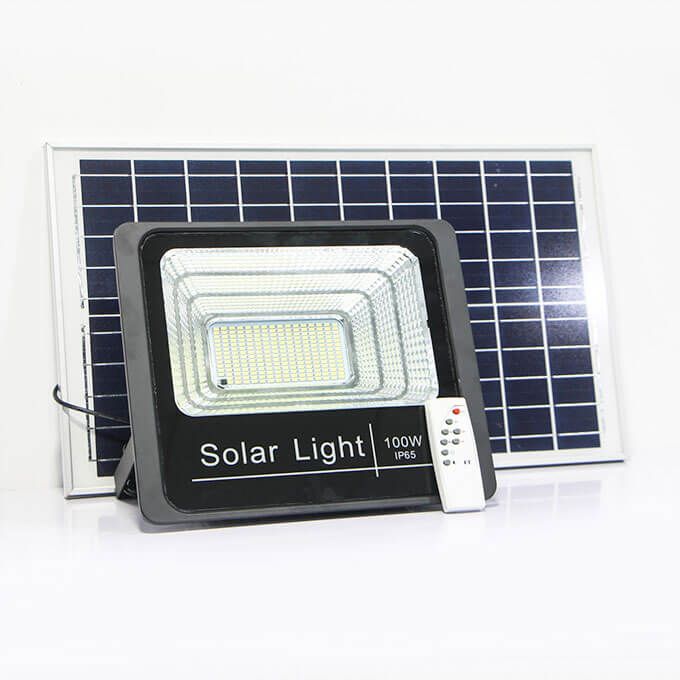 Solar Flood Light 100w
Min. Order Quantity: 100pcs
Quick info
Since the establishment of our own brand MIC LED, with strong R&D capacity, professional technical team and rich experience in the industry, we launch new products beyond the customers' expectation every year, which always lead the industry trend.
Material: Die-casting Aluminum+Optical Lens
Life Span: 50000h
LED Lamp: SMD 3030
Guarantee: 3 years
Description
Specification
Shenzhen Mic High Brightness Remote Control SMD IP65 Waterproof Outdoor 10w 20w 25w 40w 60w 100w Solar LED Flood Light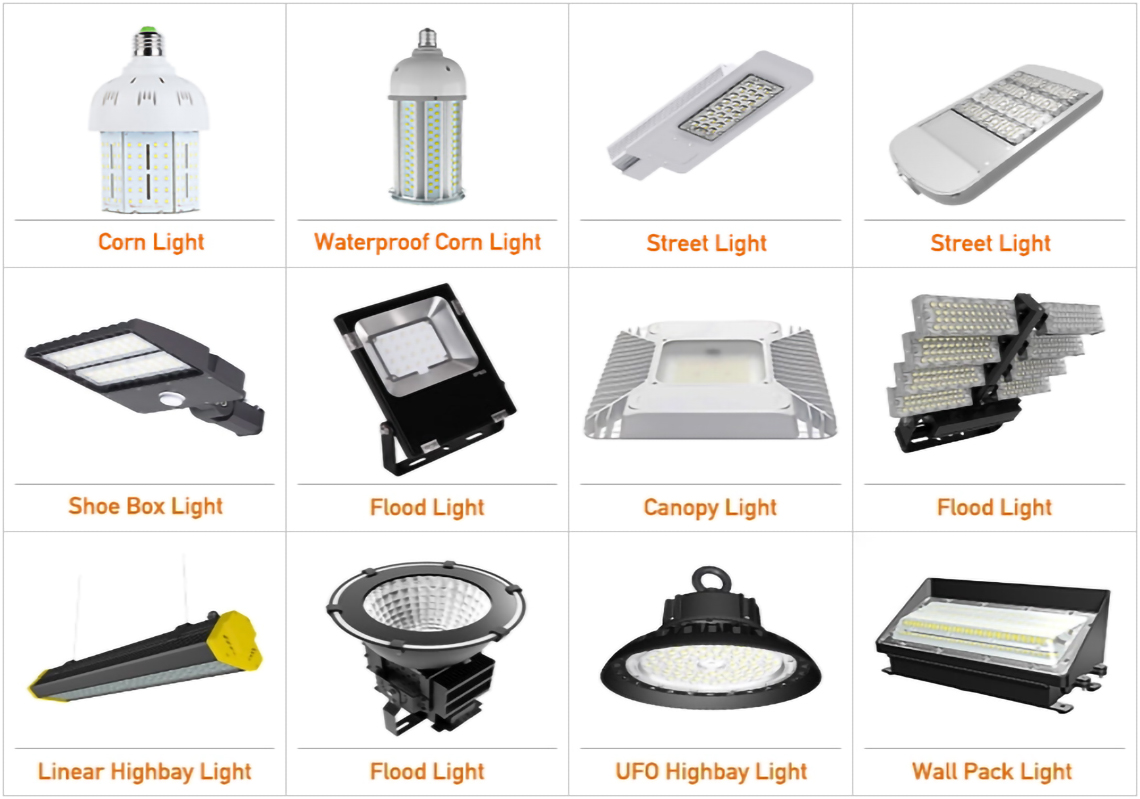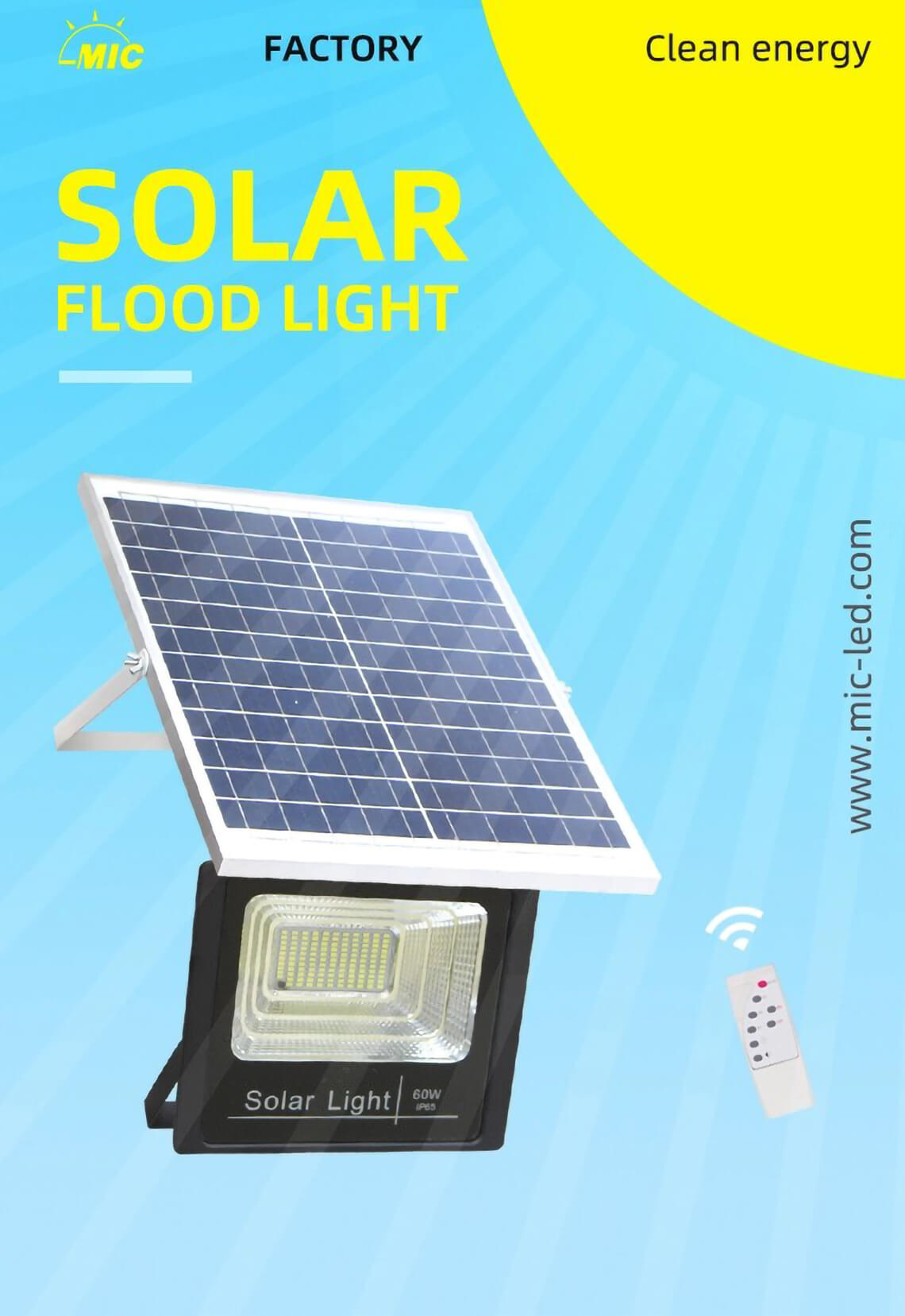 Solar flood light
Infrared intelligent remote control
High-quality solar panels
Lithium iron phosphate battery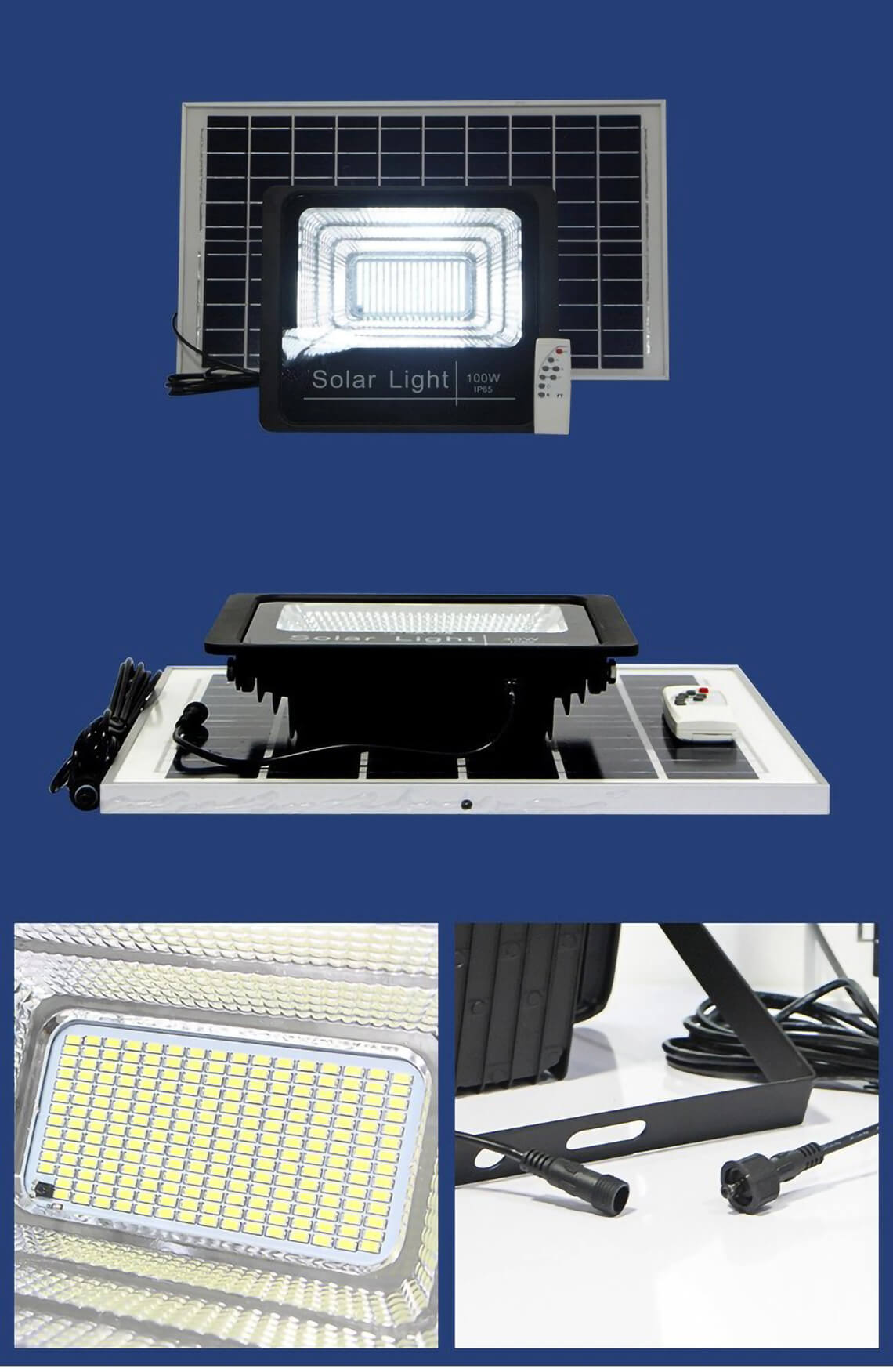 Polycrystalline Solar Panels
Made of polysilicon panels, it has a higher Photoelectric Conversion Rate-18%, it can also be charged in rainy weather, faster charge particular on a sunny day. Only 4-6 hours can it make a full charge.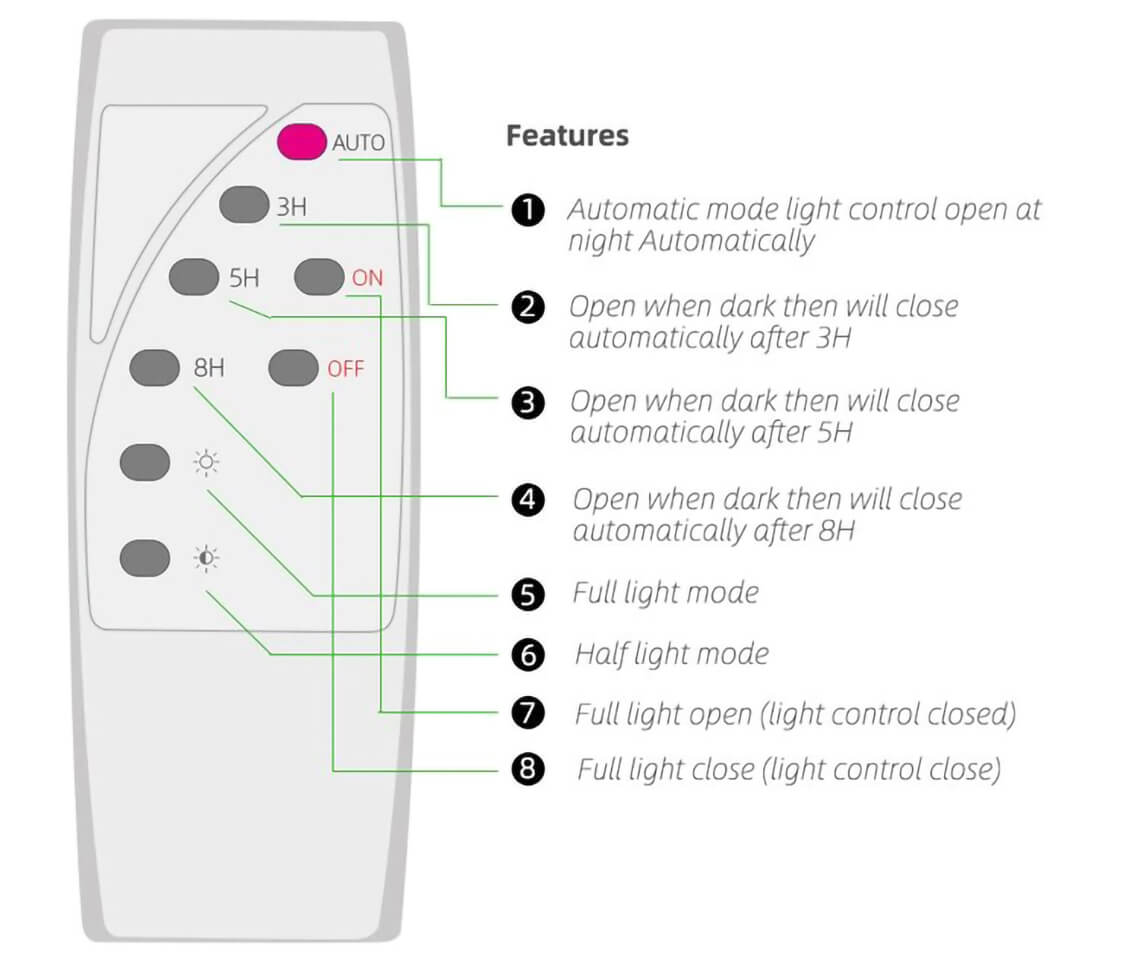 Operation introduction to remote control
Must press the "AUTO" button to set the light control mode in the daytime, or it will not turn on automatically. If you set the light control mode. The light will only open automatically in the evening.
1. Automatic mode light control open at night Automatically
2. Open when dark then will close automatically after 3H
3. Open when dark then will close automatically after 5H
4. Open when dark then will close automatically after 8H
5. Full light mode
6. Half-light mode
7. Full light open (light control closed)
8. Full light close (light control close)
Note: once the red ON/OFF button is pressed, the light control is closed. If you want to switch on in the evening. You need to press the AUTO button to activate the light. Otherwise, solar panels will not start lighting at night automatically.
FAQs
1. Are you a factory or trade company?
We are a professional LED Lighting products factory!
2. Do you have a minimum order quantity?
Yes, we require all international orders to have an ongoing minimum order quantity. If you are looking to resell but in much smaller quantities, we recommend you check out our website.
3. Can you OEM or ODM?
Yes, we have a strong developing team. The products can be made according to your request.
4. Can you supply the relevant documentation?
Yes, we can provide most documentation including Certificates of Analysis / Conformance; Insurance; Origin, and other export documents where required.
5. What is the product warranty?
We warranty our materials and workmanship. Our commitment is to your satisfaction with our products. In a warranty or not, it is the culture of our company to address and resolve all customer issues to everyone's satisfaction.
6. Do you guarantee a safe and secure delivery of products?
Yes, we always use high-quality export packaging. We also use specialized hazard packing for dangerous goods and validated cold storage shippers for temperature-sensitive items. Specialist packaging and non-standard packing requirements may incur an additional charge.
7. How about the shipping fees?
The shipping cost depends on the way you choose to get the goods. Express is normally the quickest but also the most expensive way. By seafreight is the best solution for big amounts. Exactly freight rates we can only give you if we know the details of amount, weight, and way. Please contact us for further information.
ITEM No.
MFL-10S
MFL-20S
MFL-25S
Led Power
10W
20W
25W
Polysilicon solar cell
6V / 10W
6V / 10W
6V / 12W
Battery
3.2V / 6AH lithium battery
3.2V / 8AH lithium battery
3.2V / 8AH lithium battery
Product size
350*235*17mm
350*235*17mm
350*235*17mm
Carton size
520*300*380mm, 10pcs/CTN, 22kg
520*300*380mm, 10pcs/CTN, 24kg
490*290*380mm, 10pcs/CTN, 22kg
ITEM No.
MFL-40S
MFL-60S
MFL-100S
Led Power
40W
60W
100W
Polysilicon solar cell
6V / 18W
6V / 22W
6V / 35W
Battery
3.2V / 12AH lithium battery
3.2V / 15AH lithium battery
3.2V / 15AH lithium battery
Product size
400*370*17mm
460*350*17mm
530*530*17mm
Carton size
530*410*440mm, 10pcs/CTN, 34kg
460*370*500mm, 8pcs/CTN, 33kg
640*440*390mm, 6pcs/CTN, 33kg