Sports led flood light: Make an Illuminating Decision
Witnessing sports led flood light on your first football game is an experience you will not forget. A high mast led floodlight is enough to leave a considerable impression on the onlooker. Led lights are trending sources of light for the past few years. The attention has shifted from fluorescent lighting to led lights over the span of a few years. Previously, led lights caused an uproar owing to their glow in the light performance.
Consequently, the popularity of led lights issued newer forms of led lights to enter the market. Led screens and transparent led screens are an example of the extended uses of these illuminating lights. The sole function of a LED light is to illuminate large areas under all kinds of settings. Led lights to come in various powers and wattage settings. The wattage is adjustable as well.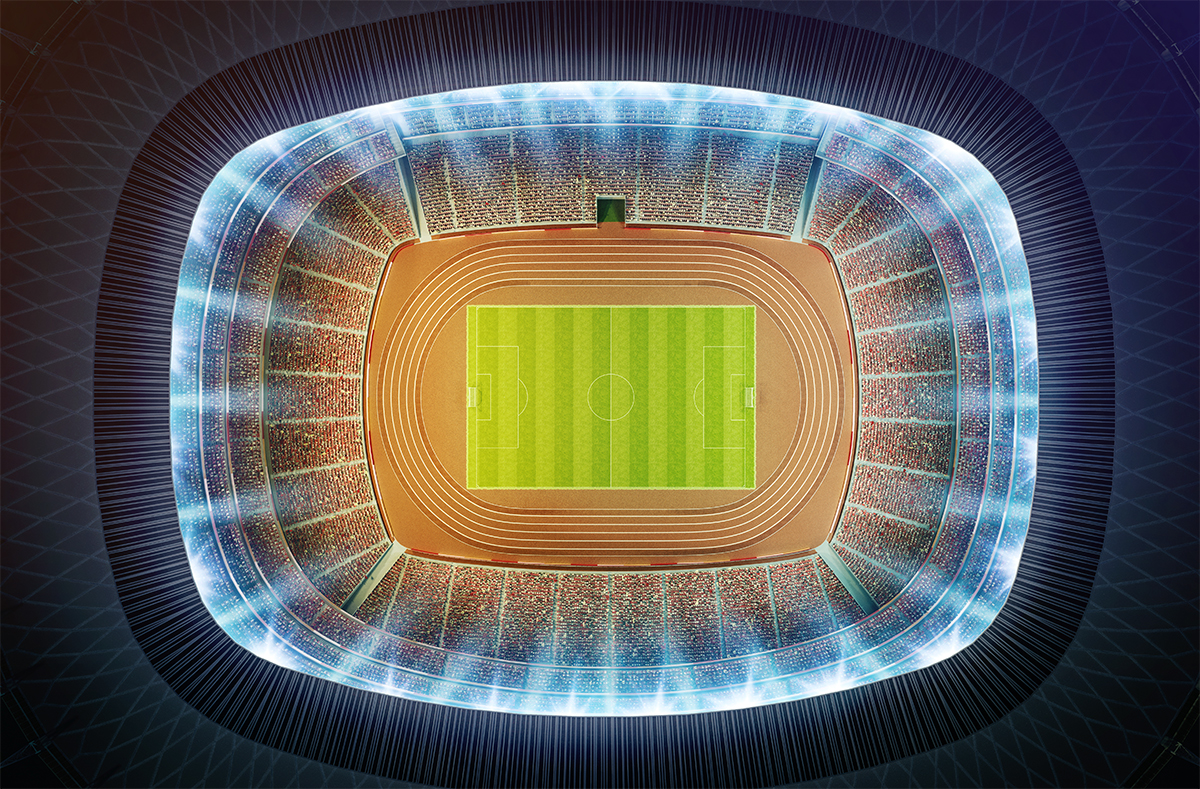 Led lights have the ability to illuminate boards and even large grounds. A led floodlight performs a crucial task after sundown. All sports activities usually suspended after sundown and an audible grunt was released by the audience however led floodlights have made gaming possible after dusk. The first LED light was installed in a football game on English grounds, since then these led lights became an important component of all international event setups.
Furthermore, all international events install waterproof and solid led floodlights so that the games may continue even after light showers. A led flood light is the logical addition to a grand event, it reduces all chances of light shadows and ensures a positive event.
The Impact of placing a sports led flood light around a ground
Installing a sports led floodlight is truly impossible without any professional help. Exerts usually place the led floodlights at a significant height away from the ground. The idea behind placing the floodlights on a high mast is to increase light dispersion. Placing the led lights on a higher surface will remove the spotlight effect. The awe experienced by the on-lookers is not without reason. Humans marvel at huge creations and a high mast led flood light is one such example of a big build.
The elementary reason for placing a led floodlight around a sports ground is to aid the players in their game. The lights are placed around the ground and they are at a closer distance to the audience. The flood lights face towards the ground although rotating them is easy. Since the floodlights have many led lights packed together with each other, they are enough to illuminate the whole stadium without having the face the audience.
Additionally, sports stadiums entertain a large and needy crowd. Fans line up for hours to have a glimpse of their favorite players. Stadium official install led floodlights for the convenience of the audience and players. The lights are not blinding and they also illuminate the grounds in the day time. The sports activities carried out during the daytime save led light energy since sunlight does the job for them.
Sports led flood light components and compound features
The sports led floodlight looks like an average floodlight by all means. The floodlight has a rectangular shape with sharp edges. The led lights placed inside the floodlight stack right next to each other. Some lines of led lights turn off after extended use. Power saving led lights are an economical alternative to fluorescent lights. They not only offer better illumination but also create a vibrant atmosphere.
Furthermore, led lights seem the better choice for sports stadiums because they have an instant start function. Other lights take ten to fifteen minutes to function properly however a simple on and off switch is enough to turn led lights on. Floodlights require 700 to 1500 lumens of light. Projecting light where you need it the most requires precision and accurate measurement.
High performance led floodlights for sporting events have a non-obtrusive emission. The focus should still be on the event more than lights. White lights are the most useful in these evets as they balance a clear vision. The vision of players and the audience remains on the game and the high mast is placed directly above the field so no shadows form.
Moreover, uniform light dispersion in games like hockey where the ball is the center of attention. Patches that have less lighting affect the vision and clarity of the players. The best way to avoid this complication is by placing the led floodlights at an equal distance from each other. Every led floodlight should cover a certain portion of the ground.
All the sports that encourage led floodlights
Outdoor games are a healthy and exciting activity for players. The most popular outdoor games are played o huge fields and level ground. These circular or oval grounds have hundreds of seating's present around them. Spectating a sports event is an enjoyable experience as well. Certain sports require led lighting more than others. Ice hockey is an indoor game and a led floodlight would not have the same impact as it would on grass land.
Recreational football is usually played after the sun goes down, most led floodlights are placed around the field of this popular sport. Apart from soccer, hockey, tennis, rugby, baseball and golf are all excellent examples of outdoor games. Smaller fields have small led floodlights, since these floodlights come in all shapes and sizes, all sporting grounds can host proper events.
Lengthy tournaments would probably drag on for many days without led high mast lighting. This technology is a blessing and comfort for sports lovers. The practice hours of players also increased after installing led flood lights.
Before purchasing a led floodlight, you must measure the ground area. All led lights have a specific range of illumination hence determining the area is vital. Once you figure out your ground's measurements, the next step is to identify the wattage of the led floodlight. The wattage of the floodlight matters more than anything else. Smaller fields would do fine with 500W and a larger field can ideally install 1000W led floodlights. In addition to this, the led floodlight should be waterproof and corrosion resistant.
Surmise
All national or international sports event is incomplete without led floodlights. Led floodlights have made their way to all commercial sites. The reason for the imminent success of led floodlights means that we have come a long way in perceiving modern technology. Choosing a led floodlight for your sports activities is a clever decision since the installation cost and floodlight expense are a long term benefit.
Led sports floodlights successfully provide light and radiance to an otherwise dull event. All sporting events and grounds are incomplete without the brightness of these high mast flood lights. The perfect balance of lighting and atmosphere is what makes a sports event unforgettable.
For further information regarding the best sports led floodlight around you, contact us now.