Did you face problem of led corn bulb installed in the close fixture, after 6 months then the led started getting dark then dead step by step within 1 year?

Our 2020 Upgrade LED corn bulb have solved this problem finally.
First we used AT35 new kind 2835 led encapsulated by PPL technology, which it is anti-sulfide. For this 2835 led's front side covered a kind of inorganic substance which can protect the sulfide gas goes on top of it, prevent the LED from oxidation&bromination and getting black.

For the driver we designed it with intelligent temperature control, when temperature of the bulb getting too hot, it will auto reduce the the power 30% , when the bulb cool down then it will back to the full power.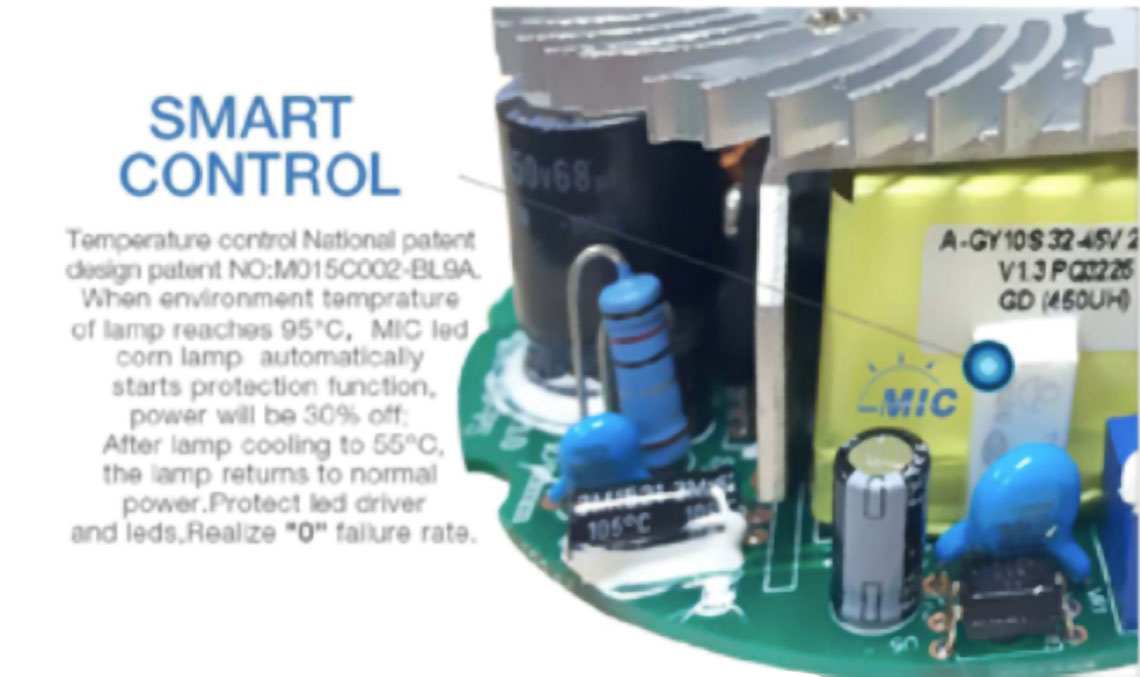 Inside the heatsink aluminum we added fans enlarge the ventilation, so the heat can be fast to go out of the lamp boby.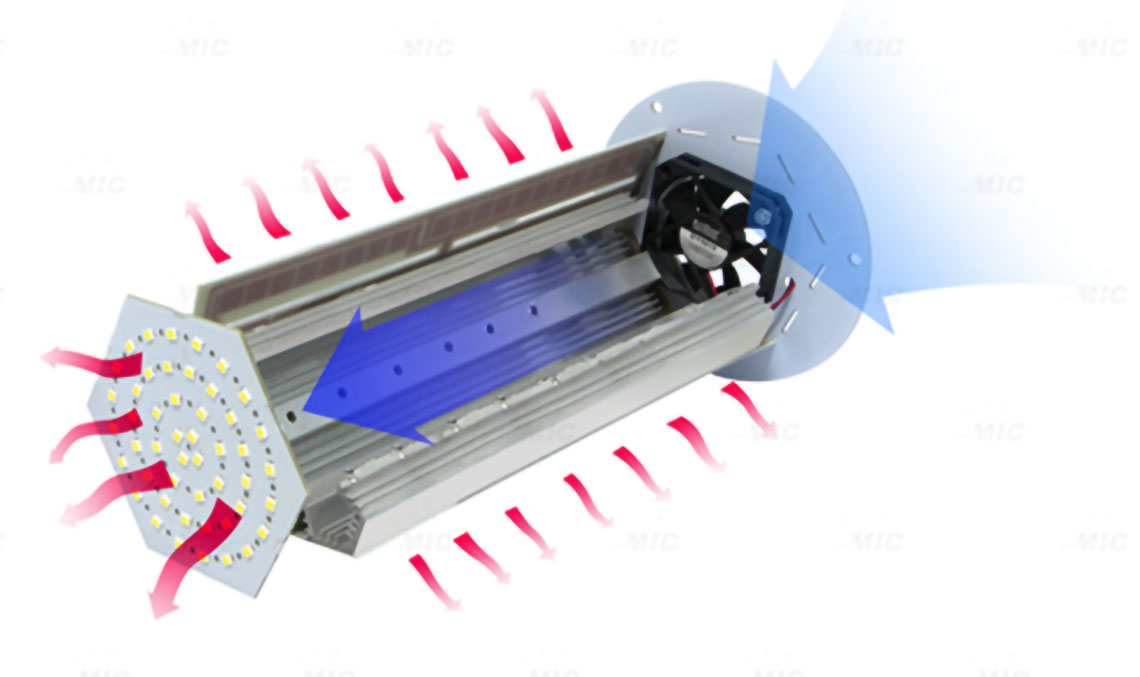 With this new solution which guarantee our Led corn bulb can have 50, 000hrs lifespan no matter in what kind of using environment.
MIC Led corn light wattage cover: 6w, 8w, 10w, 12w, 15w, 18w, 21w, 24w, 30w, 50w, 60w, 80w, 100w, 120w, 150w, 200w, 250w.
Led corn lamp certificated with ETL FCC TUV CE ROHS LVD EMC SAA.
Led corn light base with E27 E26 E40 E39.