5 Tips to Help You Choose the Best LED Flood Light 200w
LED floodlights have effectively pushed the incandescent and halogen flood lights to the back. The LED flood light 200w is capable of illuminating huge garages, parking lots, and building façades.
You may have decided on the wattage of the light. And you chose to use an LED flood light of 200w power. But there still are many factors that are important for you to consider so that you can get the most out of your LED flood light.
In this article, first, we will talk a little about what an LED flood light with 200w power is. Then we will present you with a guide that we have compiled. With some tips to help you buy a flood light that will best meet your illumination requirements.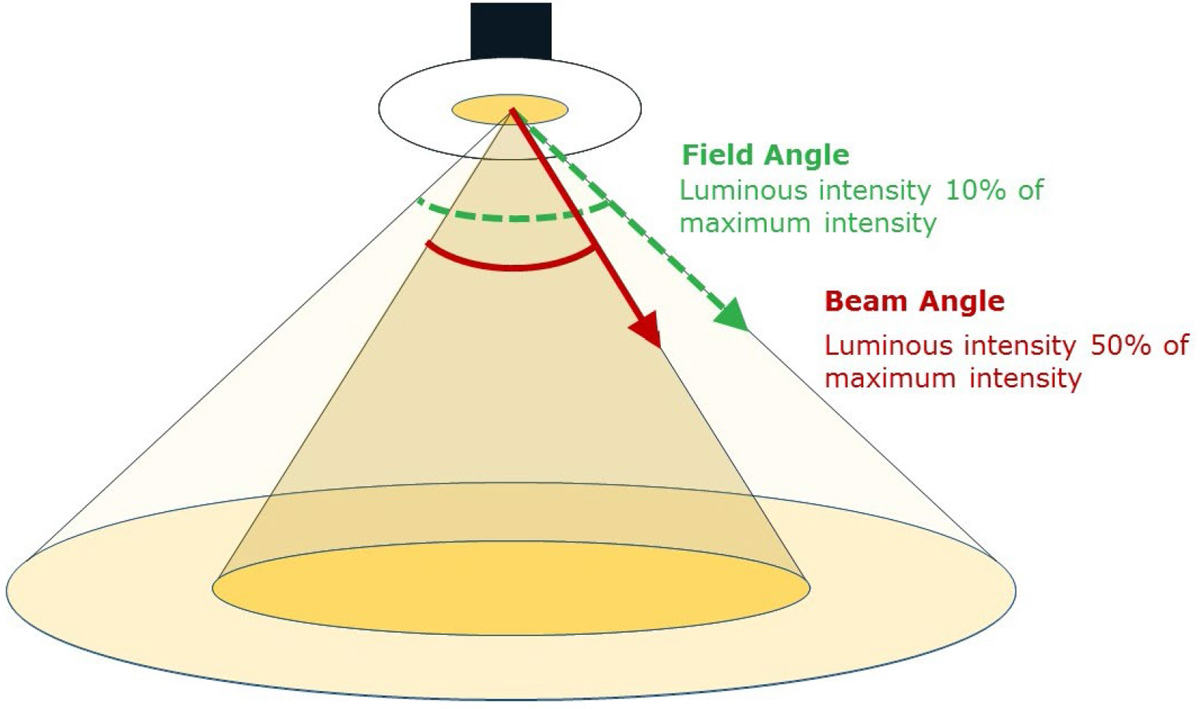 LED Flood Light 200w: Why Are People Using It?
No one likes living in the dark. That is why people use LED flood light 200w to illuminate places where the lighting requirement is beyond the capabilities of an average light bulb.
An LED flood light 200w is a high-intensity light that people normally use to light their outdoor areas such as gardens, garages, parking areas, and fields. Flood lights get their name because they, quite literally, flood areas with light. This light-flood feature is courtesy of the wide beam angle that is inherent to these lights.
LED floodlights, apart from their domestic applications, find great use in commercial buildings. You can also see them around the real estate where they are used for façade lighting, architectural lighting, sports lighting, etc.
Most importantly, LED flood lights to find applications in industrial areas and buildings where they illuminate dark alleyways, pathways, and avenues. By brightening up the industrial zones, LED lights play a critical role in ensuring the safety of industrial workers.
Tips for Choosing the Right LED Flood Light 200w for Your Outdoor Applications
Contrary to what most people may believe, deciding on the wattage of the LED floodlight is not the only requirement for an efficient LED lighting system. However, when you have chosen the LED flood light 200w for your lighting system, you have successfully taken the first step.
Below we discuss some other critical factors to help you take the next step towards the perfect LED light and walk through the process of choosing the right light effortlessly.
1.      Location of the light
The place where you will be installing your light might as well be the reason why you are going out in search of an LED flood light 200w. The location of the installation of LED flood light greatly influences other factors of the light.
Whether you are installing your light on a wall. You are hanging it from the ceiling or harnessing it to a tree trunk. Or you are getting an LED floodlight for commercial applications. Each application will demand a different set of specifications of the light.
Therefore, take a look at the location of the installation first. Then determine the purpose that you want your LED light to serve, then set out to get a light. We guarantee that you will be happy with the luminaire that you buy.
2.      RGB LED Light
The most common color that an LED flood light features are white, and its shades. However, LED lights also come in with an RGB feature. Many LED floodlights feature as many as 16 colors courtesy of their RGB led lighting configuration.
Thus, if you are looking for an LED flood light 200w to set the mood for an outdoor party. Or you want to channel your inner artist through the outdoor of your house. You would want a floodlight featuring an RGB configuration.
3.      Passive Infrared Sensor
Apart from their cost-efficacy and environmental friendliness, LED floodlights also boast compatibility with the latest technologies. Thus, light engineers integrate sensors like light and motion sensors to make their products increasingly tech-savvy.
Every human radiates infrared waves, and a passive infrared sensor detects these rays as it works as a motion detector. Thus, when integrated with an LED flood light, a PIR will detect a human motion and signal the LED flood light 200w to switch on. In this way, LED floodlights in association with motion sensors, serve in security applications.
Therefore, if you are looking for an LED light for security and surveillance purposes, you may want to get one with an integrated PIR.
4.      Beam Angle
You don't want to disturb your neighbors with your LED flood light 200w, do you? Therefore, you need to ensure that the beam angle of the floodlight that you get is wide enough to align with your requirements while not spreading beyond your property.
LED floodlights, as we mentioned in the beginning, are inherently wide beam-angled luminaires. However, you still have a choice to pick from exactly how wide you want your light to spread since the wider the beam angle, the larger the area light spans over.
The beam angle for flood lights normally lies between 25° to 120° and you may want to get a 30-45° beam angle light for a normal floodlight, a 45-60° for a wide-angled flooded light and greater than 60° and up to 120° for a very wide flood.
5.      Color Temperature
If you are not in the mood for a party and are only looking for an LED flood light 200w to illuminate your garden to secure your property, you may want to get a white-hued LED floodlight.
However, it is not as straight forward as that. Even after you have decided on buying a white floodlight, you will see yourself at the crossroads with one going towards a warmer white light and the other one towards a cooler, brighter white light.
The warmth of the LED light is defined by the color temperature in Kelvin. The higher the Kelvin, the cooler the light will be and the cooler the light, the whiter it will look. Thus, for security applications, people generally prefer an upward of 5000K temperature light which will provide daylight illumination, a stark contrast to the darkness of the night.
However, if you are looking for an LED floodlight for simpler, domestic applications, look for a lower color temperature light. LED lights with a color temperature between 2700-3000K will offer a warmer, yellower light.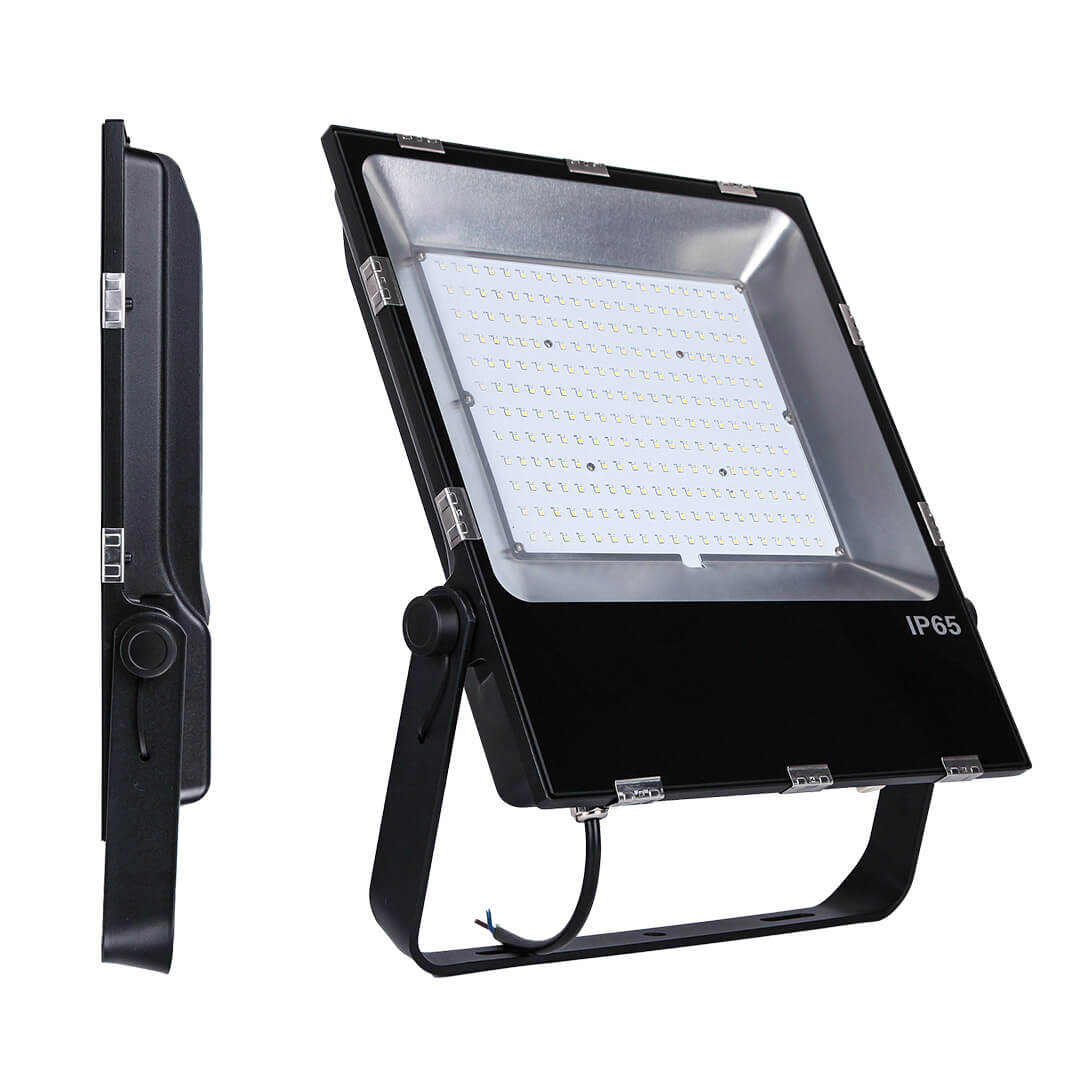 Conclusion
LED flood light 200w finds outdoor applications in various commercial, industrial, and domestic settings. It serves to illuminate dark areas and ensures the inhabitants stay safe and secure.
After deciding on the wattage of the LED light, there are a few more factors that one must consider so that they can get the most out of their luminaire. These factors include installation location of the light, beam angle, color temperature, and integrated sensor.
Apart from these factors, there are other determinants to guide you towards the best possible lighting system. These points include DLC listing for commercial lights. Energy star rating for consumer-use lights, and other safety certifications like CE mark for use in Europe and UL rating, etc.
For More Information, Contact Us Today!