Raising lowering mechanism is the most important thing to consider in high mast LED outdoor floodlight more than converting and retrofitting fixture. LED high mast flood light offers much brighter lighting for covering large places and public areas. The mechanism behind these floodlights is LED. Therefore, we are very well aware of LED lighting technology.
This thus makes High mast lights more energy-efficient and long-lasting products. The high mast light runs longer than the traditional floodlights. This is because the LED light source and technology are on the path of continuous development.
Therefore, by this, we infer the high chance of productivity, efficiency, durability, innovation, and cost-effectiveness. All these features add more life to the LED high mast lights. Each LED floodlight offers a much brighter light. For this, you can cover more area. Hence, the mechanism, however, is pretty much simple. To cover the maximum area, it is, therefore, a recommendation to fix the high mast LED floodlight to a higher position. This includes parks, parking, warehouses, roads, etc.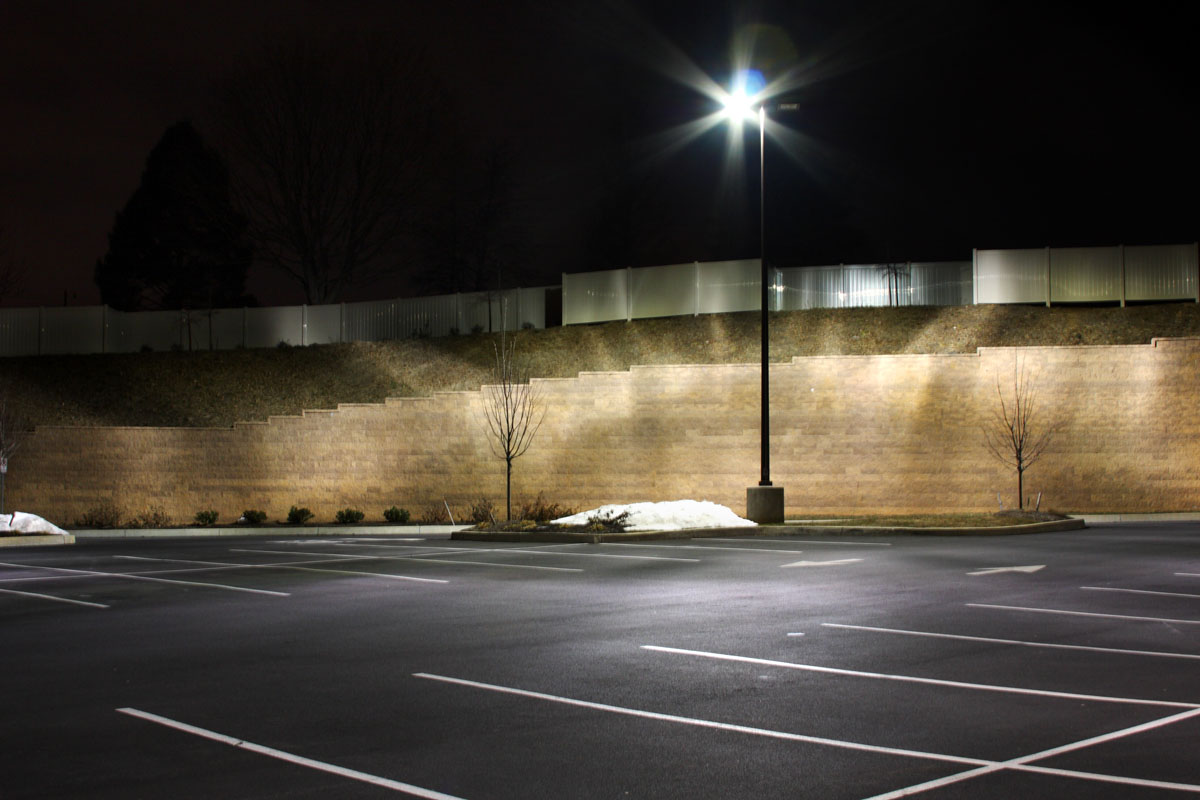 Design Consideration of High Mast Flood light
Here we will guide you to the design consideration that makes high mass LED floodlight more effective. These include:
Light Distribution Angle to Cover Maximum Area
In high mast floodlight, the mechanism or key point is not the power of the light. By this, we mean that for covering a large area, it is not mandatory to work for high power. However, the matter is different. The most important key point in this is the angle at which you fit the high mast light. This therefore also deals with where the light goes and how much the light covers.
The angle at which the light is set up is of key importance. Therefore, it is of no value that using high lumens light if half of it is facing the sky. The experts also suggest that LED floodlights offer many advantages when you focus on their light distribution mechanism. This is because now the mechanism of light distribution has changed a lot.
In traditional lighting, we use reflectors when lights are of high power. However, in LED high mast floodlight, the mechanism is altogether different. Even the light of low power emits more brightness. This is partly because of the lenses used in place of reflectors.
LEDs are also by nature prone to decrease the chances of glare. Traditionally, what happens is that the high mast lights offer more glare. Therefore, to cover the focused area, it is recommended practice to tilt your light. However, the case is now different in LED high mast lights. The latest LED technology hence allows the solution to this problem. This hence allows the LED to cover large areas.
This includes car parking, parks, large outdoor warehouses, public places, and industrial sites. Furthermore, the LED high mast floodlights are taking over traditional lights in a sports arena. Consequently, it is beneficial for TV cameras.
White Bright Color in High Mast Flood light
White color in high mast floodlight offers many benefits. The natural white light, therefore, is much cheaper and affordable than the traditional LED high mast. The white light also gives access to control color temperature based on the requirement. Traditionally, natural LED light seems a myth. However, in recent years, LED light technology promises the perks of affording natural white light.
This happens also at an affordable price. This doesn't include the aesthetic and monetary benefits of natural white light. This means that high mast LED light also offers great health and aesthetic benefits. White light is a great choice for aesthetic and health benefits in High mast floodlights. However, many consumers are not well aware of the benefits of white high mast floodlight. Furthermore, the manufacturers are also finding it hard to bring natural white light feeling to LED floodlights.
LED white light in high mast flood light offers more brightness and clarity in comparison to HID lamps. However, the LED technology eliminates the possibility of od emitting high heat energy which makes it energy-efficient. This makes the high mast flood light more natural light. The cost benefits of LED white light are never been effective as it is now. This becomes only possible due to the improved method of production and design engineering.
Maintenance Benefits
With high mast floodlight, the maintenance ad replacement of the light is a hectic task. Furthermore, no one wants to do this job especially when it is this high. This, therefore, seems a hassle when you have to maintain it at the airport or a port. This case is beneficial in terms of LED high mast light. An LED manufacturing expert Dusini from Ewo states that the customers save about two-third of the savings using LED. However, on the contrary, using traditional light at this height often demands regular maintenance.
In an LED high mast floodlight, you can be sure of 50,000 hours of light. By this, it doesn't mean that after 50,000 hours the light will stop working. Instead, the light will lose its life only by 20%. Furthermore, the modern LED light system comprises a glass optic and air ventilation system. This thus allows the device to self-clean itself. This, therefore, eliminate the need for maintenance and hence keep the light as high as possible.
Controlling LED Flood lights
Saving up the energy cost while running this high energy-high mast floodlight. We often tend to negate this point of saving much energy by turning the light off when not needed. This also includes dimming the LED floodlight in time when they are not required.
Thanks to LED technology. With LED lights this is now a practical reality. This particularly the case when high-powered LEDs are used in covering large areas. Also, LED light saves much energy by consuming much power in initial hours as warming up. It takes no time for LED to emit full energy in a second after it turns on. However, it usually takes 15 minutes for an HID lamp to warm up. You can even dim the LED if you want to. This makes no harm to high mast LED.
Retrofit:
LED retrofitting is an easy task in high mast flood light. This means that anyone can fit LED luminaries in Existing light poles. Also, the wight of the luminaries spread evenly across the mast. This hance provides lens support in providing equal light in the required direction.
However, the wight of the luminaries may be different from each other. All this depends upon the manufacturing brand. However, shapes do matter when considering the weight of the LEDs. The traditional practice of mounting luminaries creates uneven weight distribution.
Final Thoughts:
With several benefits related to cost and maintenance, high mast floodlight is becoming the first choice. The LED light floodlight is an incredible technology that forces users to choose it. This now becomes a favorite item for a manufacturer, industries as well as domestic users.
For More Information Contact Us Today!