Customer: from Belgium
200w 1255pcs, 300w 1255pcs
The original lamp for street lighting is HPS light. Our customer told us it was not bright enough. Pole height 13m, 9m, pole distance 50m, road width 30m, poles double row opposing.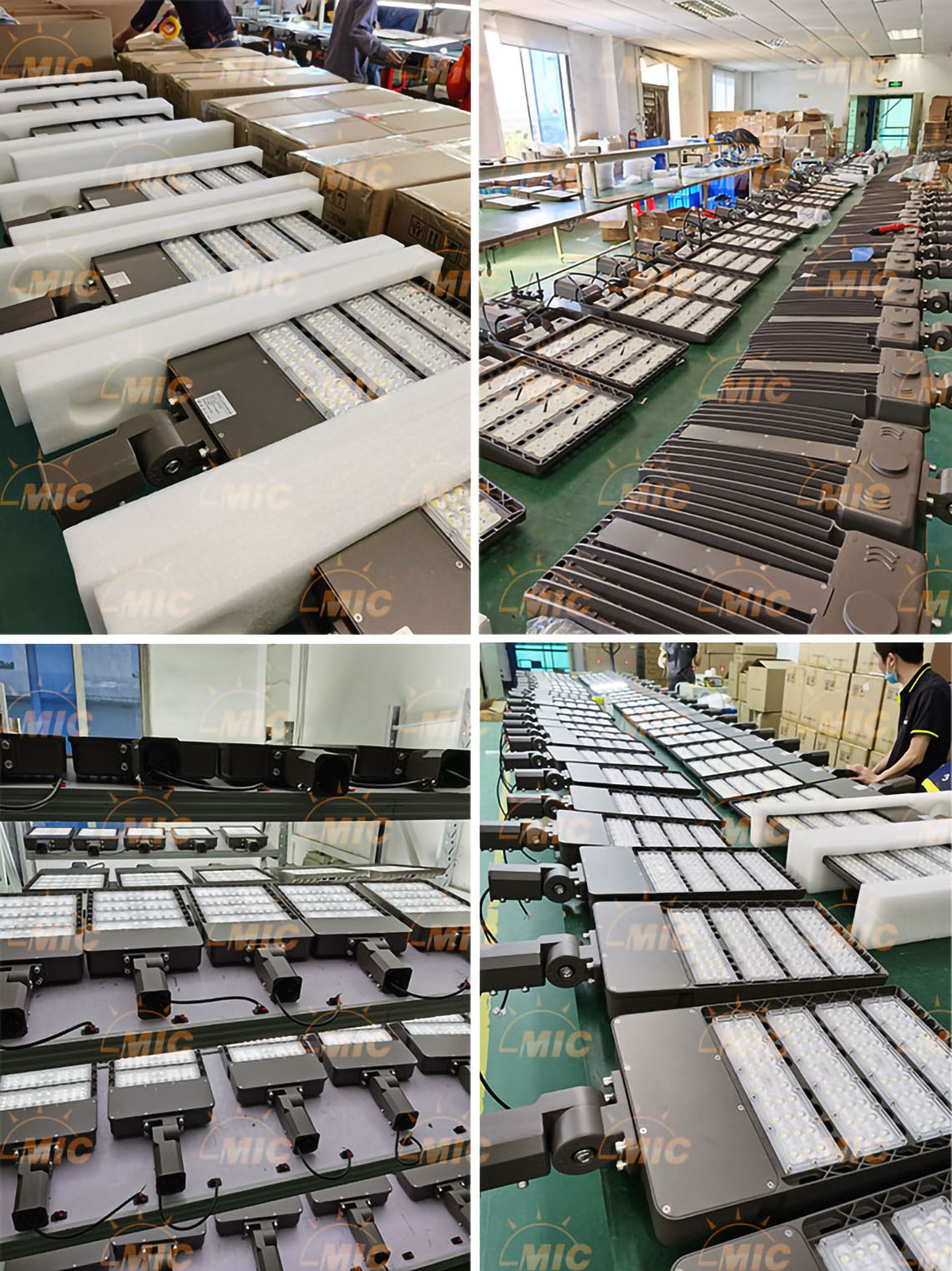 Our engineer worked out the solution of LED shoebox light 300w for 13m pole and 200w LED shoebox street light for 9m pole. Average brightness on the road is 34lx and light uniformity reach 0.44, which greatly improve the lighting environment on the road.
MIC LED shoebox light is good replacement of HPS light / MH light. It has high brightness over 130lm/w, use top brand Meanwell driver, minimum warranty 5 years. Our 200w 300w LED shoebox light can save more than 70% electricity bill than the old lamp, and will help the government recover the streetlight cost in 1 year. And ZERO maintenance fee is exist in the coming years.
This LED shoebox light not only can be used for street lighting, also suitable for parking lot lighting. It's with adjustable arm, which compatible with 40-60 diameter pole arm.
Photocell sensor or microwave motion sensor optional. Photocell street light allow the lamp automatically turn on/off from the dusk/dawn. And the motion sensor street light will recover to 100% brightness after detect movement.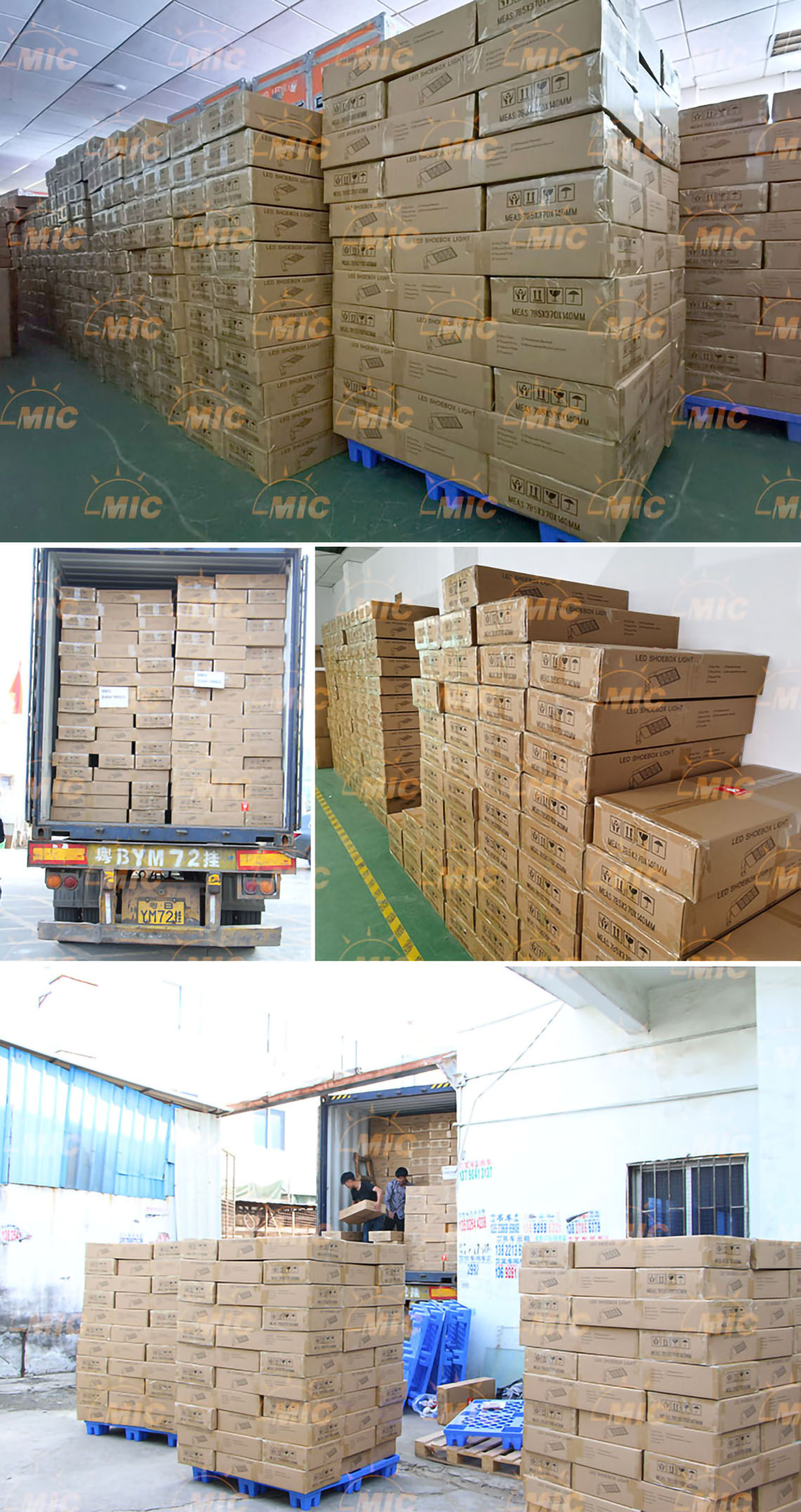 Below is 2x40ft container production&loading photos of MIC LED street light shoebox street light 2500pcs.