All About 150w LED High Bay Light
150w LED high bay light is an extremely energy-efficient and eco-friendly source that provides a brighter illumination in both residential and commercial sectors. Industrial sectors comprise big large rooms with higher ceilings. Therefore it is very important to employ a lighting source that provides uniform illumination everywhere inside the space. High bay lights are highly effective in these large areas with higher ceilings like grocery stores, warehouses, gyms, auditoriums, and where not.
A wide variety of high bay LED lights is available in the market, which makes it difficult to select the right one. This article discusses everything that you need to know about high bay LED lights.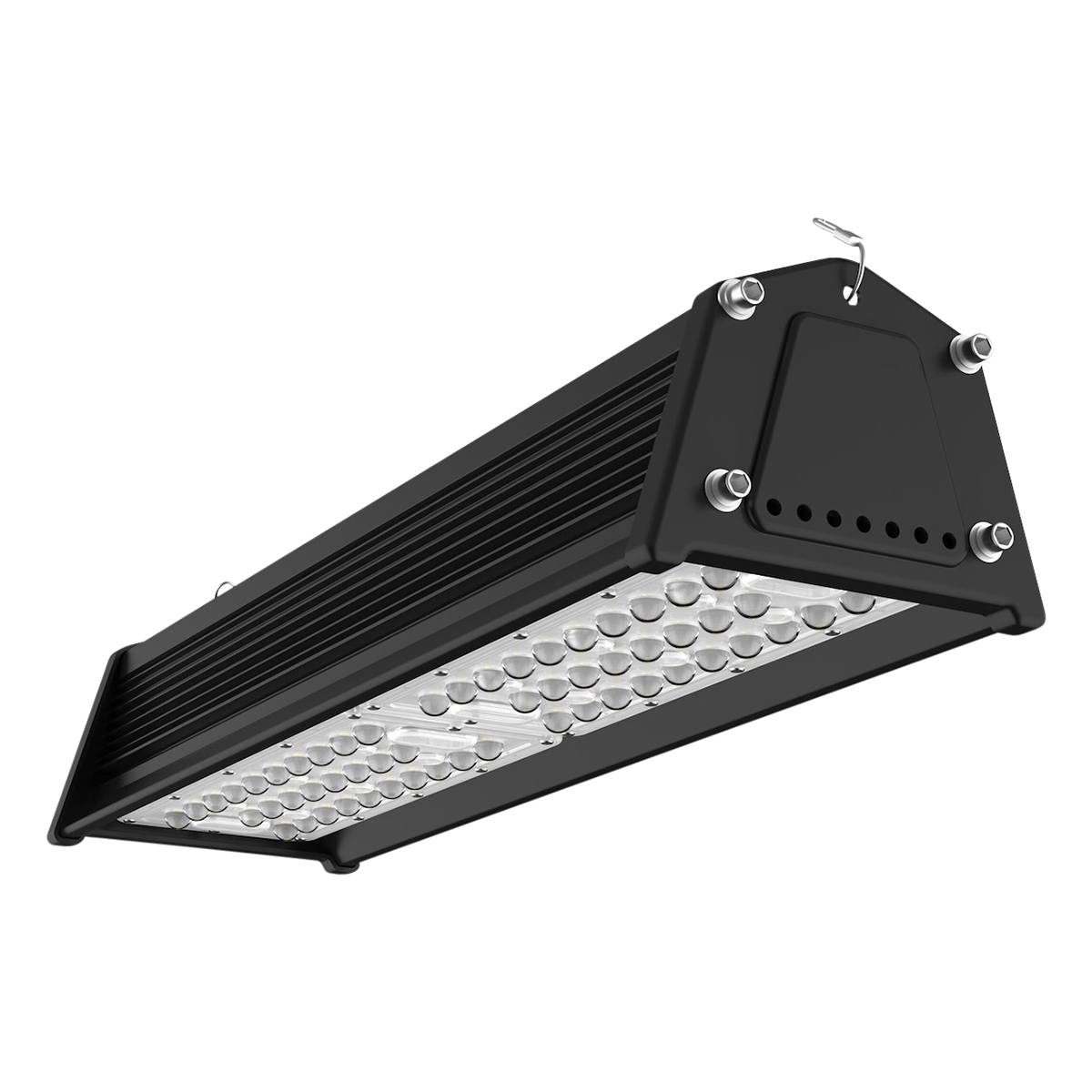 LED Lights
Every development associates innovation and so do the light sources. The usage of metal halide lights, high and low-pressure sodium lamps has almost become obsolete as the LED lights have gained massive popularity in recent years. These lights are highly energy-efficient, take few seconds to start-up, provide quality illumination wherever installed. Its innovative attributes have not only made its use extensive in residential areas but also in the commercial sector. The LED lights provide perfect illumination while saving energy and money.
150w LED high bay light
150w LED high bay lights as the name suggests are a powerful source of lighting to illuminate big areas with higher ceilings. The high bay lights find their extensive use in spaces and rooms with high ceilings. The height varies from approximately 20 feet to 40 feet. This unique installation feature of the high bay LED lights a perfect means to brighten up industrial and commercial areas. They find extensive use in warehouses, factories, and other storage facilities. Also in large conference halls, concerts, event centers, and anywhere which employs elevation, the use of high bay light is subtle.
Benefits Of Using 150w LED high bay light
150w LED high bay light has a colossal amount of advantages, below mentioned is a few of them.
Highly Energy Efficient
The 150w LED high bay lights are highly energy-efficient as they employ the light-emitting diode technology. The commercial and industrial sector needs massive illumination to brighten up their vicinity. The conventional lighting sources comprise higher watts and thus consume higher electrical energy. The conventional light sources usually consume 95 to 450 watts while an LED high bay unit consumes 175 to 1000 watts, thus reducing the energy consumption by 40 to 60%.
Cost Reduction
As the 150w high bay lights employ LED technology, they are highly energy-efficient, thus reducing electricity costs. But their cost-effectiveness does not end here. The high bay lights are highly durable and long-lasting and do not require maintenance thus reducing the maintenance cost. The conventional light sources use fuel energy that runs out with time but the LED technology provides the same quality illumination throughout their life with zero maintenance.
Lighting Performance
The 150w LED high bay light employs numerous panels. Each panel comprises several LEDs that help to spread an even light all around the vicinity of their installation. Since large areas need uniform equal lighting all around the space, the high bay lights are perfect as they provide a uniform illumination everywhere around the space.
Environment Friendly
The 150w LED high bay lights to have greater sustainability and are an environmentally friendly lighting source. The LED technology can resist extreme weather conditions and does not contain harmful gases like sodium lamps and metal halide lights. Thus they are not harmful to the environment in any way.
How To Choose The Best High Bay Light LED?
The high bay LED lights come in various shapes with different lumen output and electricity consumption. Thus it becomes difficult to select the best high bay light. Here are some tips that can help to select the perfect high bay light for your business.
Lumen Output
The lumen indicates the visibility of light emitted from any source. Lumen per watt determines the energy-efficiency of the light source. For instance, a conventional 60-watt bulb in us gives 860 lumens, thus the higher the lumen output, the higher is the efficiency of the light source. To achieve a higher efficiency the consumption of watts must be lower. For example, it takes 150 lumens/watt for a 100-watt high bay LED light to produce 15000 lumens while a 150-watt high bay light requires 100 lumen/watt to achieve the same output.
  Size And Shape
The high bay lights come in various shapes and sizes which is due to their unique and different applications. The high bay lights can be round also called UFO high bay lights. The UFO lights are great for illuminating large areas like restaurants and buildings due to their uniform and unique shape. The linear LED high bay lights can be long and thin and are ideal for large buildings and grocery stores. However, the right choice depends on the lumen output and the space that needs illumination.
Select According To Space
The most important factor that needs consideration is the space where you want to employ the LED high bay light. The number of high bay lights and the distance between them depending on the area that needs illumination. For instance, grocery stores need high-intensity lighting so they employ various high bay lights of higher lumen output. But for events like concerts only require few high bay lights.
 Color And Temperature
The temperature of the light produced is measured in Kelvin. The higher Kelvin values give warmer yellow light while the lower values provide cool white illumination. For instance, a 3000 K high bay LED light is suitable for use in homes. Lights with higher Kelvin values can be harsh and cause eye issues and headaches. A temperature of not more than 4000 K is suitable for residential purposes.
Protection
To make your high bay lights last longer, you must select the right bay light for your space. For industrial purposes, you need to have an ip66 which determines the level of protection against dust and water. Moreover, you can easily wash them using pressure washers and jets as they can withstand the extreme weather conditions.
Light Distribution
Light distribution is another key factor that helps in selecting the best high bay light for your space. Indoor spaces require a uniform light everywhere inside the vicinity, so a high bay light with accurate lumen output helps determine the exact number of lights to illuminate any space thus ensuring the uniform spread of light everywhere.
Conclusion
To sum up, the 150w LED high bay light is a highly energy-efficient and cost-effective source to provide illumination in industrial and commercial sectors. The selection of the right choice of high bay light i.e. size and shape depends on the place of application.
For More Information Contact Us Today!