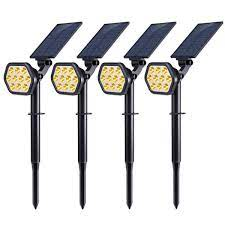 Did you choose to be part of a sustainable and cleaner world, deciding to exchange the lamps in your house for led solar flood lights outdoor? Soon you would realize the importance of led technology. It benefits both in terms of saving money and beauty.
Congratulations! It was a great choice! If you have an outdoor area and want to know how to install LED spotlight, today's post will show you the benefits of LED lighting to strengthen your decision for the sustainable, as well as giving you step by step of this installation so that everything is perfect. Follow us!
Advantages of led solar flood lights outdoor
An LED spotlight has a higher resistance as opposed to traditional ones, as it can remain in use for up to 50,000 hours, that is, duration  6 times longer  than a conventional spotlight.
Another important advantage of the led solar flood lights outdoor is the emitted light that is 120 º angles, which makes it spread throughout the environment instead of focusing on a single area. This is all clear without heating up, considerably decreasing the possibility of shorts.
HOW TO INSTALL LED SPOTLIGHT?
Check out the steps below to install the LED spotlight in the most appropriate way.
1. WORK SAFELY
Assess the site before installation. Some points should be considered, so stay tuned if:
the lighting capacity of your LED spotlight will be well utilized;
the power is completely off;
there are pipes or other types of electrical installations, very close to the location of your reflector;
The voltage is correct. If the spot where the LED spotlight is installed does not need a lot of light flow. It is good to use 20 and 30 watt led solar flood lights outdoor. They will serve to brighten the room well. Now if there is a need for more light, as in a parking lot, for example, the recommendation is 100 watts.
2. IDENTIFY EACH WIRE
Now, the next step is to identify each wire correctly. You will see the ground wire (usually yellow streaked with green or just green), the phase wire (usually black, red or brown) and finally the neutral wire (usually blue).
Each wire has its respective connector including the ground wire, an important energy conductor for a safe place. Properly grounding guarantees the safety of your installation.
3. CONNECT THE WIRES
After identifying each wire that will be used, you must connect the ground wire to the respective grounding connector, and connect the blue (neutral) wire to the neutral receiver and the red (phase) wire to the phase receiver. You can use a connector for installation or connect directly wire to wire. Use electrical tape to ensure complete and secure wire sealing.
4. Check led solar flood lights outdoor Placement
After installing the LED spotlight, check the position and height of the light so that it is at a 90º angle. It is important for rainwater to drain completely, as a good positioning will not allow water to accumulate in your reflector.
Now that you know all the advantages of LED lighting, the savings you will make, the durability of products, and how to install led solar flood lights outdoor yourself, you can now choose the model that suits you best.
If you liked this post and want to know more about lighting, get to know the adhesive LED strip , the novelty that is attracting attention in the market!
Durability and resistance:
The Reflector is in itself a resistant device; however the durability can triple with LED technology. In addition to resisting climate change and the common impacts and vibrations in outdoor areas, the lighting of an LED spotlight can last between 50 to 100 thousand hours of use.
Powerful light and low voltage:
The light emitted by the LED spotlight is 120º. That is, in addition to its potent intensity, it spreads evenly and widely in the environment. This without heating avoids short circuits in the installation. Moreover, it provides better delay.
Safety and sustainability:
Led solar flood lights outdoor can last 6 times longer than a conventional spotlight. It is safer to install and in addition to not emitting UV or IR rays, it does not contain mercury in its composition and most of the material used in its manufacture is recyclable.
In this article, we have put together some special tips for you to light the condo in the right way.
Cost benefit of led solar flood lights outdoor
It is necessary to prioritize the choice of led solar flood lights outdoor that meet the need for each space according to the frequency of use and purpose of the environment. For those who want to light and save at the same time, a good option is to bet on luminaires with LED lamps.
This type of lamp has a good luminous flux and a long service life, in addition to having no toxic substances, which facilitates disposal. As the LED lamps are very clear, the feeling of security increases.
Assess each led solar flood lights outdoor environment
The condominium has several environments and each requires a specific type of lighting.
– In external environments:
Luminaires and lampposts in outdoor environments should perform their main function, which is to illuminate, but they can also be protagonists in the decoration, leaving the environment more pleasant and valued. It is always beautiful and more cozy a place that has been properly lit.
Where you can install led solar flood lights outdoor?
Among the common access led solar flood lights outdoor places, the main gate and the garage attract attention. Both must have an illuminated path, as they are the paths of people and vehicles.
When entering the car, the person must be safe to be able to maneuver it, helping to avoid accidents and damage to the vehicles and the property of the condominium.
In this environment, prefer the tubular LED luminaires with excellent range and gain in safety and savings.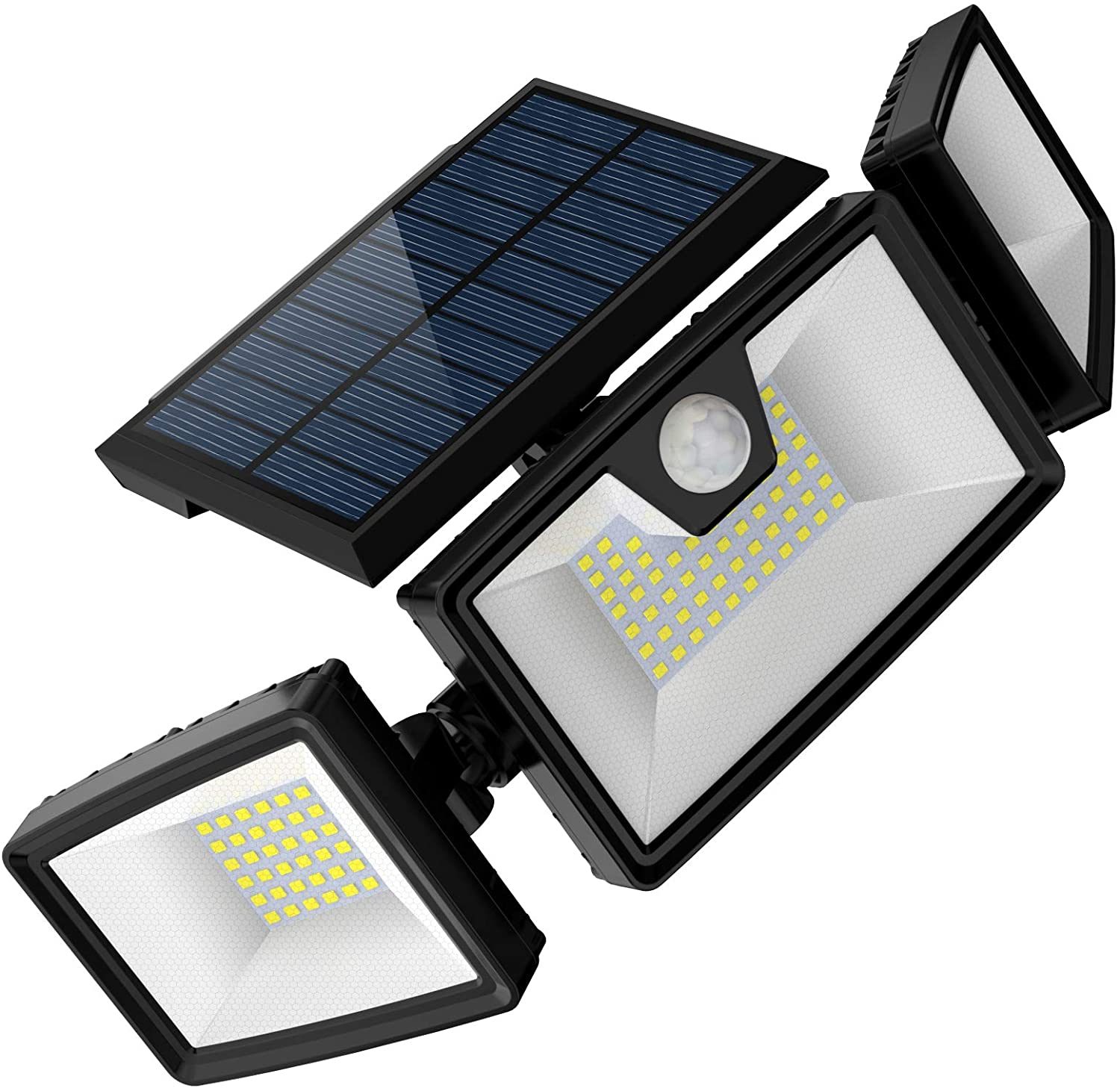 Final Wording
In the case of gardens or pools, there is a lot of good that can be done. Decorating and making the environment even more pleasant is one of them. Here it is also possible to use spots, light beams from the bottom up, sconces and bollards (mini-posts). They are great options to decorate with style and gain in durability and economy.