MIC Led Flood Light 480W adverting billboard project in Jeddah King Abdul Aziz International Airport Saudi Arabia
Following are some installation effect pictures and video:
February 2022, we just finished installation our high lumen flux Led flood light 480w to Jeddah airport's advertising billboard.
(Jeddah King Abdul Aziz International Airport), this billboard's front size is 30x10m and two side face is 6x10m.
For front side we used 6pcs MFL-G480-A with 90 degree beam angle to get average 432lux,
on the side we use used 3pcs 480w led flood light which got 327lux average(1pcs 120degree +2pcs 20degree beam angle combined together).
For more details you can download  this two Dialux  sitmulation.
0908 Billboard 30X10M 480W V2 |  0818 Billboard 6x10m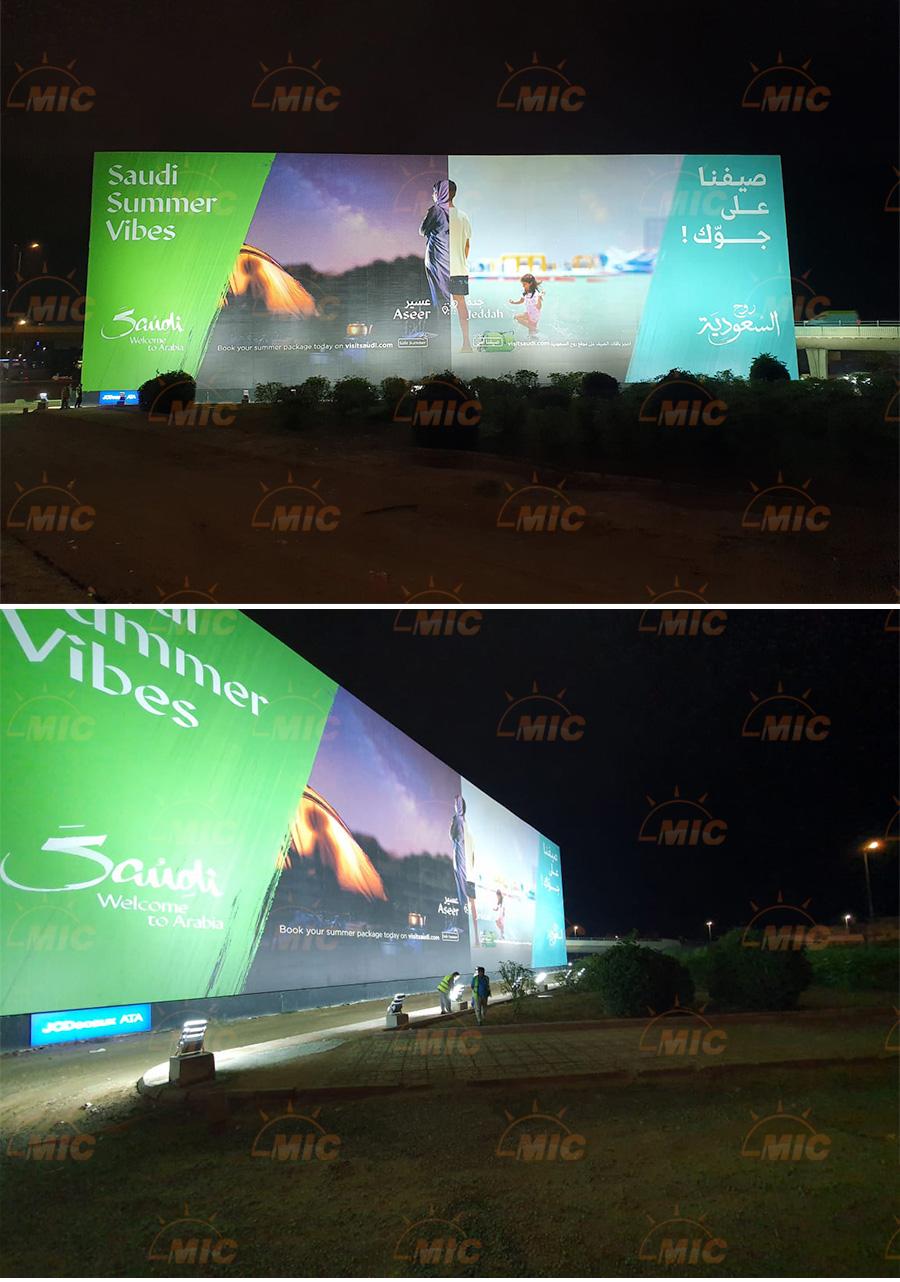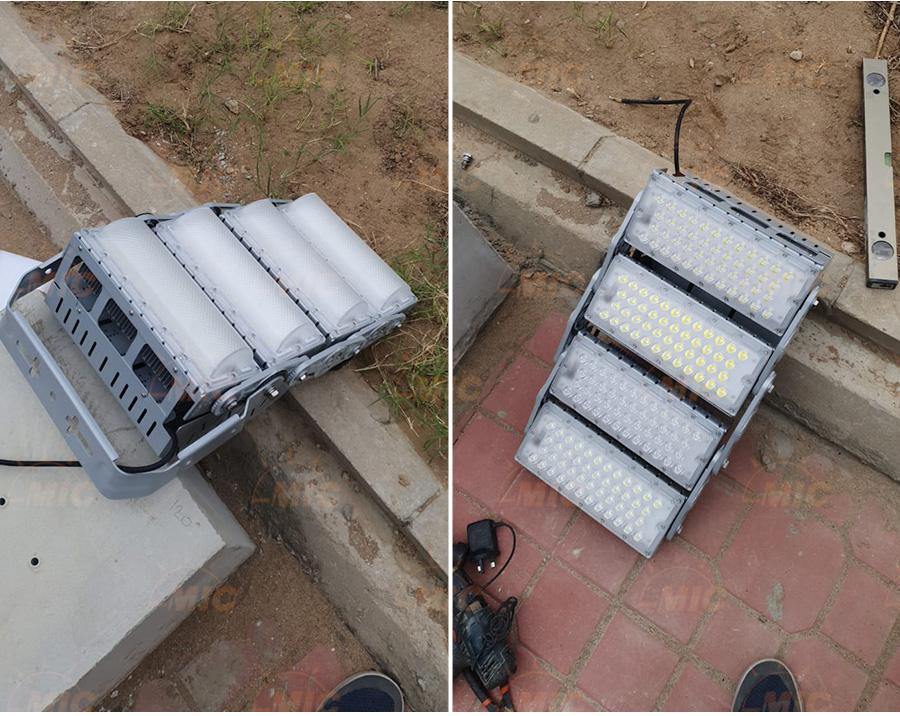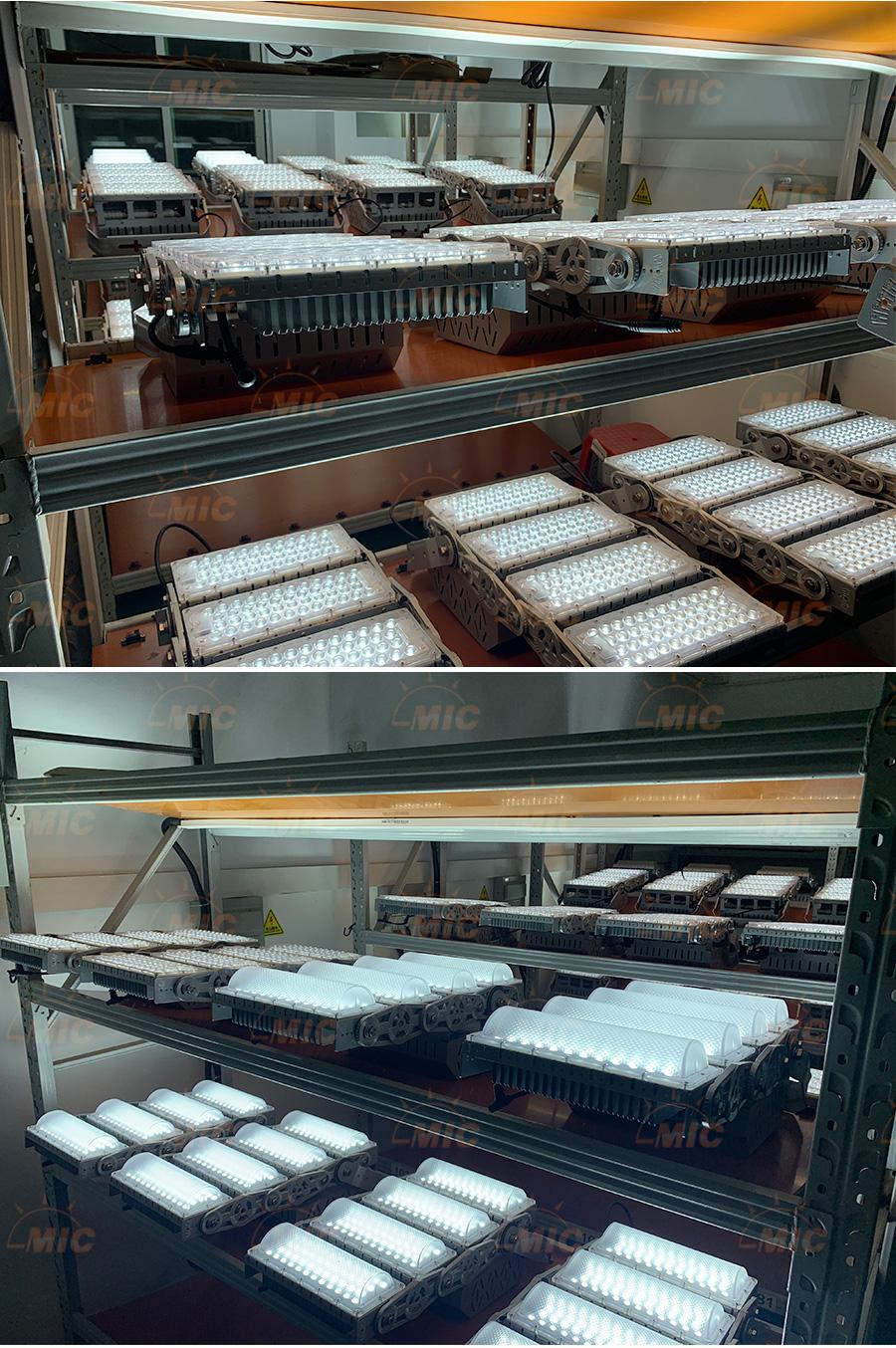 Totally 68pcs same kind of billboard need to change with this kind of Led flood light solution, Why we can win this tender finally? It has following reasons:
1, we had many successfully project in Saudi Arabia.
2, we had all needed certificate for Saudi government, all our products is with Saber,Saso, IECEE, CB,Energey Label, TUV, Intertek ETL
3, Our module design flood light is easy for installation, module angle adjustable to get the best uniform,  super bright with 160lm-170lm per watt. With different beam angle Symmetrical 20°/40°/60°/90°/120° and Asymmetrical 100°×140° optional.