54W LED corn light 180°degree beam angle project
Product: 54w LED corn light, CCT 4000K
Location: Lahti, Finland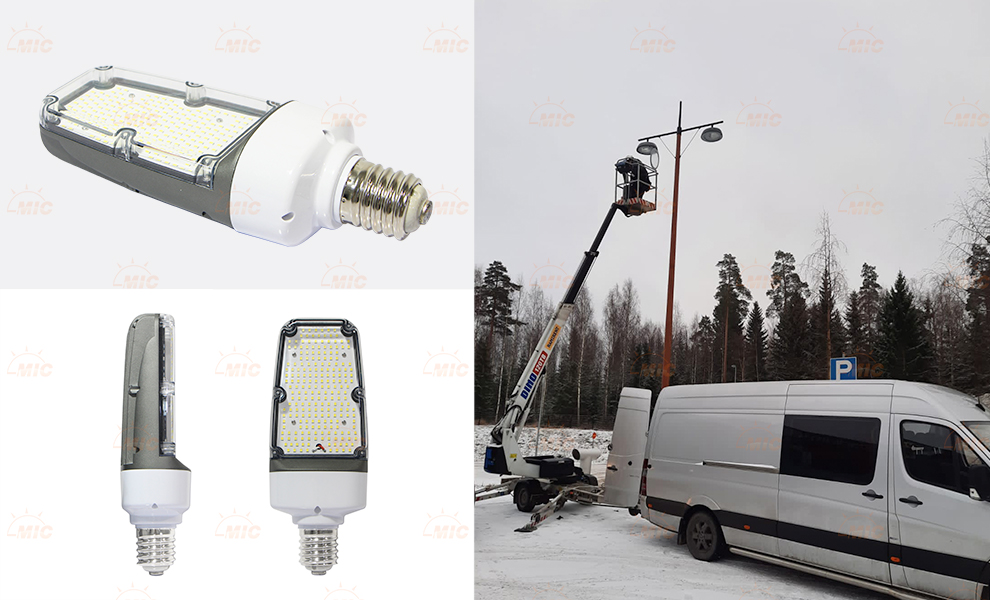 Mr. Tomi need to replace the old metal halide light 100w of the parking lot, which is for a big shopping center. Because of high maintance fee and short lifetime time of the traditional light, he intend to change to more energy efficient and durable lamp. So MIC 180 degree LED corn light bulb CCT 4000K E40 base is the best choice.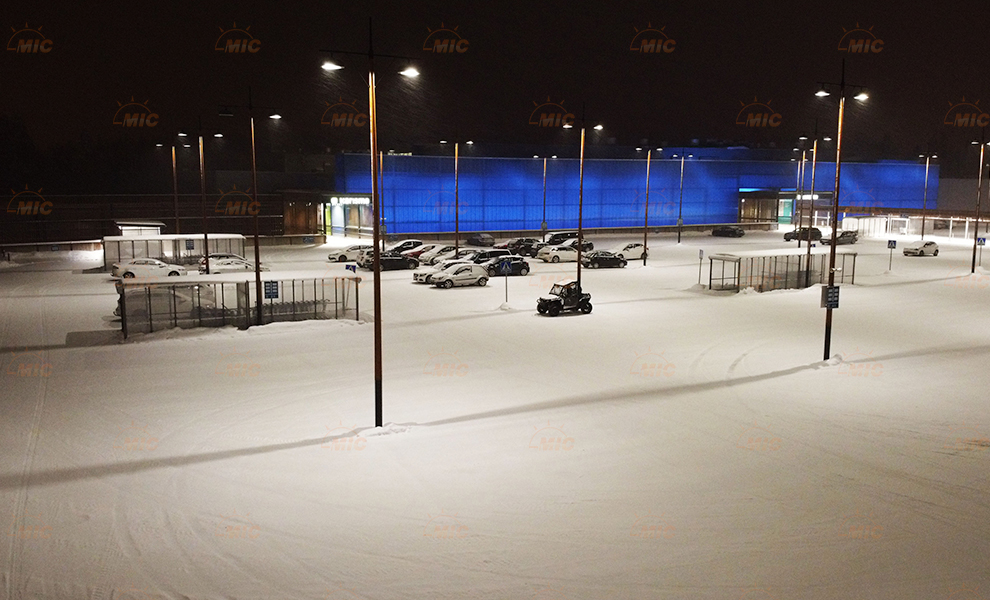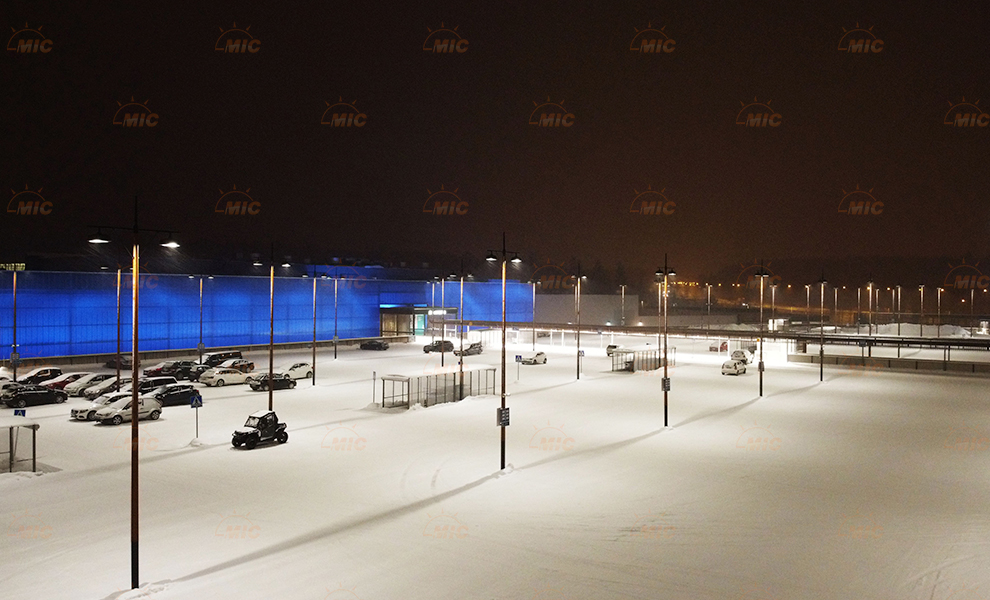 There is totally 55 poles on this parking area, and pole height 9m. MIC 54W LED corn bulb degree is perfect to replace the 100w MH light. Each pole is with 2pcs lamps. Its 180 degree beam angle make sure all light throw directional to the ground and avoid light wasting, not like the 360 degree beam angle MH light or HPS light. MIC 54W E40 LED corn light has super light efficiency over 150lm/w, and the rotatable base make the installation very easy. 180 degree beam angle make it's suitable to use for street lighting and parking lot lighting. E40/E39/E27/E26 base for optional.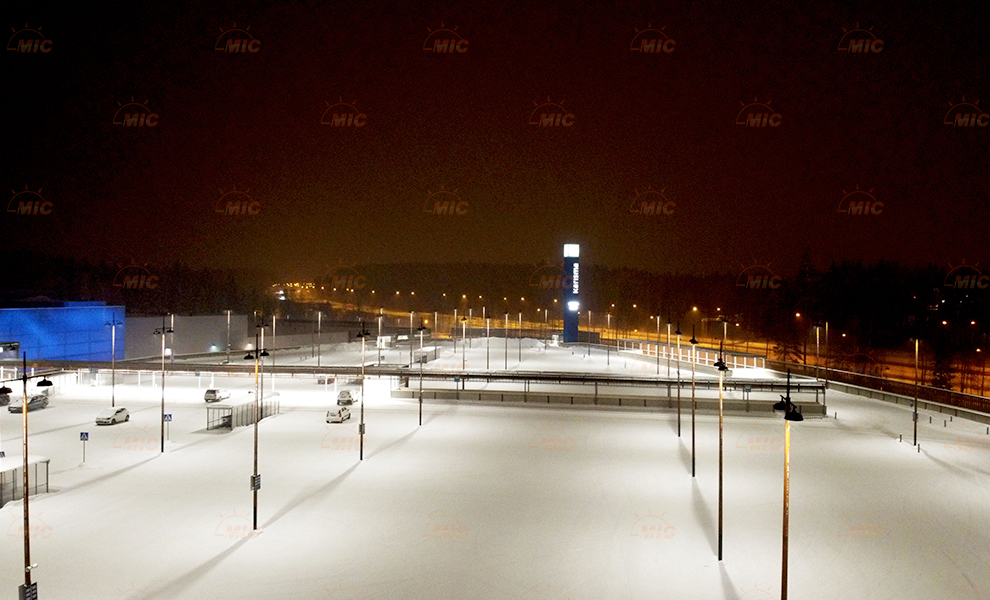 MIC LED has been specialized in indoor and outdoor LED lighting for many years and its featured products cover LED corn light, highbay light, floodlight, street light, tunnel light, garden light etc.
Come to us if you have any lighting project! MIC will give you the best service!
LED corn light 180°degreeLED corn light 180°degree