2021 is April we won the Saudi Arabia government 1200pcs 720w high mast led flood light's tender. That is for replacement of the second biggest sea port Dammam harbor and Jubail sea port
Why we can win this project? That is because we had following advantages:
1, our Folding heat sink used newest Stamping and twisting technology & Folding technology enlarge the dissipation area which make the heat fast to go out, which is 2 times much better than the die-casting aluminum or normal section bar heatsink in the market.
2, our folding heat sink used aviation aluminum -super thin which weight will be very light. For example our 720w led flood light 's net weight is only 16.8kg compare their normal led light's weight should be more than 30kg. So our lamp will be much more easy for installation, it will save your lamp pole's cost. It will be more safe, it can stand strong hurricane.
3, our flood light's each single module's beam angle is adjustable, so user can adjust the angle easy without moving the bracket to get the best Uo, So when client install the lamp of us, they can easy to get Uo more than 0.9. Especially our MFL-Gxxx-B series, it is adjustable from vertical or horizontal.
4, we used Philips 5050 5w led but each led we only use 1.6w to warranty the fixture have lowest heat created then I can warranty its long lifespan. At the same time with this solution we can have super high lumen layout 160-170lm/w.
5, with all needed certificate of Saudi government request: Saber/Saso CB IECEE CE Rohs  ETL
6, Full dialux sitmulation provide. Here you can down the dialux effect.
Here share with some Site installation photos: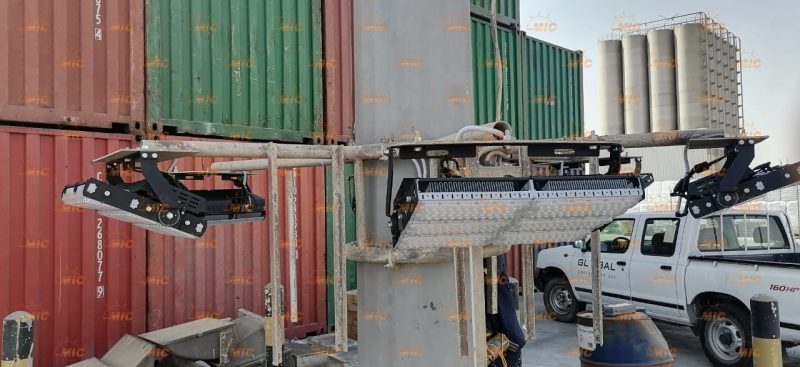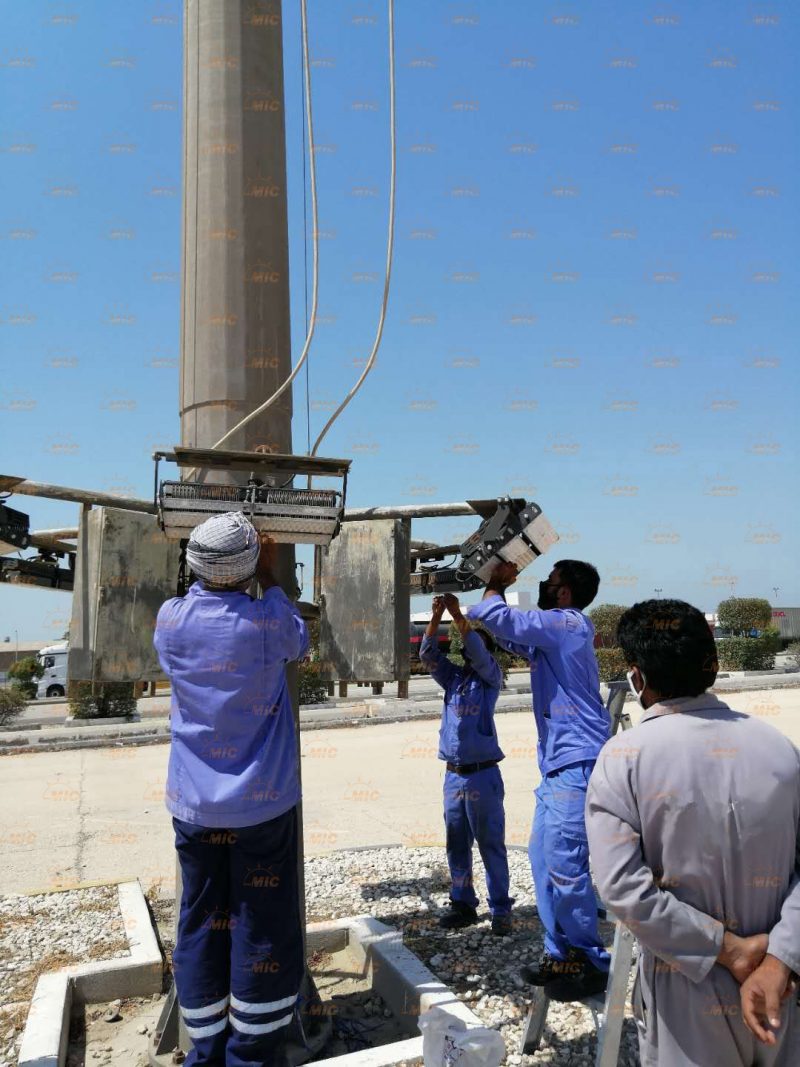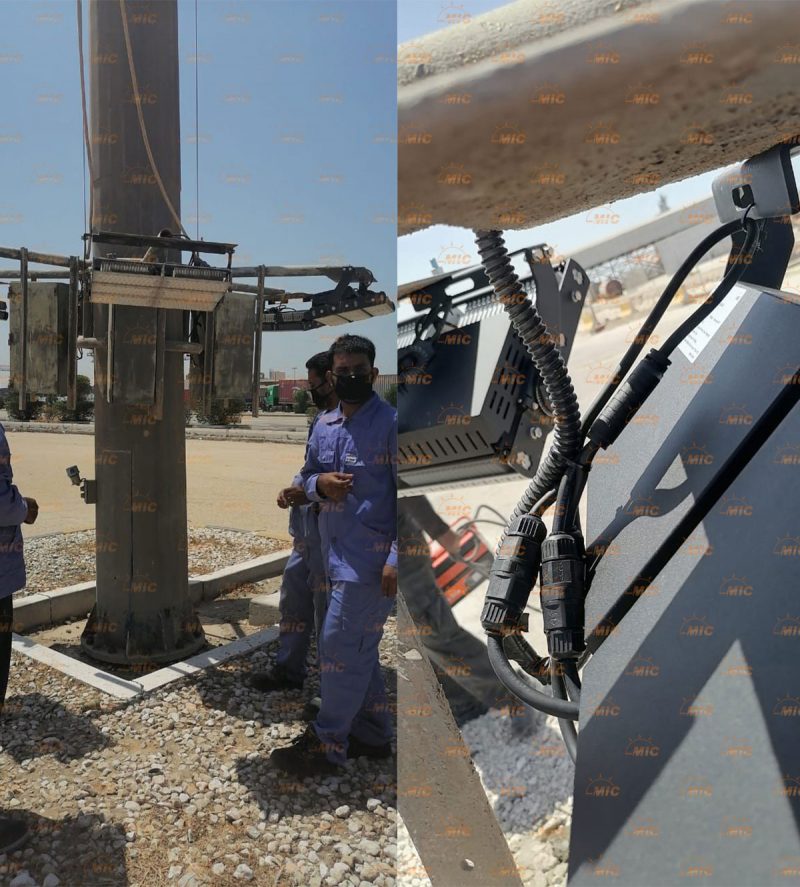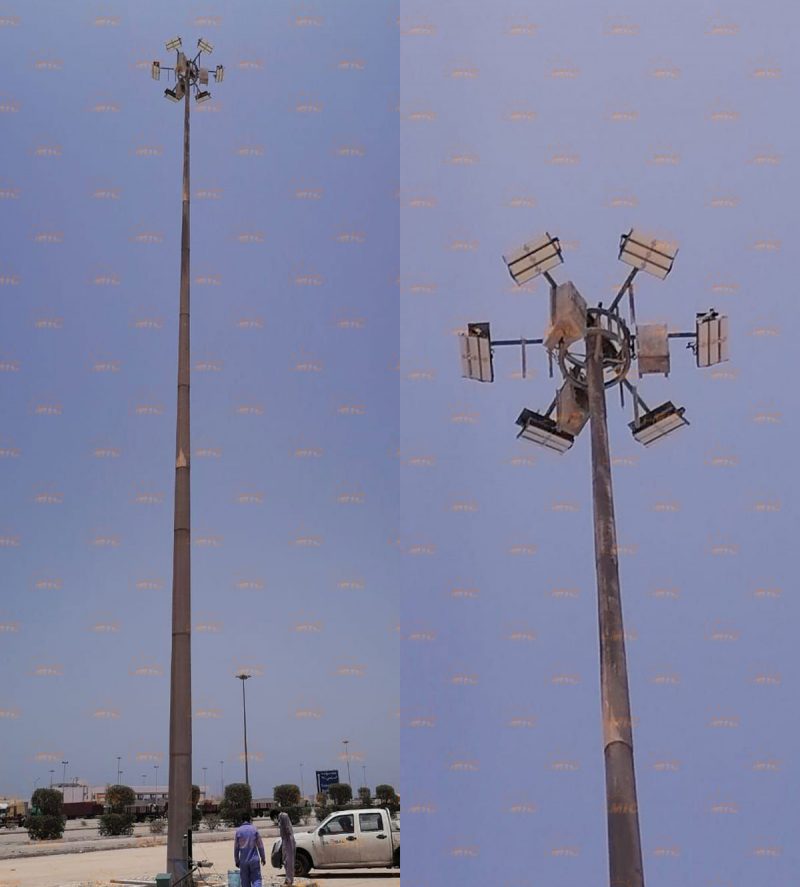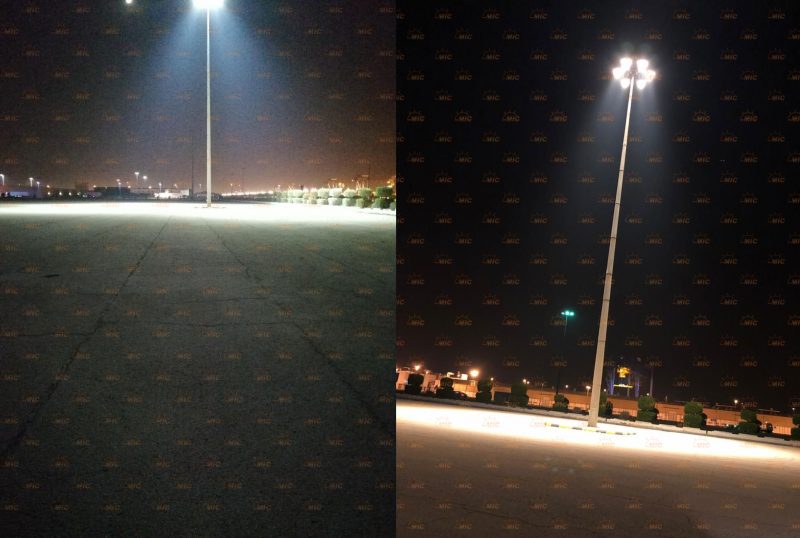 MIC high mast led flood light's brief features.
1, Module design, module beam angle can be adjusted to different direction.
2, Philips 5050 led, finished fixture >160lm/w.
3, Meanwell branded driver with 6 years warranty.
4, Wattage:120w,240w,360w,480w,720w,960w,1200w,1440w
5, Different beam angle: Symmetrical: 20°/40°/60°/90°/120°   Asymmetrical: 100°×140°
6, widely used in Stadium, Airport, Logistic, sea port, Highways, Rail, Golf Course, Tennis court etc.