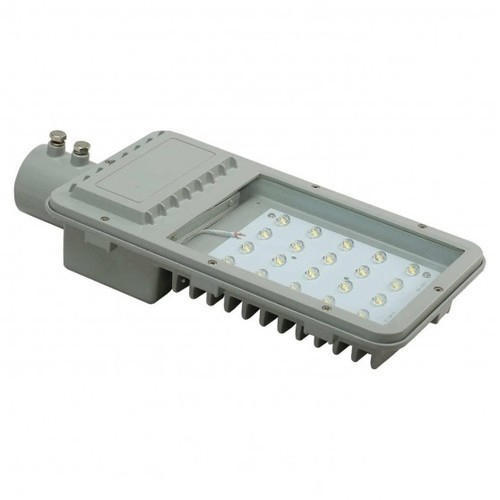 Commercial led street lights are used to illuminate the surrounding area, including highways, private yards and adjacent areas. Street lights are an important safety tool against accidents and injuries.
LED street lights improve the safety of people on the street and reduce the number of accidents at night.
In this article, we will consider what street LED lamps are, the types and applications of LEDs. We will also tell you how to choose a lighting fixture for your street.
What should be commercial led street lights?
Street lighting should not only be bright and energy efficient, but also safe. Ideally, the street will be lit by the so-called daylight at midnight or other dark hours of the day.
Experts recommend using cold spectrum commercial led street lights. Daylight is comfortable for human vision, reduces the number of accidents on roads and streets.
Why Choose LED Street Lights?
5 advantages of LED street lamps:
Low power consumption
LEDs consume 2-3 times less energy than fluorescent lamps. They are also 10-12 times more profitable than devices with incandescent lamps.
Long service life
LED street lights work on average up to 25,000 hours. Over time, the light output decreases by only 30%.
 More accurate color reproduction
The LED luminaire correctly reproduces the colors of objects without distortion. Improved color rendering makes it easier to recognize objects in the dark.
 Fast on and off
Fluorescent and gas discharge lamps need to warm up after being switched on, so the luminaires give brightness gradually. Commercial led street lights do not need a warm-up time: the lamp gives full brightness immediately after switching on.
Environmental friendliness and safety for health
The LED does not contain mercury and lead, does not emit poisonous gases when damaged.
In the production of high-quality LEDs, high-quality and durable, expensive materials are used. Therefore, the cost of LED street lighting is not the lowest; it takes several years to recoup. The benefits of commercial led street lights are in the quality of the glow and long service life.
How to Choose Led Outdoor Lights?
To choose the right LED street light, we recommend you focus on 4 criteria:
Mounting type
Commercial led street lights are built into commercial luminaires and are produced with several types of mountings:
– on supports,
– with a movable mount and trunnion,
– on a swivel support,
– wall options.
The amount of light produced
This parameter is measured in lumens. The more lumens a product have, the brighter the light source. To illuminate the local area, floodlights with 700-2000 lumens are used; their light does not irritate the eyes. The stadiums are equipped with brighter and more powerful floodlights – 20,000-30,000 lumens.
Power
This parameter shows how much energy the commercial led street lights consumes and how much light output it gives. Energy efficient lamps consume fewer watts and provide sufficient brightness. LEDs also reduce the consumption of the mains and at the end of the month reduce energy costs.
4. Commercial led street lights Color temperature
Psychologists have proven that the color manifestation of light creates the mood of the space, affects the behavior of people, their productivity. The color of the light source is measured in Kelvin. The higher the Kelvin temperature, the whiter the light from the device.
Lamps with yellow soft light and temperatures up to 3500 K are soothing. They are often used in break rooms. Fluorescent lamps are the safest for sight. They are used in work areas, offices, kitchens.
Cold light fixtures invigorate and help to concentrate. They are installed on streets and stadiums, in parks and industrial facilities.
These criteria will help you choose the ideal street lights, the types of which are listed below.
Commercial led street lights – types and applications
The most popular LED street lights, types, uses:
Powerful LED devices with a performance from 10 to 1000 W. They are used in places where it is necessary to illuminate a street or building with daylight. This species can be found in stadiums, central squares, and transport stations, areas in front of sports and commercial facilities, industrial zones.
Traditional street lighting devices. Appliance power: from 150 to 400 W. Low-power commercial led street lights illuminate courtyards, private areas, and park alleys. For roads and highways, light sources of higher performance are taken.
Used as decorative lighting. Multicolored LED strips illuminate houses, trees, landscape design elements and architectural structures beautifully.
How to choose l commercial led street lights in the hallway?
The hallway is an important room, where we not only leave outerwear, shoes, bags, but also meet and see off guests. Therefore, the space here should be organized as ergonomically as possible. It is important to choose not only suitable furniture and design, but also competent light: practical and comfortable.
Not sure how to choose your own commercial led street lights? In this article, we will help you do everything right.
Why is it important to light up the hallway?
A corridor is a place where there is often no natural light. This is especially true for residential apartments. Crossing the threshold, we find ourselves in a room that is rarely sufficiently lit even during the day.
Therefore, you need to correctly highlight it in order to comfortably put on shoes and dress, look in the mirror before going out.
If the lighting in the hallway in the apartment is not organized correctly, people often stumble on the doorstep; they cannot find umbrellas, keys and other important things for a long time.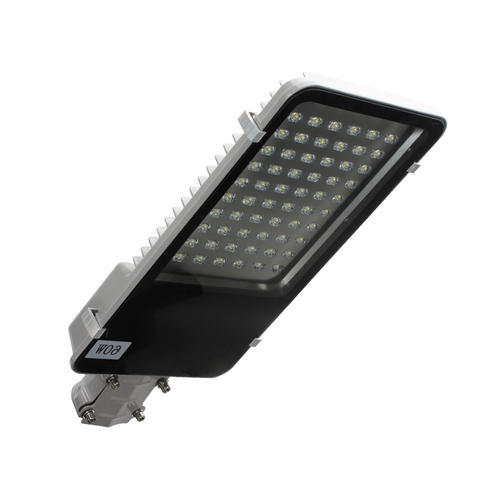 3 types of lighting in the corridor
General – installed on the ceiling and illuminates the entire hallway. This can be a lamp, a chandelier, a spot with several lamps, or a spotlight around the entire perimeter of the room.
Local – highlights individual functional areas of the corridor. To do this, use sconces near the mirror, shades with diffused light on the sides of the front door, point light near cabinets and shelves.
Decorative – decorates the interior of the hallway, allows you to embody interesting design ideas. For these purposes, they often take commercial led street lights, light boxes, stained-glass windows, lamps with openwork light.