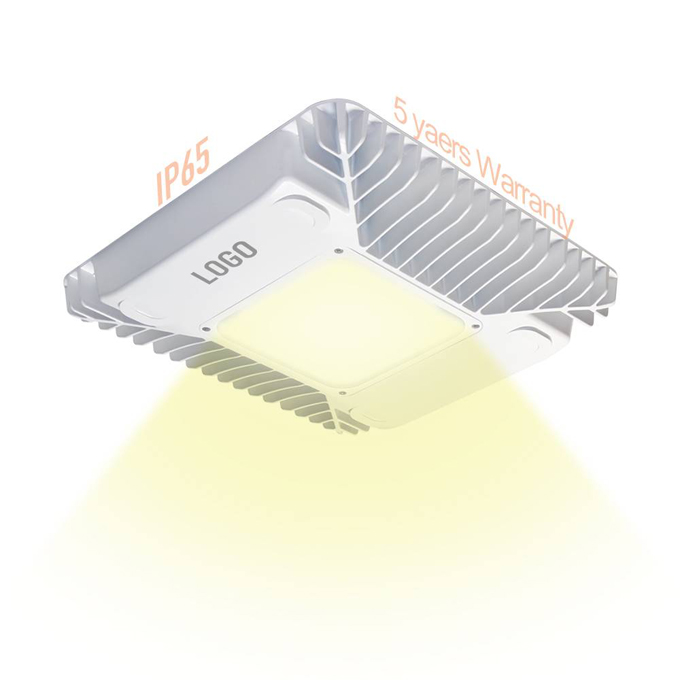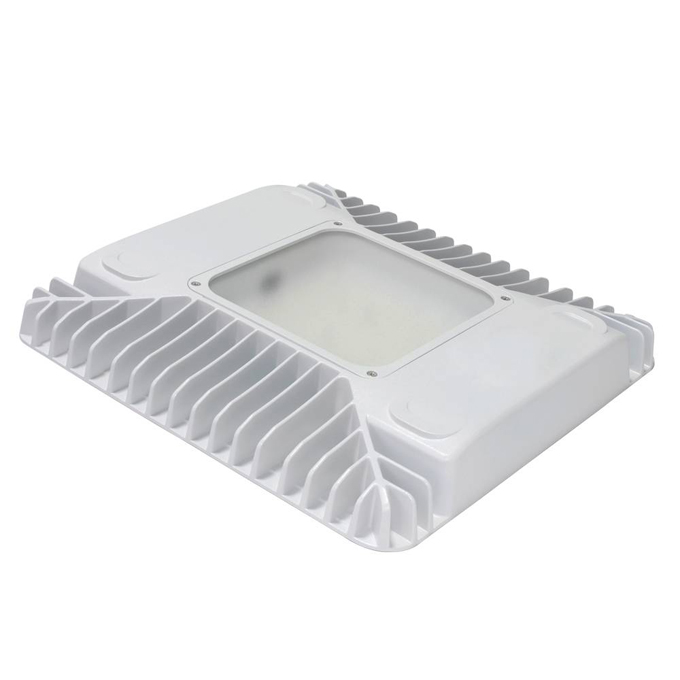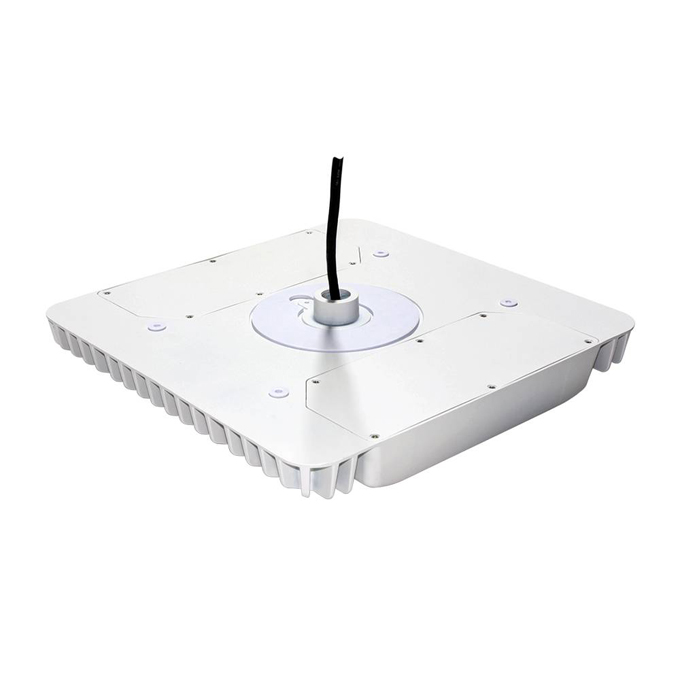 150 Watt LED Canopy Light
دقيقة. كمية الطلب: 100 قطعة
معلومات سريعة
منذ إنشاء علامتنا التجارية الخاصة MIC LED ، مع قدرة قوية على البحث والتطوير ، وفريق تقني محترف وخبرة غنية في الصناعة ، نطلق منتجات جديدة تتجاوز توقعات العملاء كل عام ، والتي تقود دائمًا اتجاه الصناعة.
LED Class: LM80 rated to 50, 000 hours
Power: 150w
Input Voltage: 100-277Vac, 50/60Hz
IP Rated: IP65
150 Watt LED Canopy Light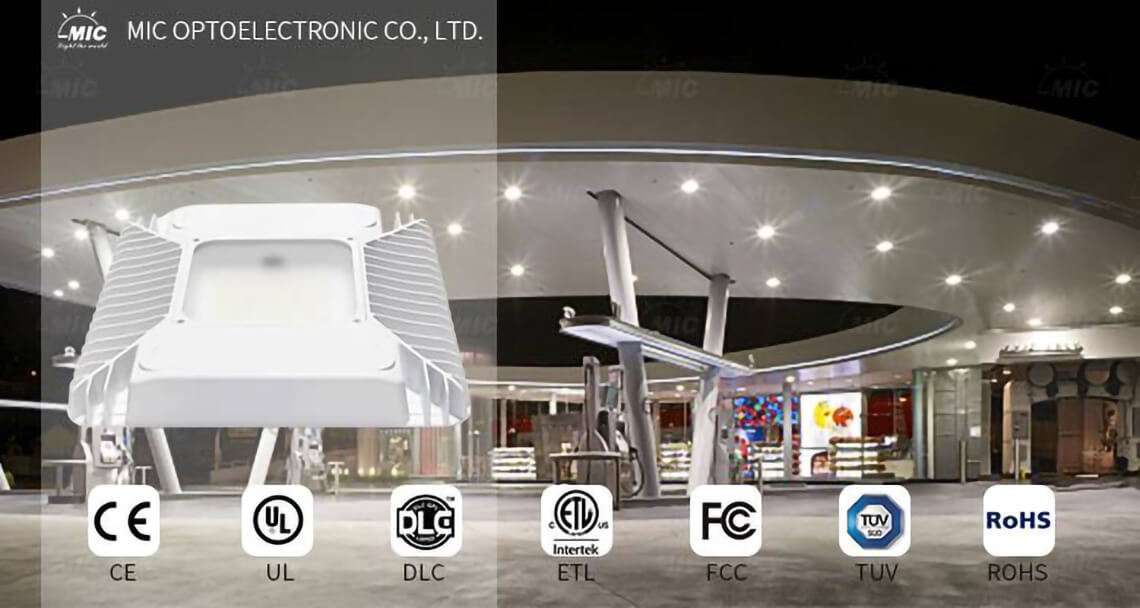 MIC lED canopy light is UL/cUL/DLC/TUV/CE/ROHS certificated product, Using high quality 3030 chips, LM-80 report and IES data available,110lm/W for fixture. The whole lamp with the powder coating is brighter, without fading and corrosion; Flat grind arenaceous glass len, Built-in light module, easy maintenance, low maintenance costs. Dust-proof and waterproof, IP65. Available with Microwave Motion Sensor to save the power.
تطبيق
Widely used in construction site lighting, plant lighting, industrial lighting, sports centers, gas stations, parking lots, waiting rooms, railway stations, ports, terminals and other large-scale energy-efficient lighting.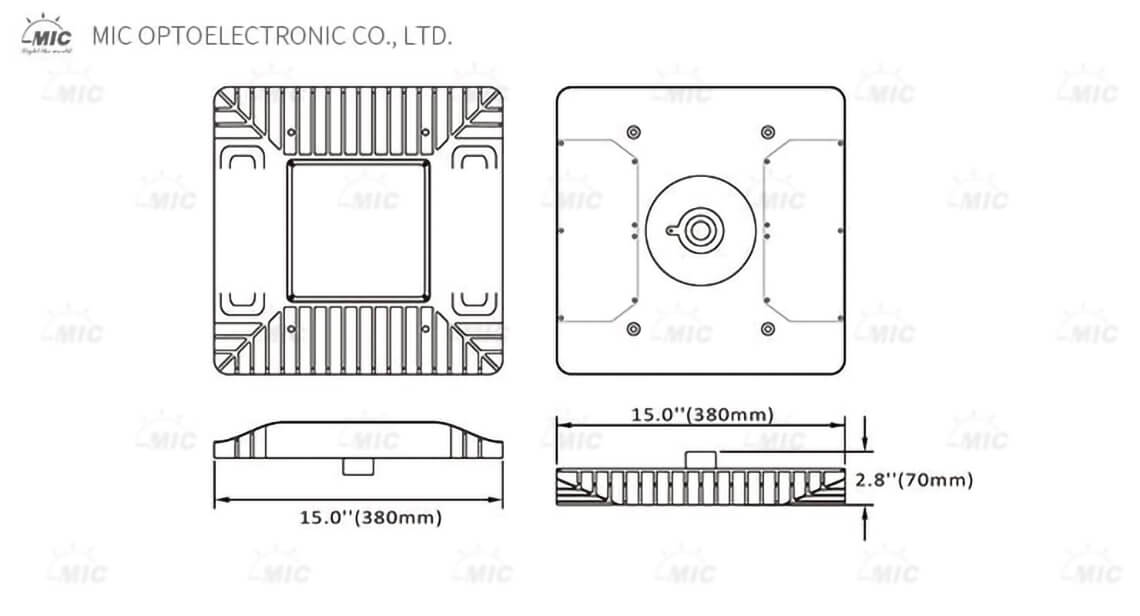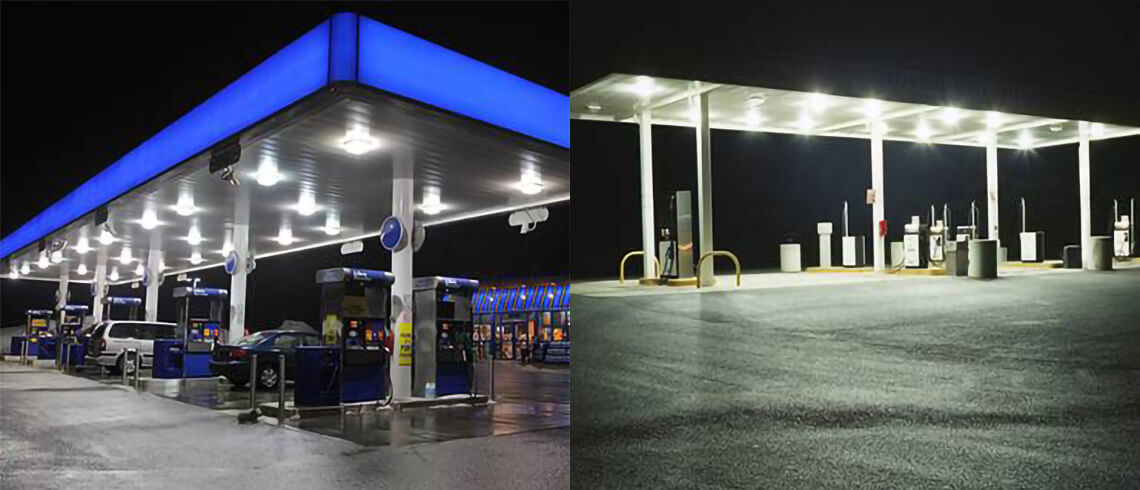 Model
CP03-XX01
قوة
150 واط
IP rated
IP65
Lumen Output
16500lm
LED Class
LM80 rated to 50, 000 hours
Efficacy
110lm/W
شهادة
UL, DLC, ETL, LM80
يؤدى
سمد 3030
Dimension
380x380x70mm
درجة حرارة اللون
3000 ك / 4000 ك / 5000 ك / 5700 ك
مساهمة الجهد
100-277VAC ، 50/60 هرتز